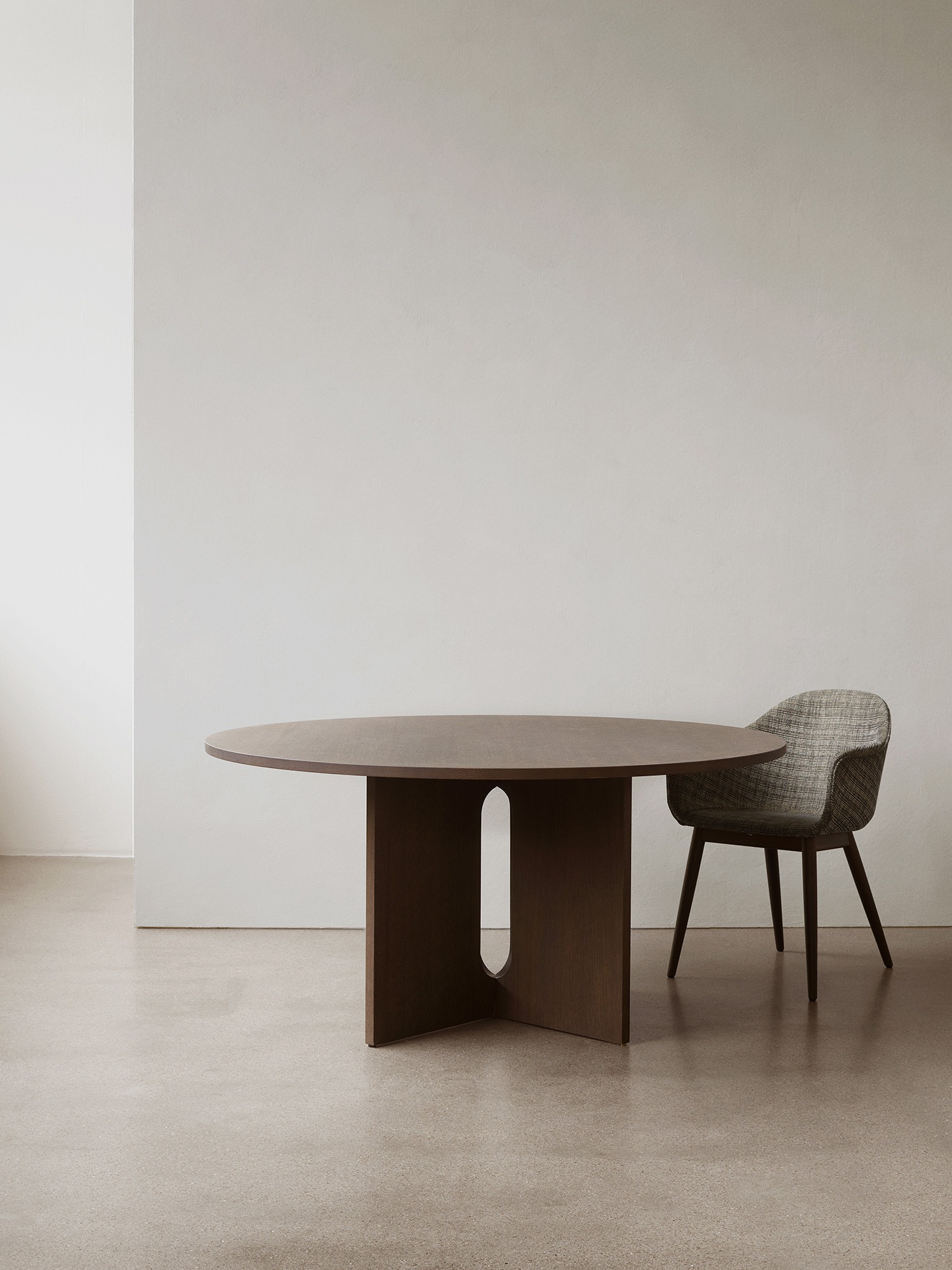 In 1929, Virginia Woolf published an extended essay entitled A Room of One's Own, in the final chapter of which she revealed a certain inclination for an androgynous mind, which "is resonant and porous, transmits emotion without impediment" and which "is naturally creative, incandescent and undivided".
Close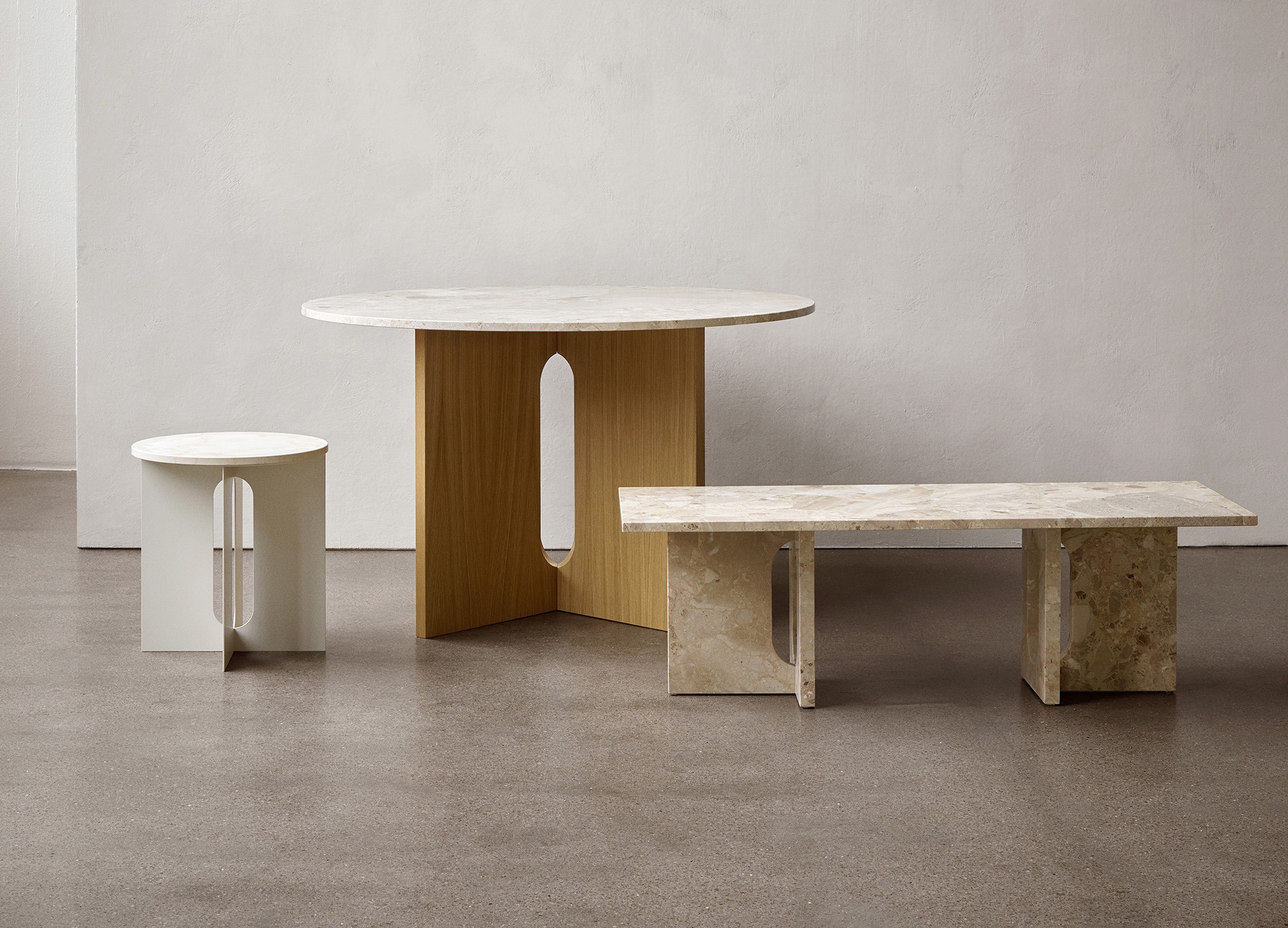 The writer had embraced androgyny as a creative and aesthetic option that allowed artists to relinquish the yoke of gender and to condense it into one same unifying, liberating, gender-neutral state. This was a deeply transformational intellectual trend soon espoused by disciplines like art or literature and later by the fashion world.
Close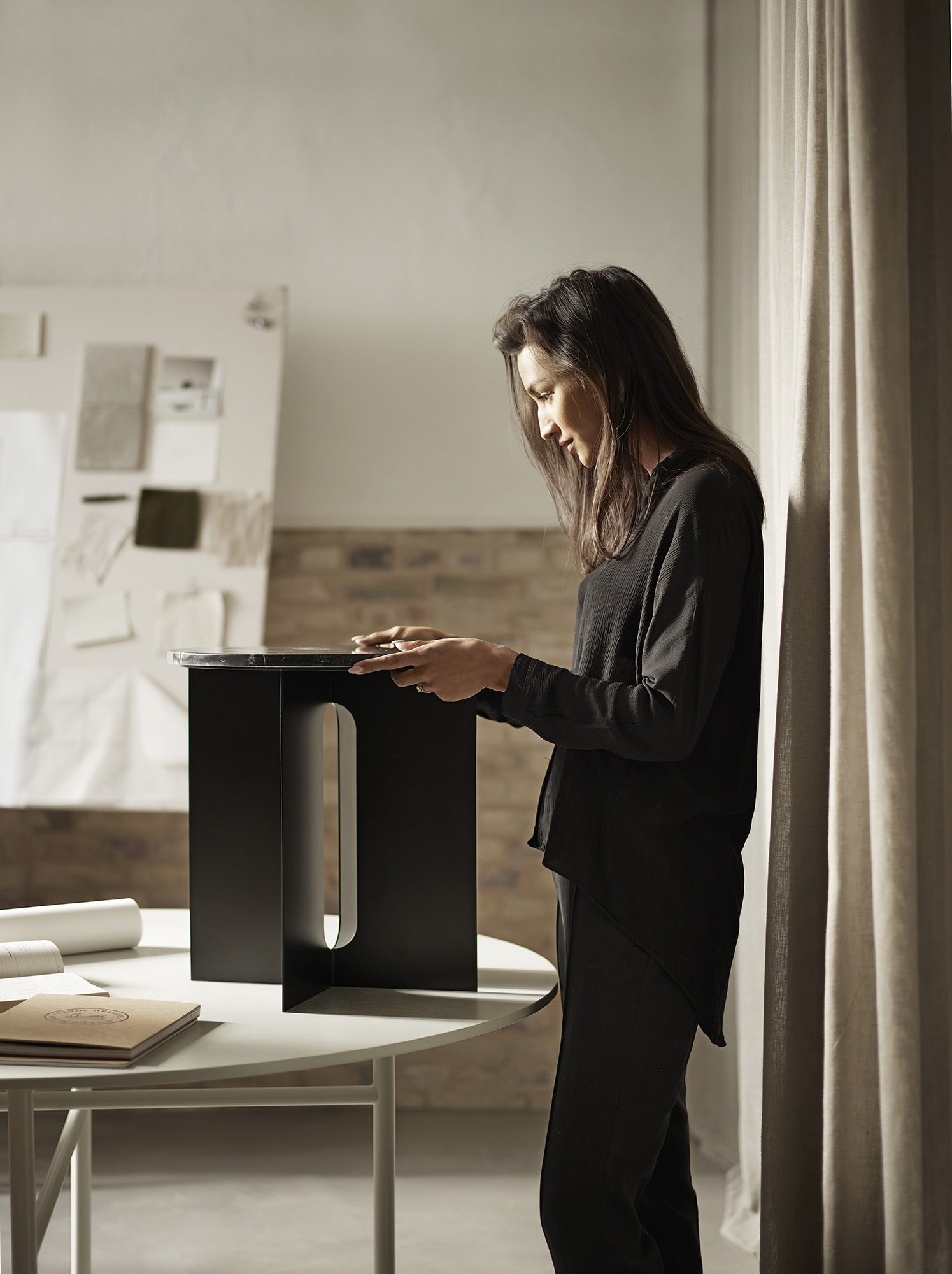 Menu's new collection, Androgyne, is inspired by the harmony and balance of combinations that we tend to describe as opposites. This first foray into industrial design by Norwegian architect and designer Danielle Siggerud upholds an attitude to life. She acknowledges her strong proclivity for contrasts: "It's always thrilled me to see how different textures, materials and shapes with a strong attraction in themselves somehow achieve greater unity." The collection is wholly based on dualities, in the proportions of each of its models and in the bold use of materials.
Androgyne Table was originally developed as a coffee table, with a clear-cut simple silhouette and a refined design. Soft lines and solid ones encapsulate the balance between male and female forces, the essence of androgyny. Gleaming polished marble, matte powder-coated steel or oak wood all pay tribute to an industrial rendering of Modernism, while the model in Kunis Breccia stone adds new equilibrium to the collection.
Close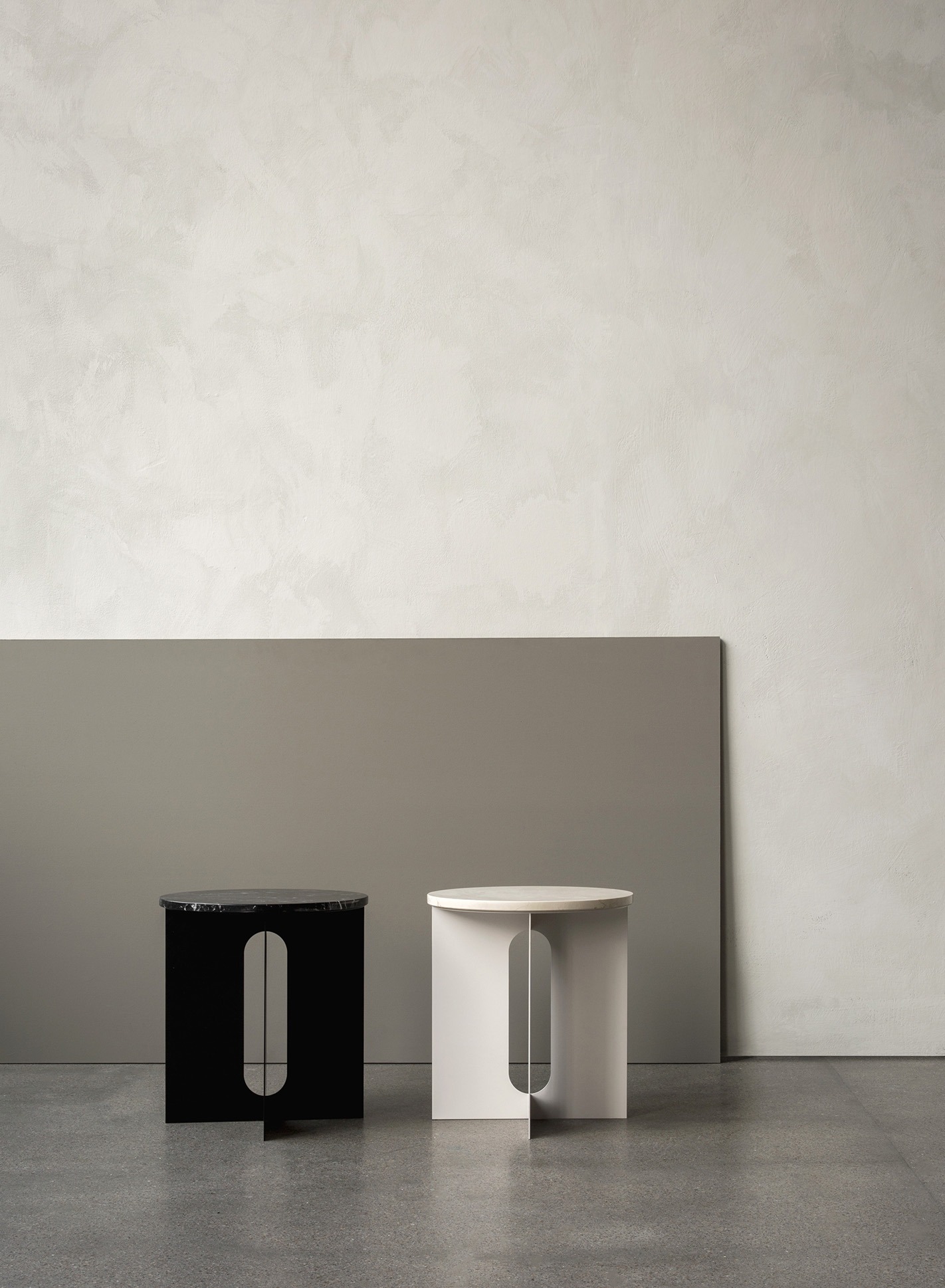 Chic, elegant and highly functional, Androgyne is a piece able to fit in with differing settings. Its power lies in the interpretation of a new language, whose means of expression, pioneered by Virginia Woolf, are art and creation.
Close