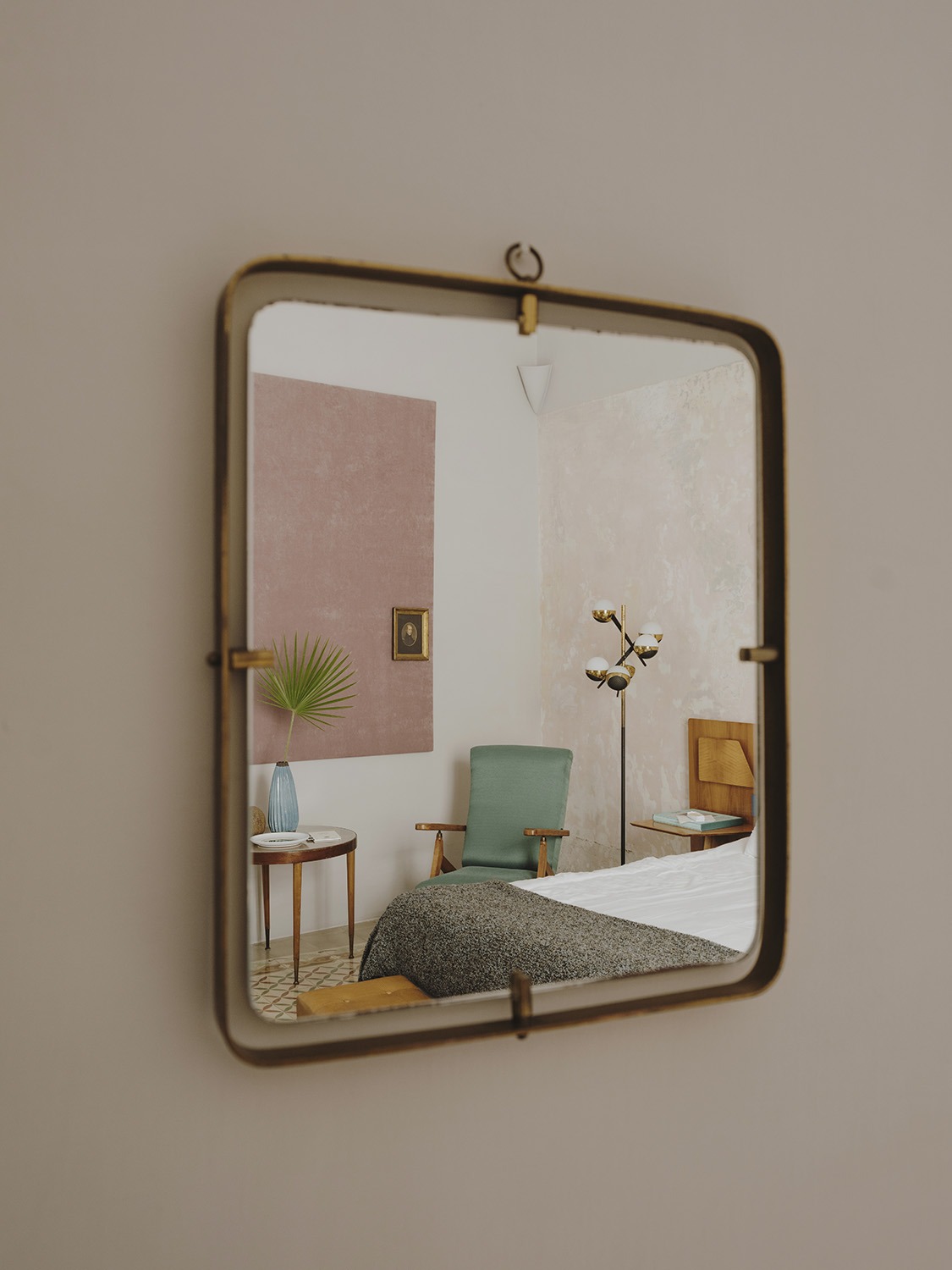 Walking the deserted, dusty streets of this baroque town in the deep south of Puglia, you feel like time has been forgotten, and the last foreign footsteps to walk these worn limestone floors could be a century ago. But this is the end of September. If we had visited a month earlier, there would have been a different scene. Puglia is one of the world's hotspots, and the unchanged towns swell in the summer months attracting a well-healed crowd from all around the world. 
Close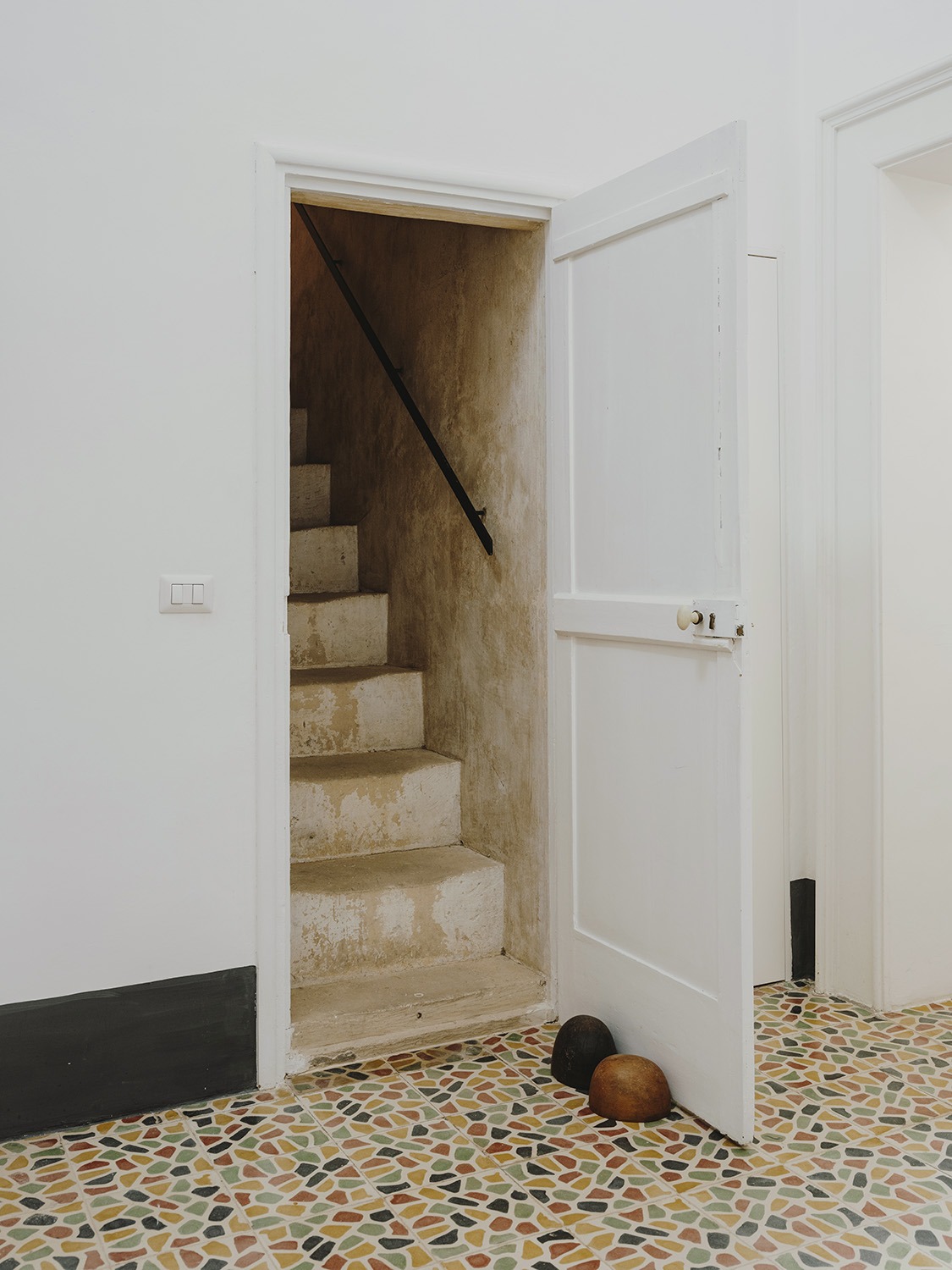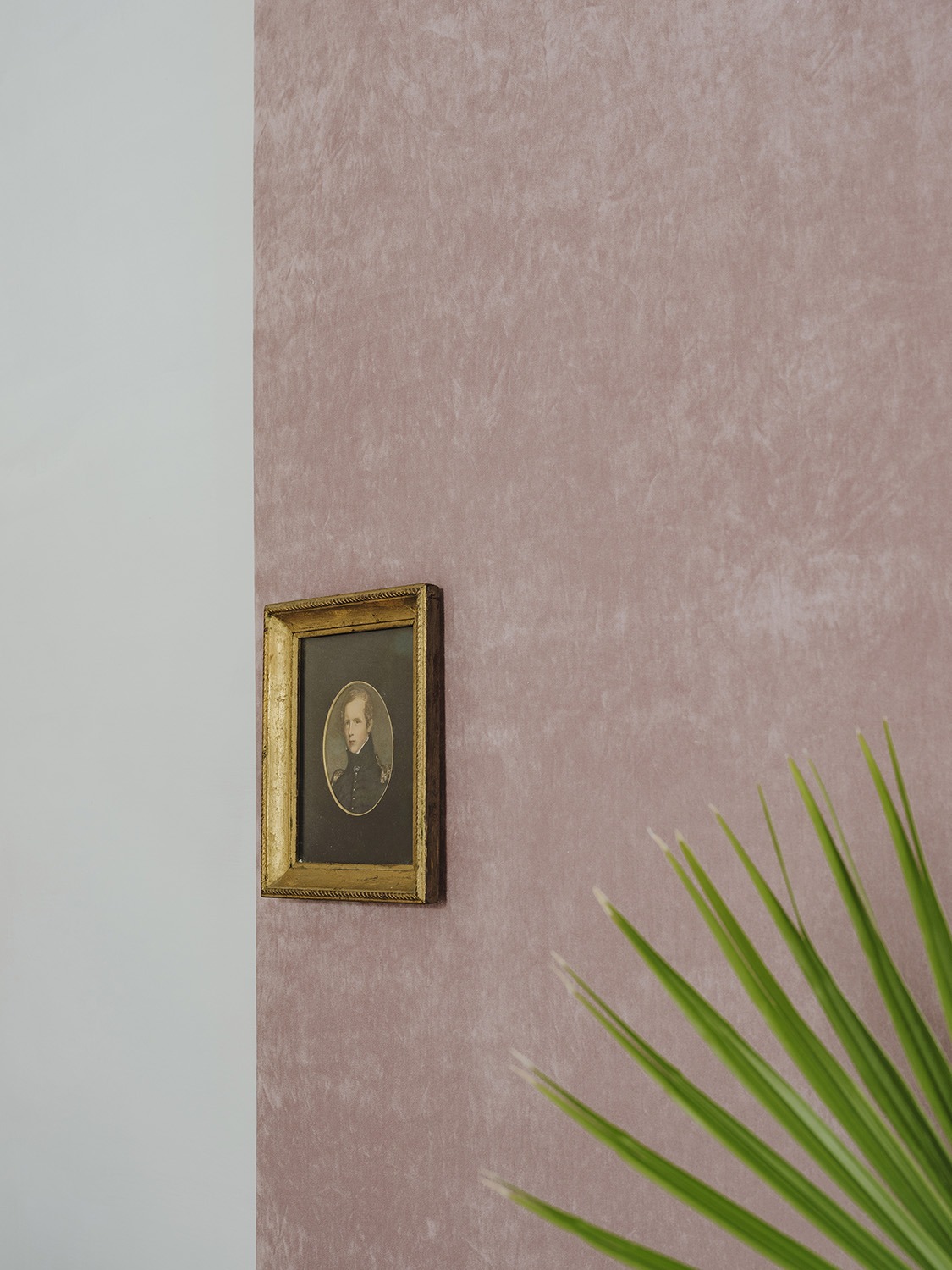 Galatina, which we like to call "sleeping beauty", is a wonderful and fascinating treasure chest that encloses the charm of an ancient duchy; we genuinely think its beauty has to be seen at least once in life and we found it in Palazzo Mongiò dell'Elefante. —Christian Pizzinini.
Close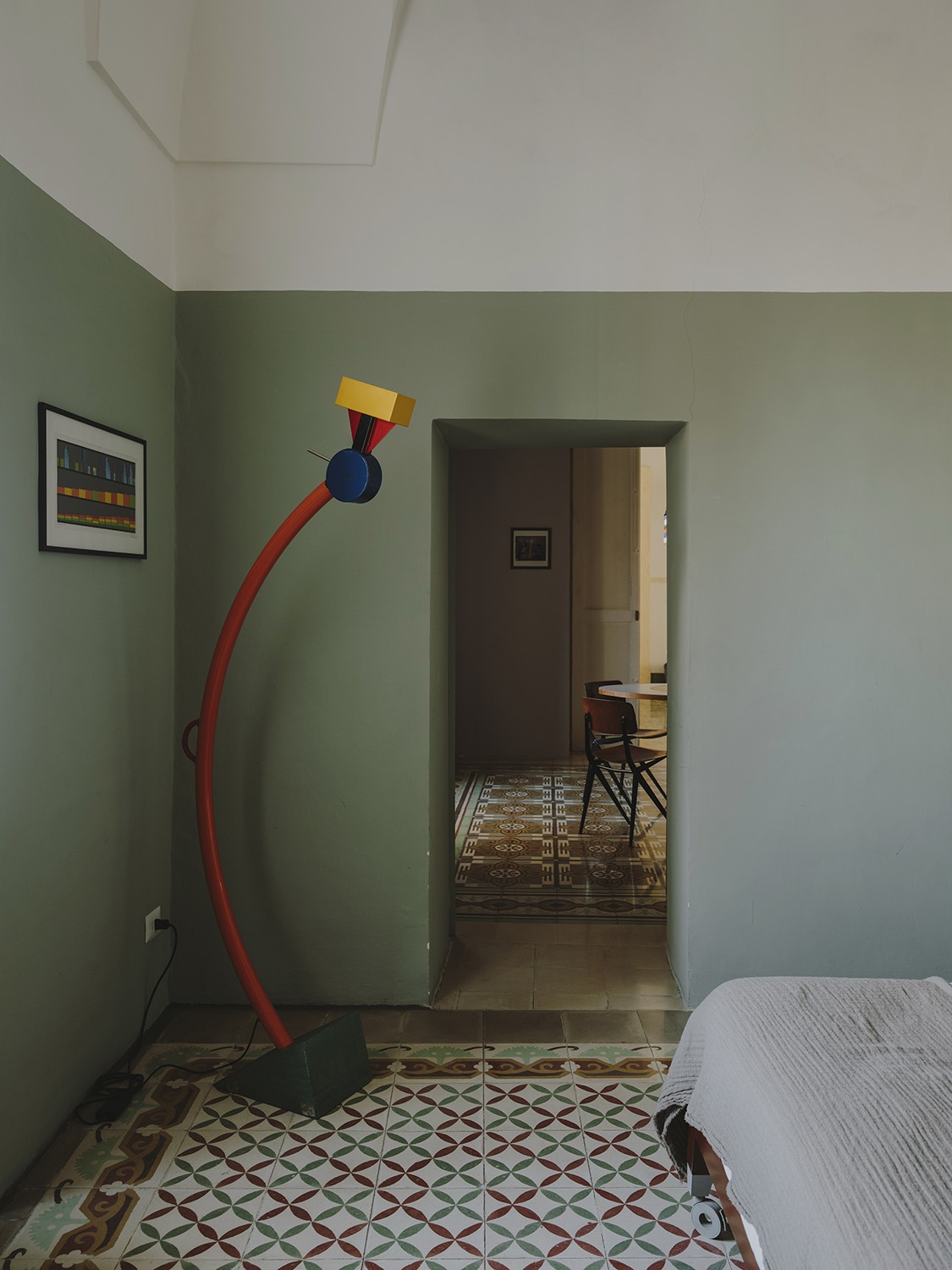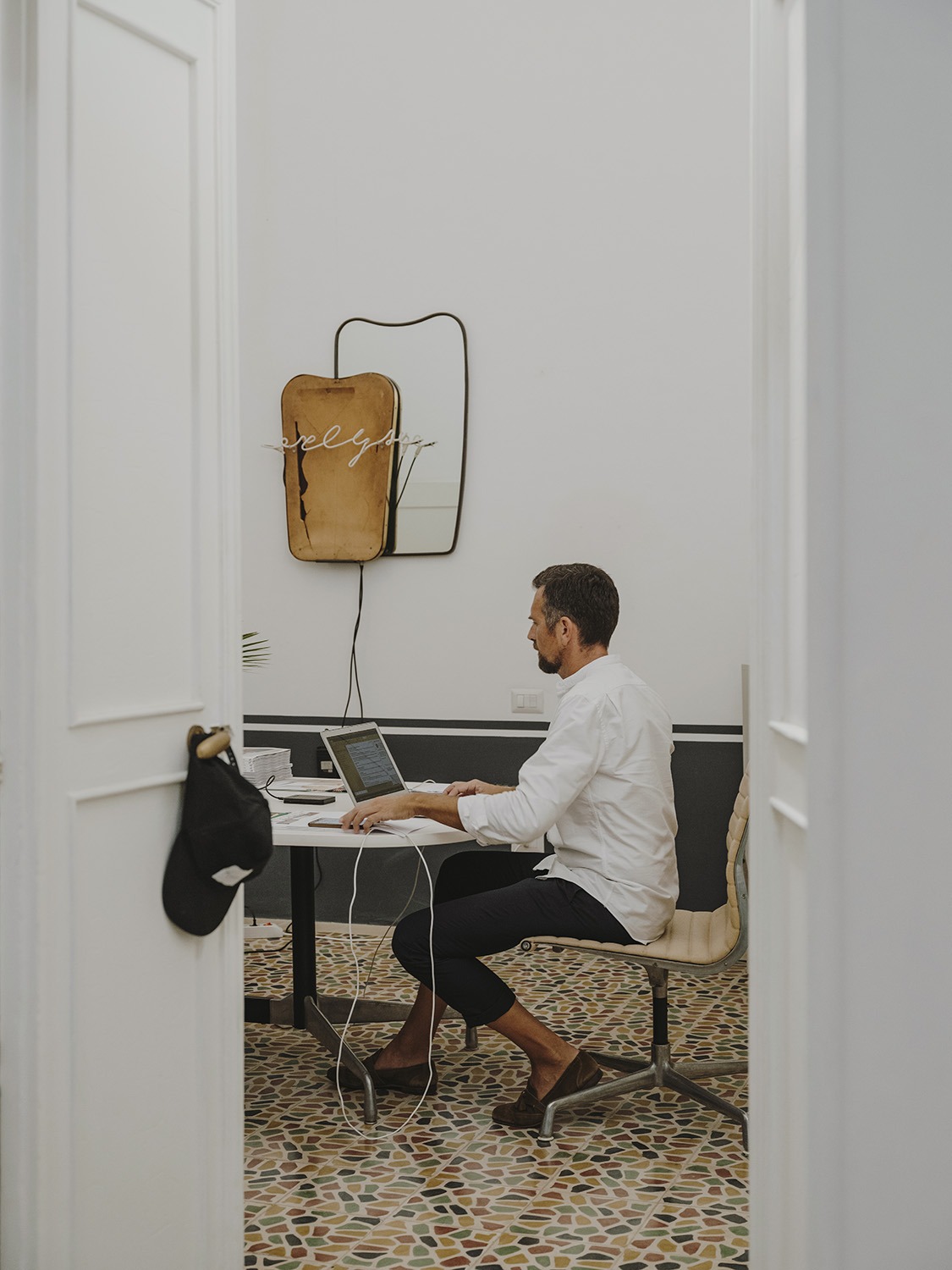 Ten years ago was a different story. Puglia was a place for northern Italians to find the sun in August, and towns like Galatina were yet to be discovered. Antonio Ludovico Scolari and Christian Pizzinini are two eclectic souls with two different viewpoints of the world.  Brought together by love and a love for a nomadic life, they live between Milan and Galatina. Surrounded by invaluable pieces and contemporary artefacts, their passion for art and design turns into a creative journey made of light and the celebration of beauty. Not content with only collecting pieces, and with lives animated by a constantly revolving collection of people, Christian and Antonio love to share their home with guests.
 Meeting fifteen years ago in Brescia, Antonio's hometown, they spent three years working together at Christian's press office in Alta Badia, in the Dolomites. A short stint in Paris was soon replaced by the sun in Puglia. A dear friend introduced them to the marvellous baroque architecture typical of this region, and for a second time, they fell in love.
Close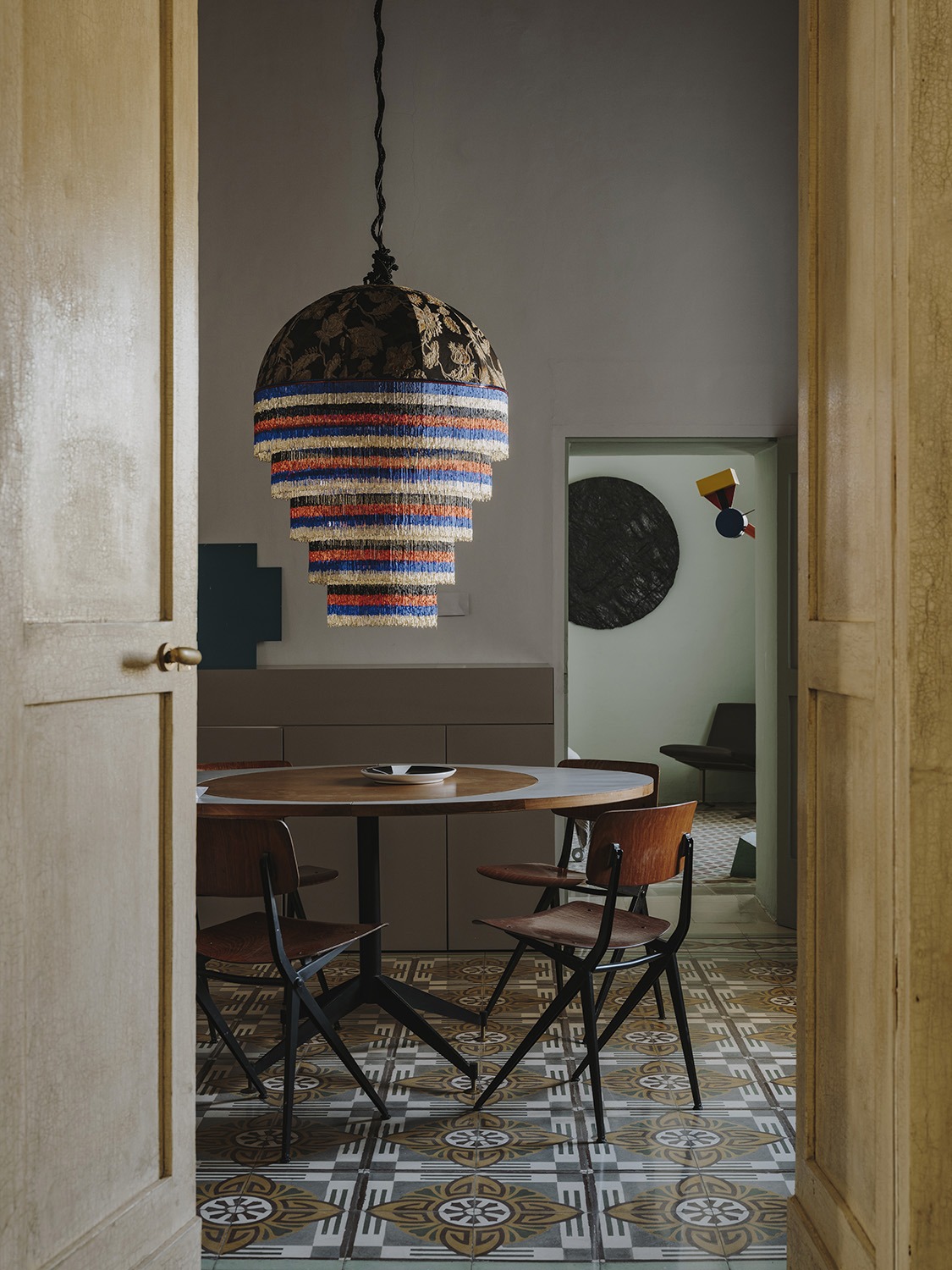 What brought you to Galatina?
Antonio: At first, we discovered Nardò, one of the ancient villages of Salento. We wanted to put our ideas into a place not yet known and we stumbled upon an apartment in the historical centre that led us to experience what later became our decorative project, an unstable blend of contemporary style and local dimensions. After furnishing the apartment with the bare minimum, we lived there for just twelve days. An architect, Emiliano, fell in love with the house after reading about us in an article about digital nomadism. And that was that. That was ten years ago, and since then we have never looked back.
Close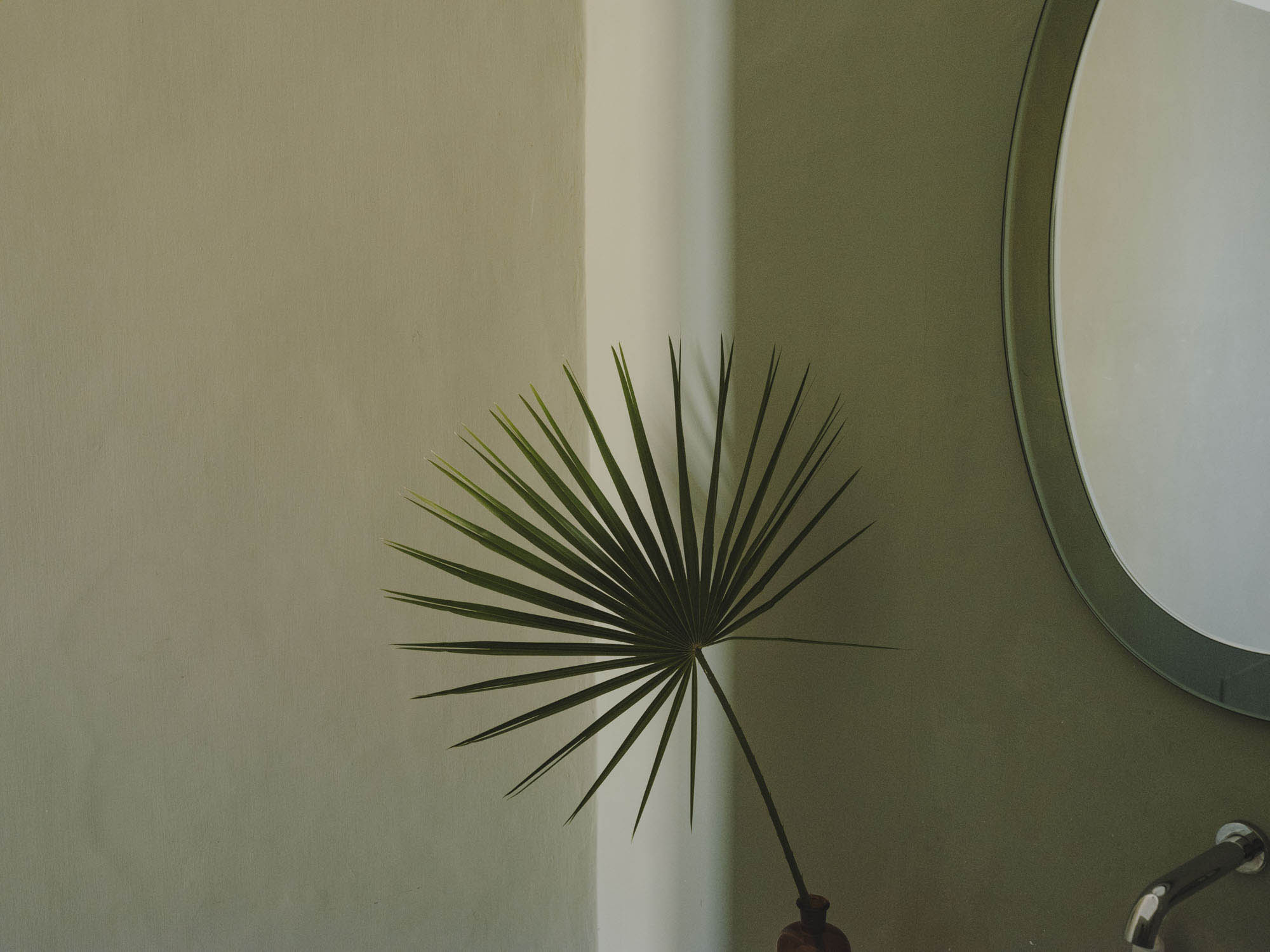 Christian: Shortly after, we came across the opportunity to buy one half of Palazzo Mongiò dell'Elefante. The building had remained uninhabited for seventy years. The baroque charm of the building, the impressive square footage and the contrast between the architecture of two main floors seemed perfect to welcome our design collection.
Close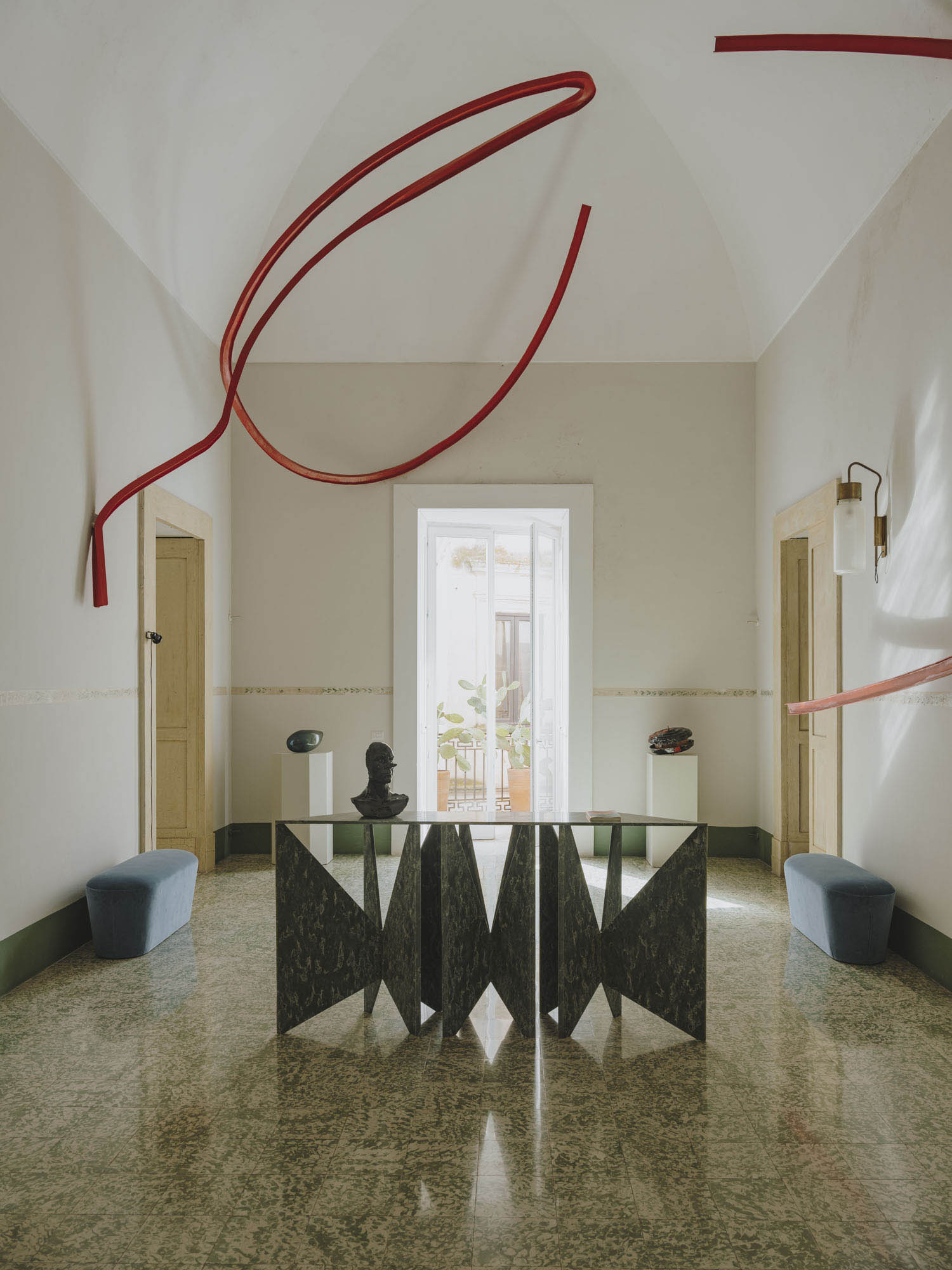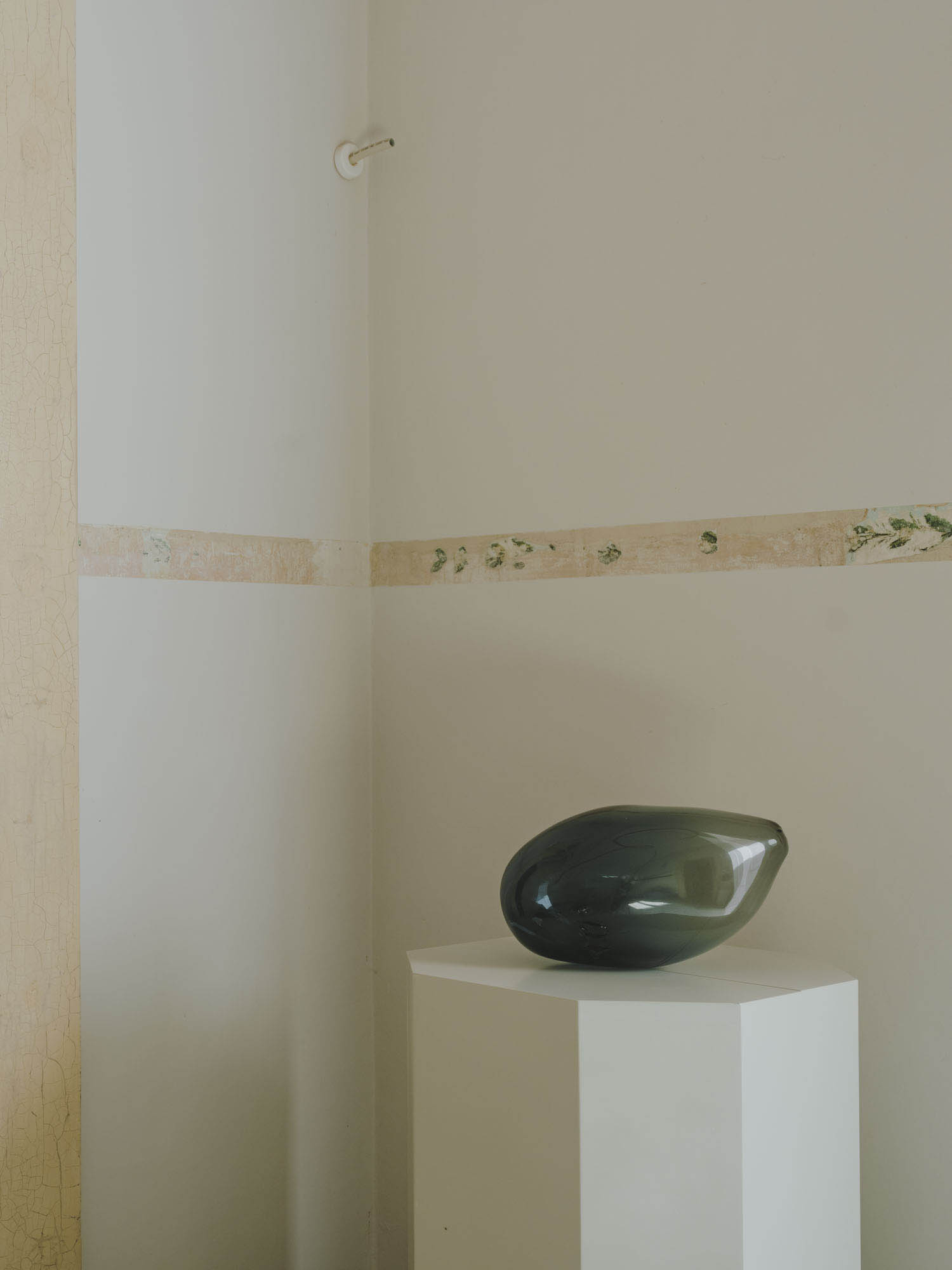 In just six months we had it restored with the purpose of preserving the internal virtues, the cement tiles and the internal-door decorations. The first space to regain life was the entrance hall on the ground floor, at the entrance of the old stables, towered by impressive star vaults. Limiting the interventions to the minimum we managed to let the original allure shine, preserving its identity and enhancing the majesty of the spaces.
Galatina, which we like to call "sleeping beauty", placed in the ever so slightly "Gattopardo" Salento, is a wonderful and fascinating treasure chest that encloses the charm of an ancient duchy; we genuinely think its beauty has to be seen at least once in life and we found it in Palazzo Mongiò dell'Elefante.
Close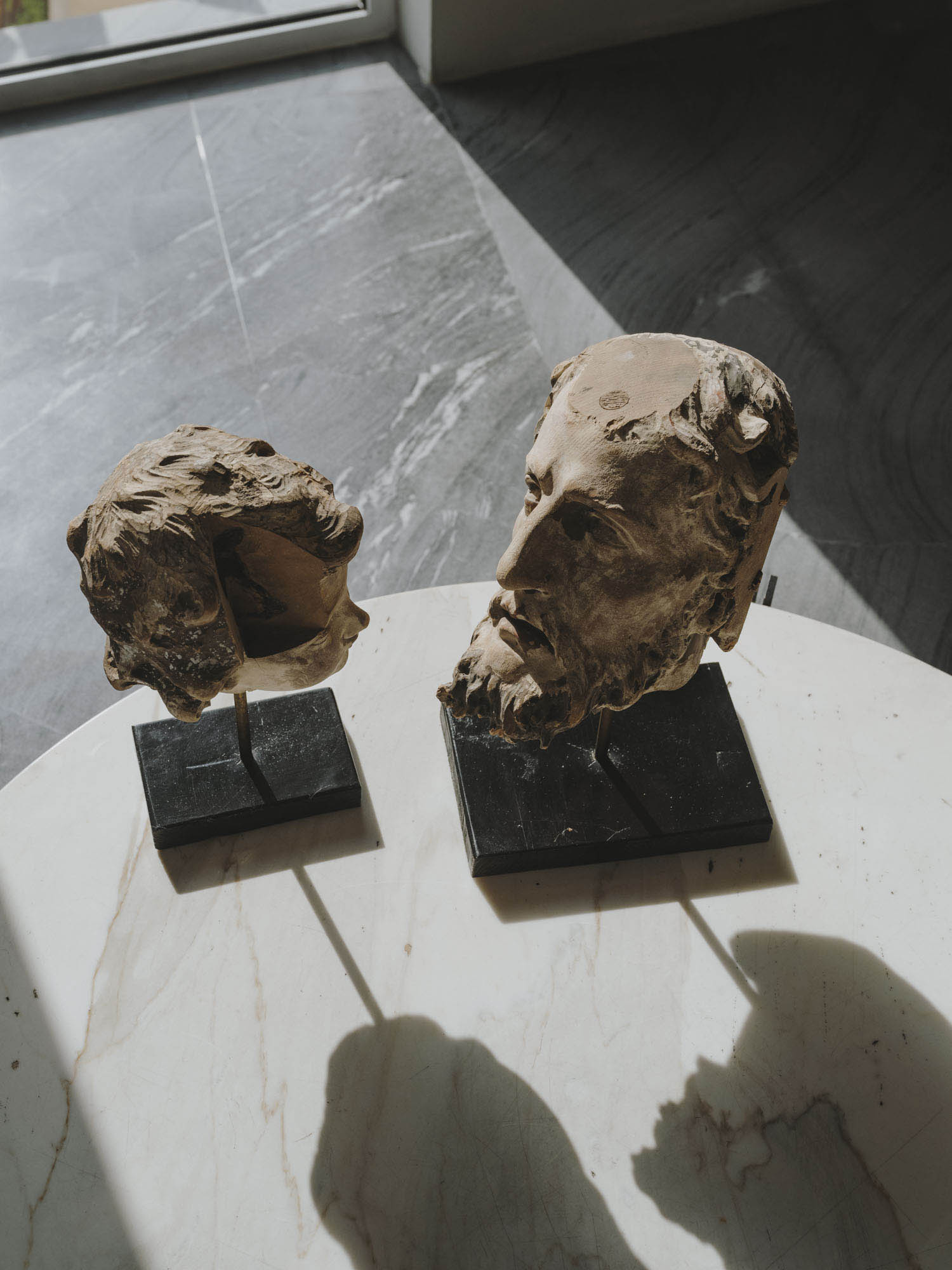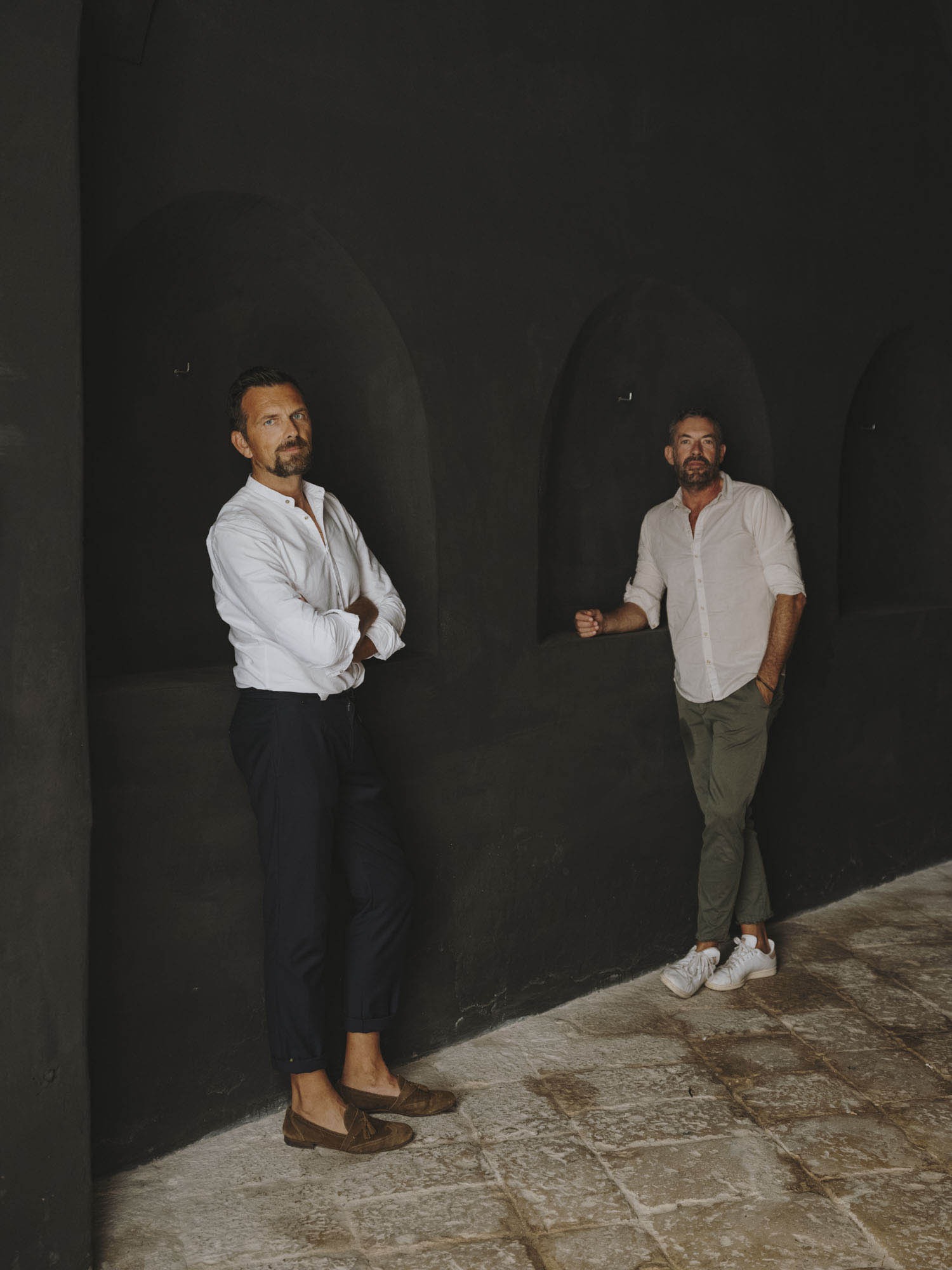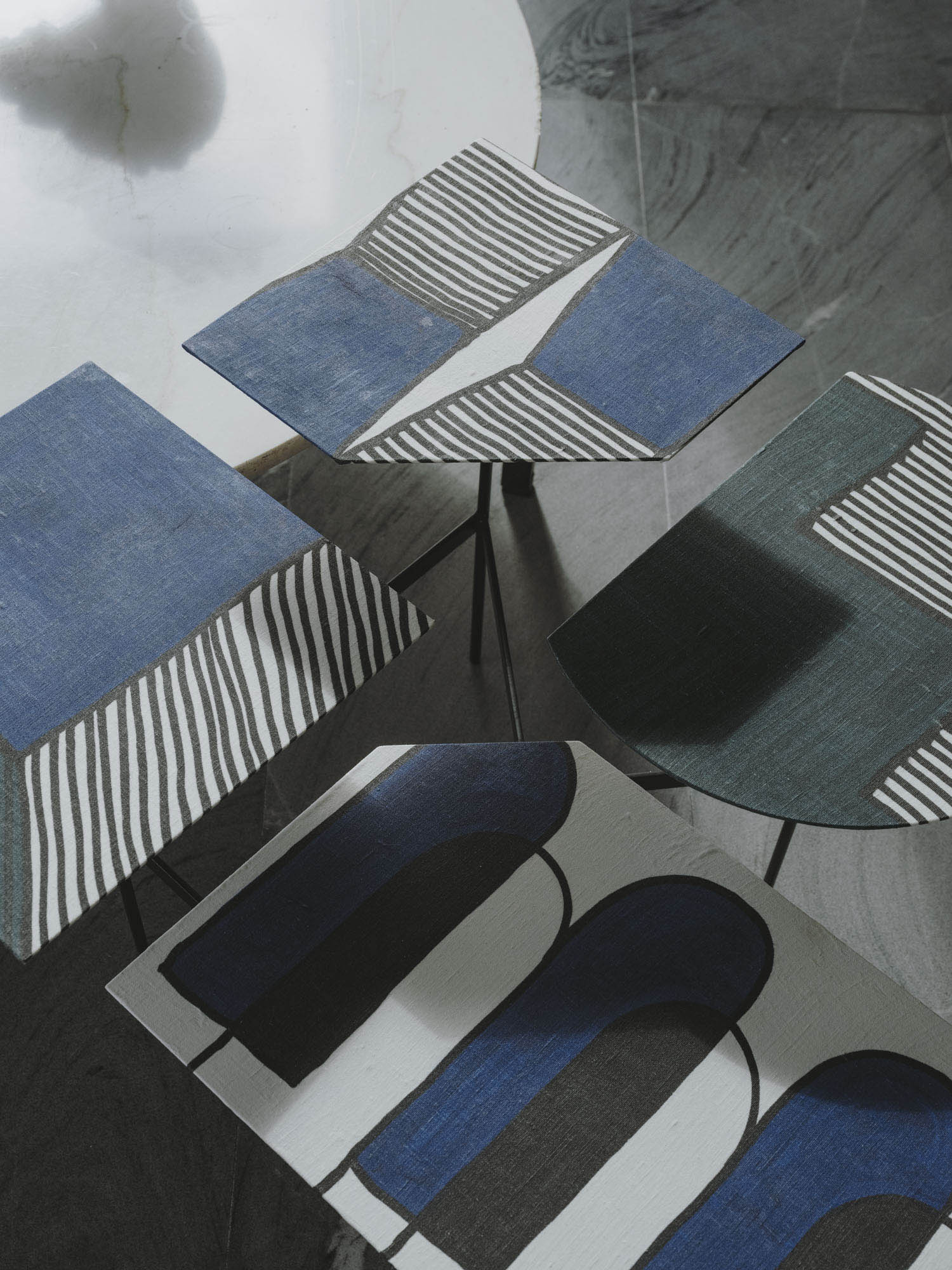 Where did you get the idea of opening your home to guests?
Antonio: On the one hand, it's a shame to keep a 600 square-meter house all to yourself, and on the other, it helps with the bills (he laughs), as everyone knows, buildings in general require constant maintenance in order to avoid degradation, especially an old one like this. But most of all we wanted to fill the house with life, laughter and meet new people.
With the two distinct floors, it was easy to turn the first floor with its seven meter high ceilings into guest rooms, then upstairs became our apartment. In the end, everyone comes up stairs to enjoy sunsets from the terrace while sipping their drinks or to join us for dinner.
Close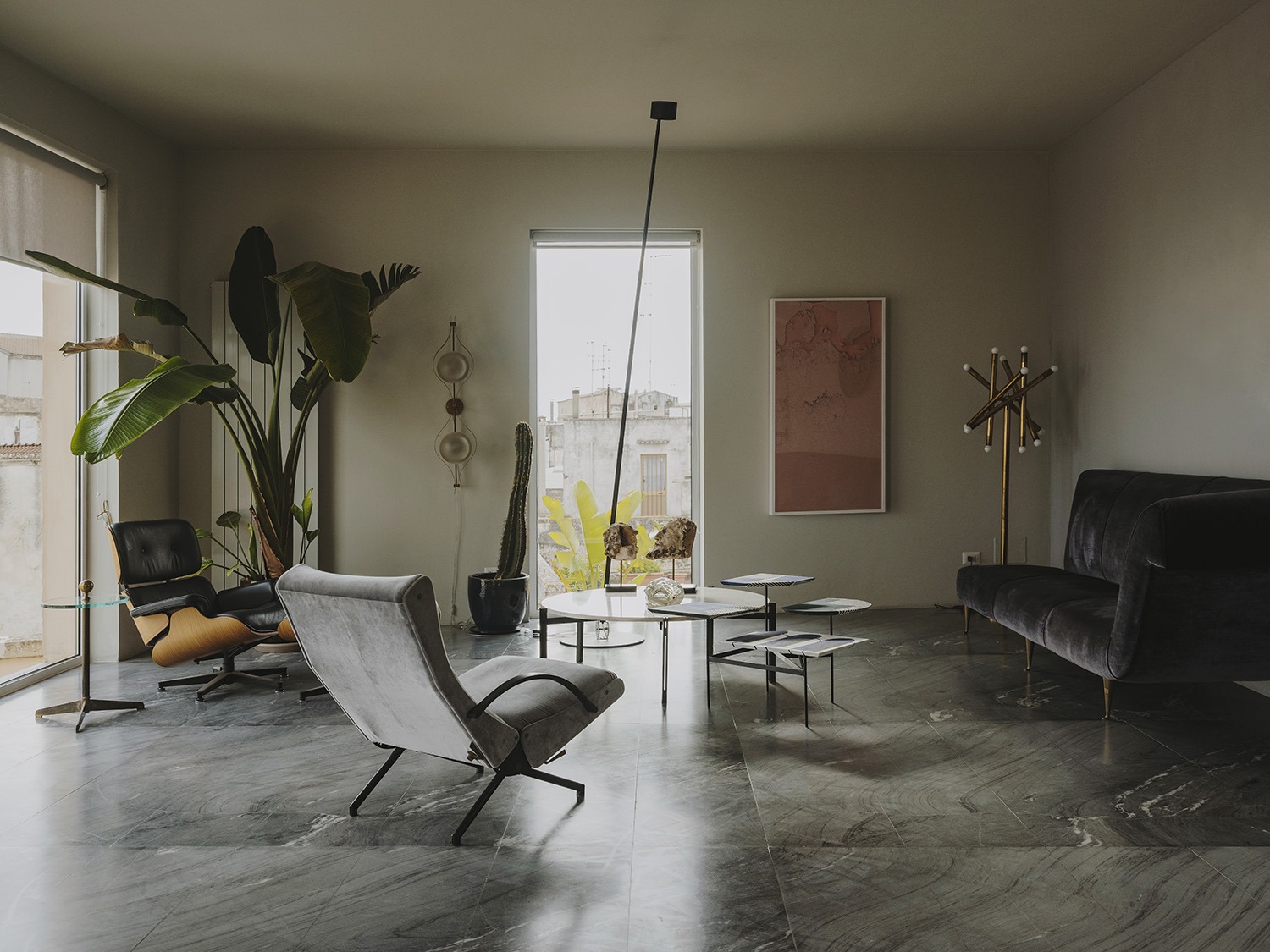 At the beginning, visitors reached us through word-of-mouth of friends and other guests; then with the internet we managed to host a new audience, always attracting a discerning guest. We have hosted varied and interesting personalities, coming from the theatre, art, fashion and design, creating a real collective art network that still contributes to our work. The line between guests, work and friendships becomes very blurred, and that's how we like it.
Close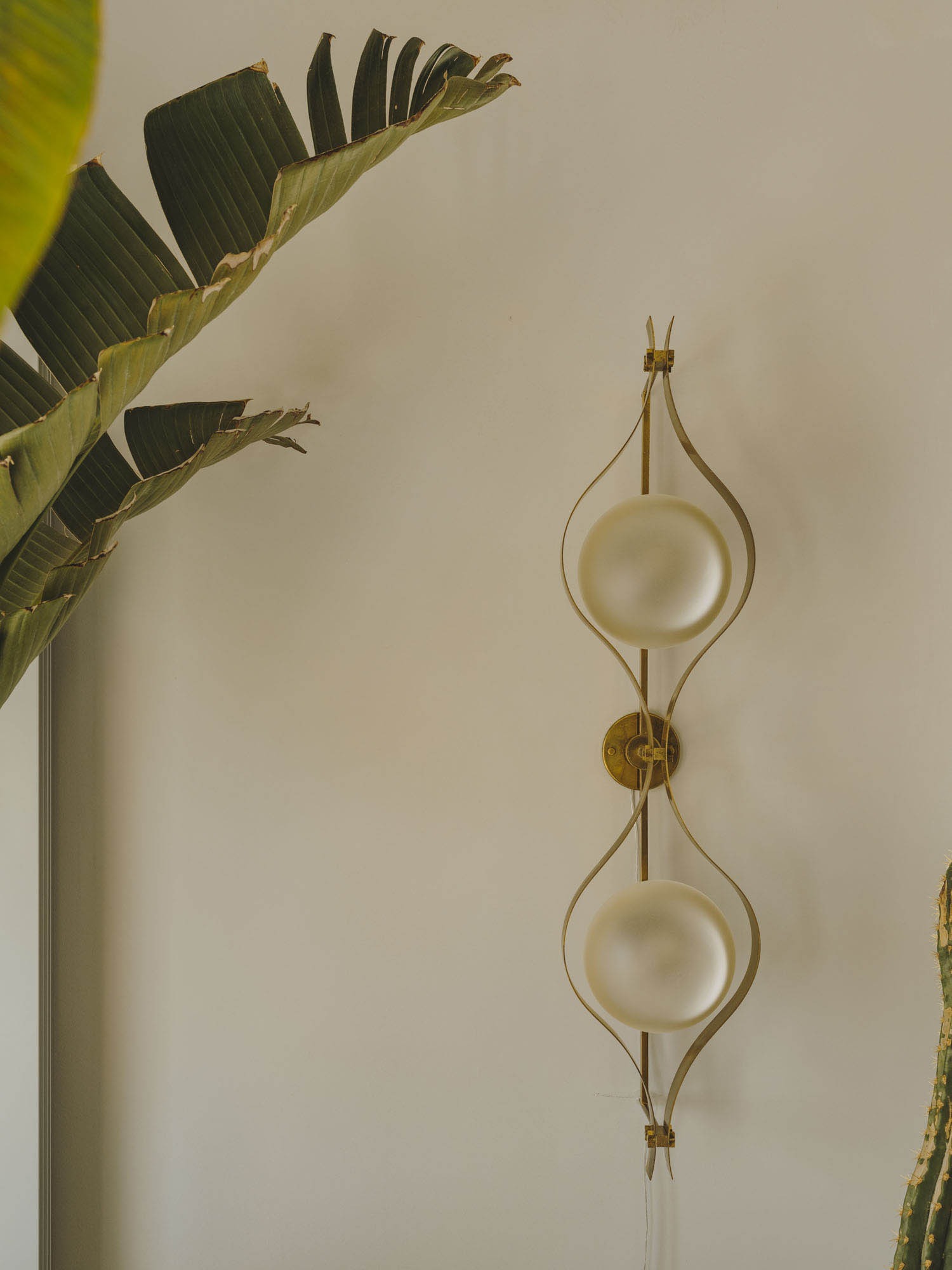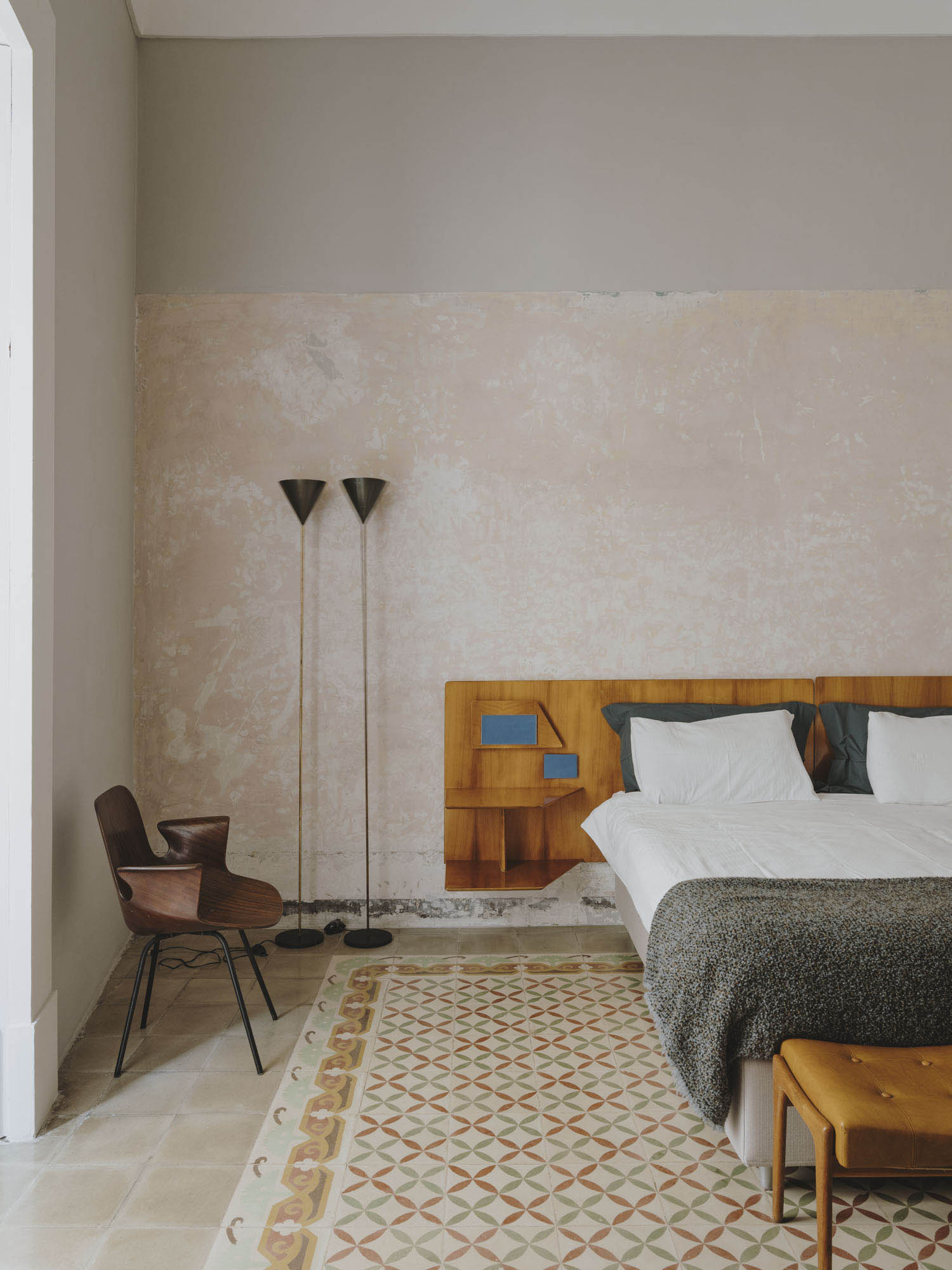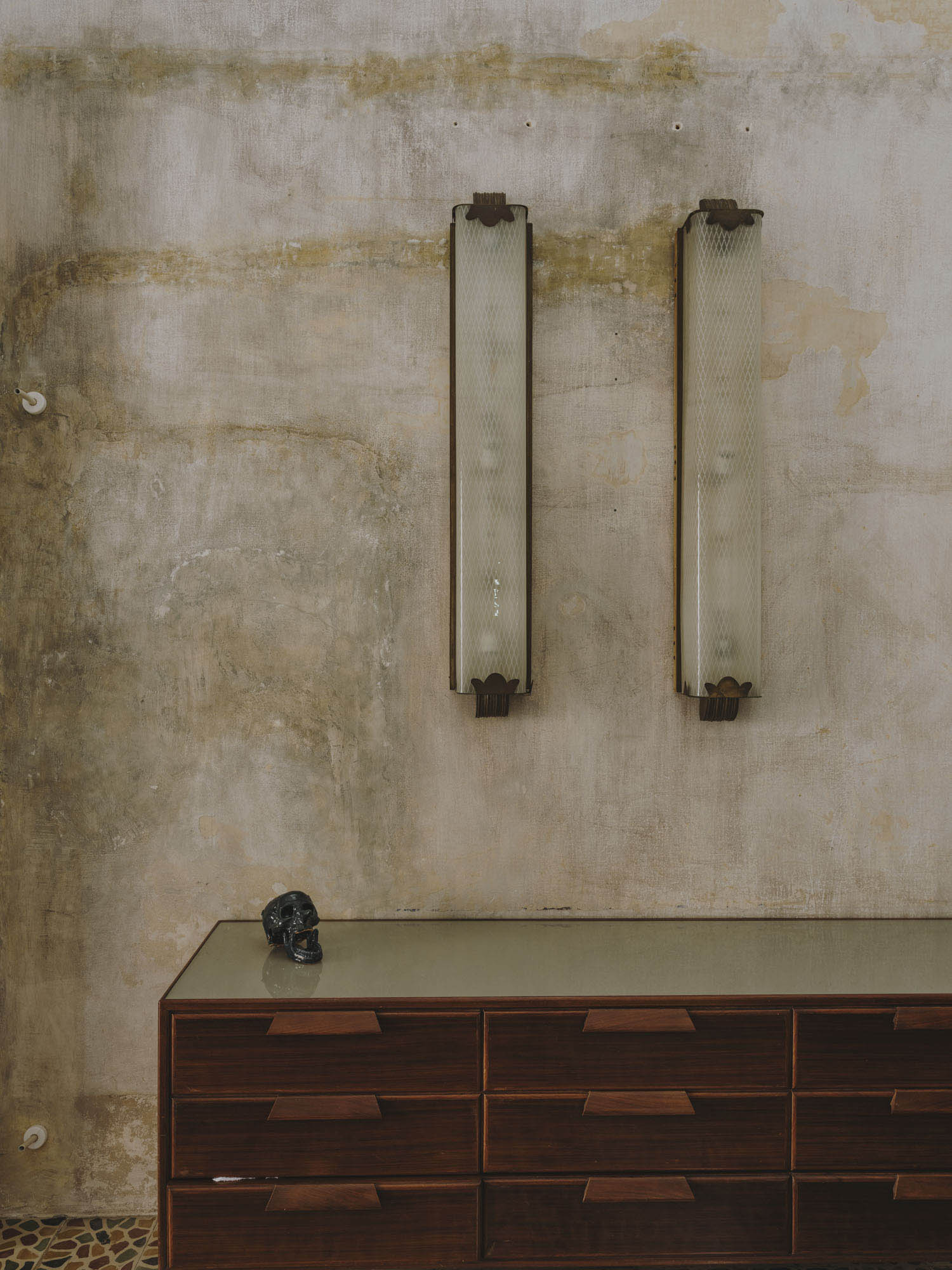 You live surrounded by wonderful pieces of art, tell me more about your collection…
Christian: The passion for art and beauty has always been with us. As collectors we prefer contemporary emerging artists and research works. The design pieces we possess include some of the most influential and well-known artists of the twentieth century, such as Ettore Spalletti, Gio Ponti, Ettore Sottsass, Aldo Cibic, Eero Saarinen, Luigi Caccia Dominioni, Charles and Ray Eames and Oscar Torlasco, and these are just a few names that we are proud to host in our homes.
We like to say "no item is forever"; we let ourselves be surrounded by pieces of art we find but we are not afraid of letting go, we like changes. We try to avoid the well-known and ultra-listed gallery classics; rather we look for those niche pieces that reflect our life on the move.
Close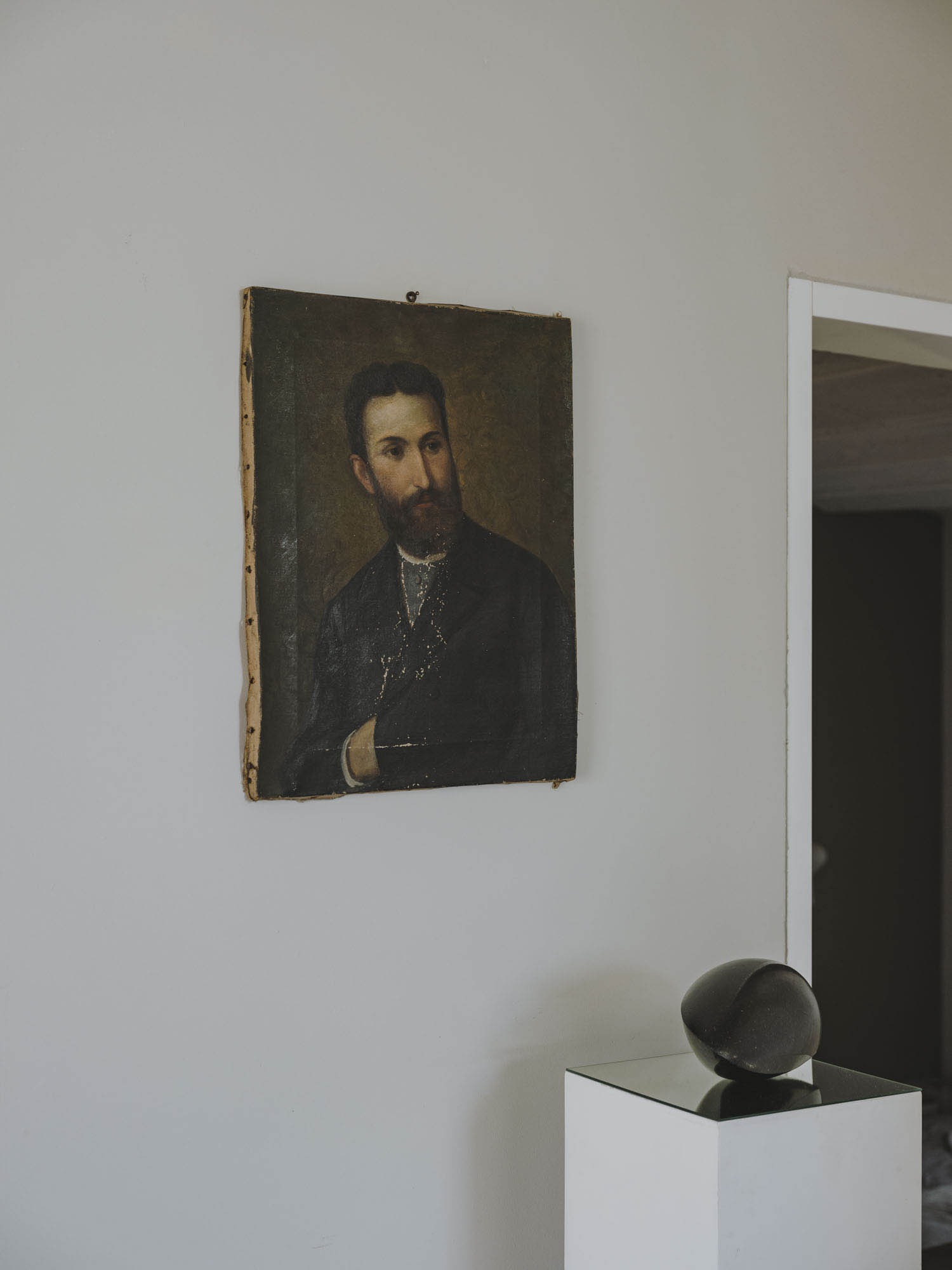 What made you decide to transform your house in Galatina into an exhibition space?
Christian: Let's say it happened a little by chance. A few years ago, we met Giovanni Lamorgese, a Pugliese artist who created the site-specific installation in the building's entrance. With many long nights and many glasses of wine, we talked about shared passions and the beautiful light, and together we were inspired to make a new installation of works exploring light.
Close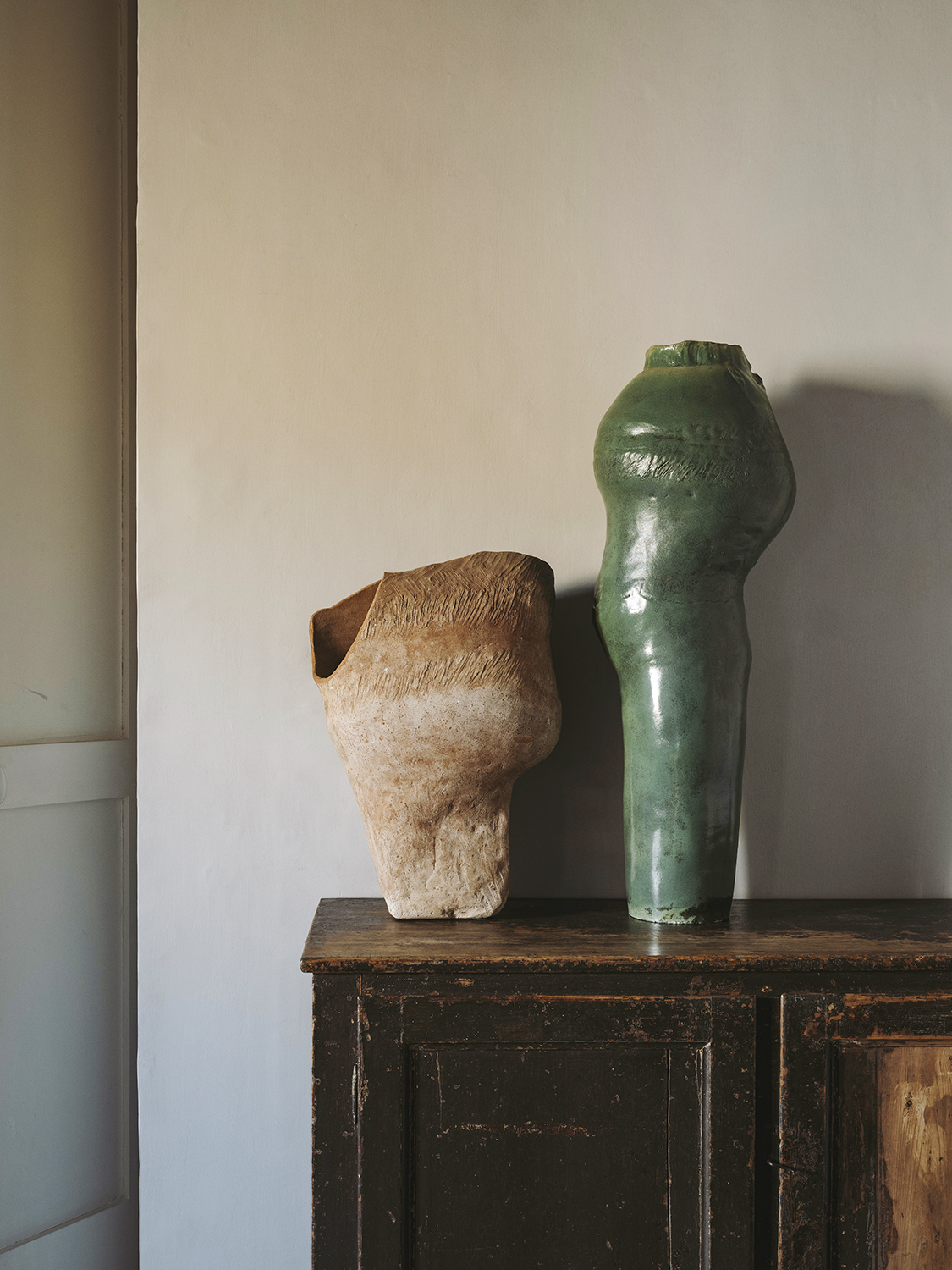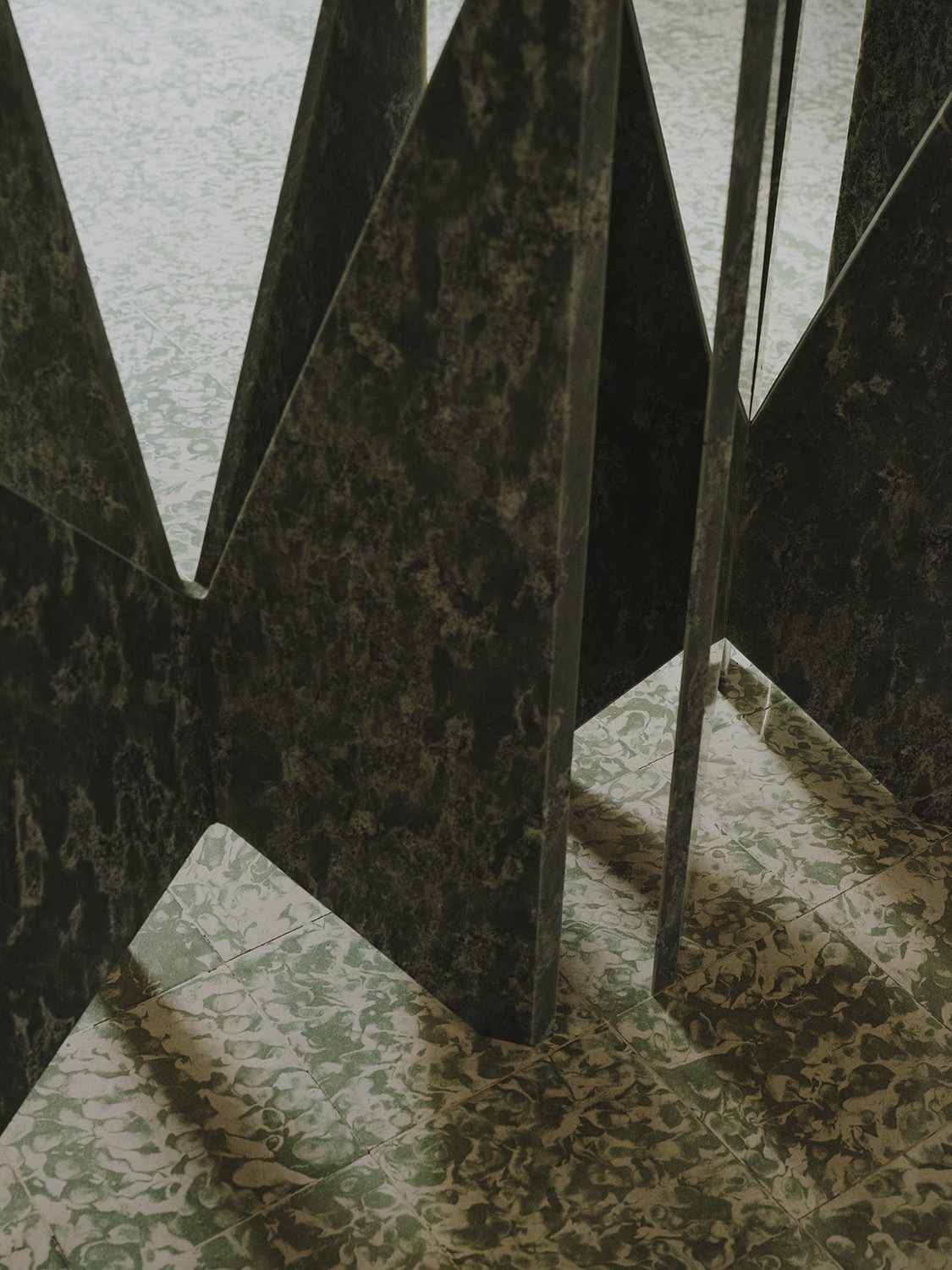 During summer 2015, the side rooms welcomed a review of contemporary art titled Luce, which included work of local artists. In 2016 we had Luce1 thanks to the collaboration of important galleries including Gallerie Francesca Minini and Cosessantuno that involved artists such as Flavio Favelli and Matthias Bitzer; this was also dedicated to the theme of light in art.
Last year, the exhibition Hotel Nomad reopened the art season at the palazzo. It borrows its name from the title of the book by Cees Noteboom, inspired by the nomadism of the great twentieth-century travellers, nomadic by vocation and passion (like we are). We filled the building with works from a broad range of designers, especially Italians.  In this exhibition, we thought to express a side of modern nomadism, the most daily and perhaps trivial, but equally interesting, of freelancers divided between places for life and work.
Throughout the month of August, we opened our residence to visitors, letting our home become a place of non-belonging, engaging guests in our journey between the sensations of passage and travel, like objects and houses that follow you in life but will never stay the same and are never the only ones.
Close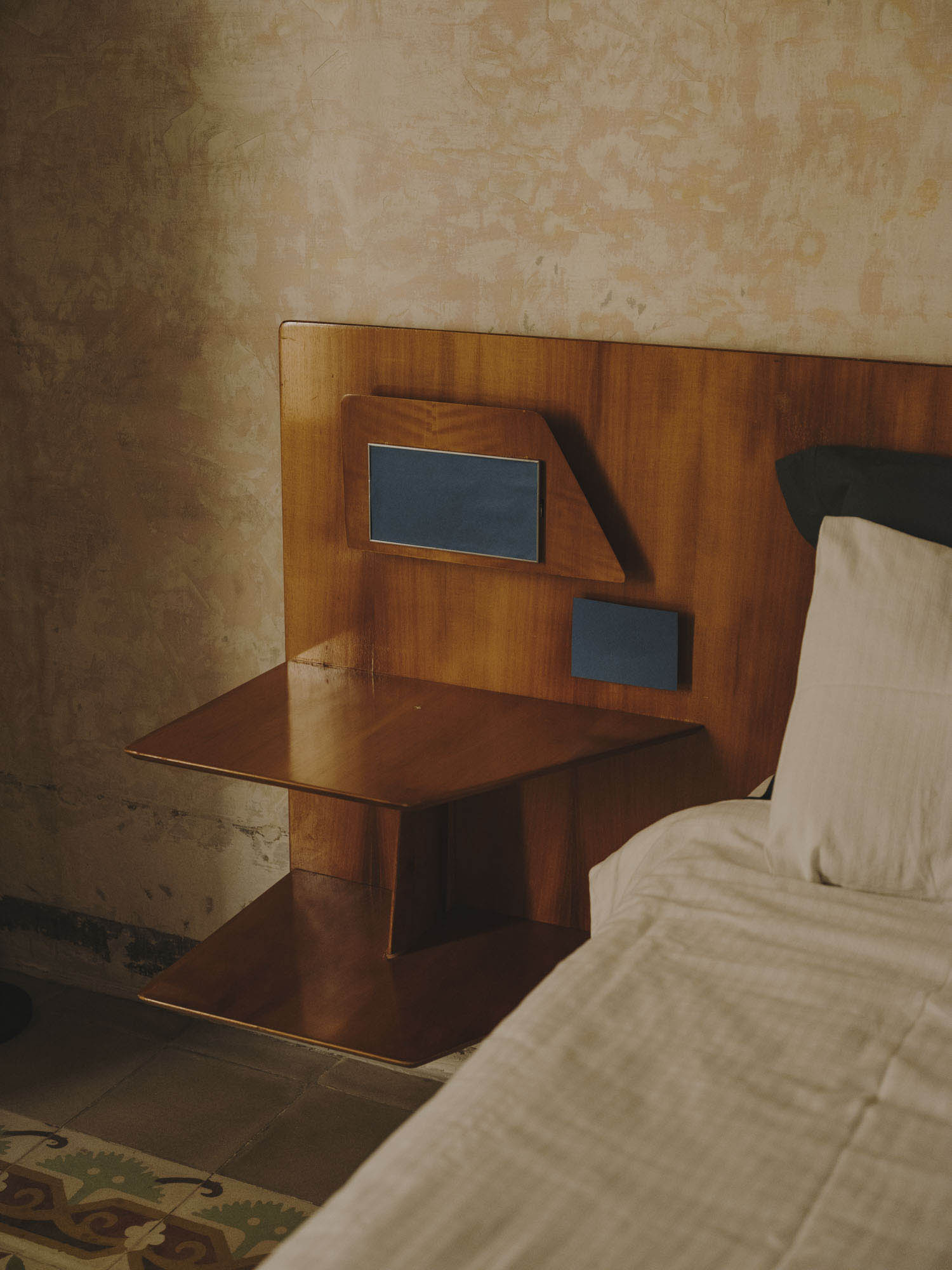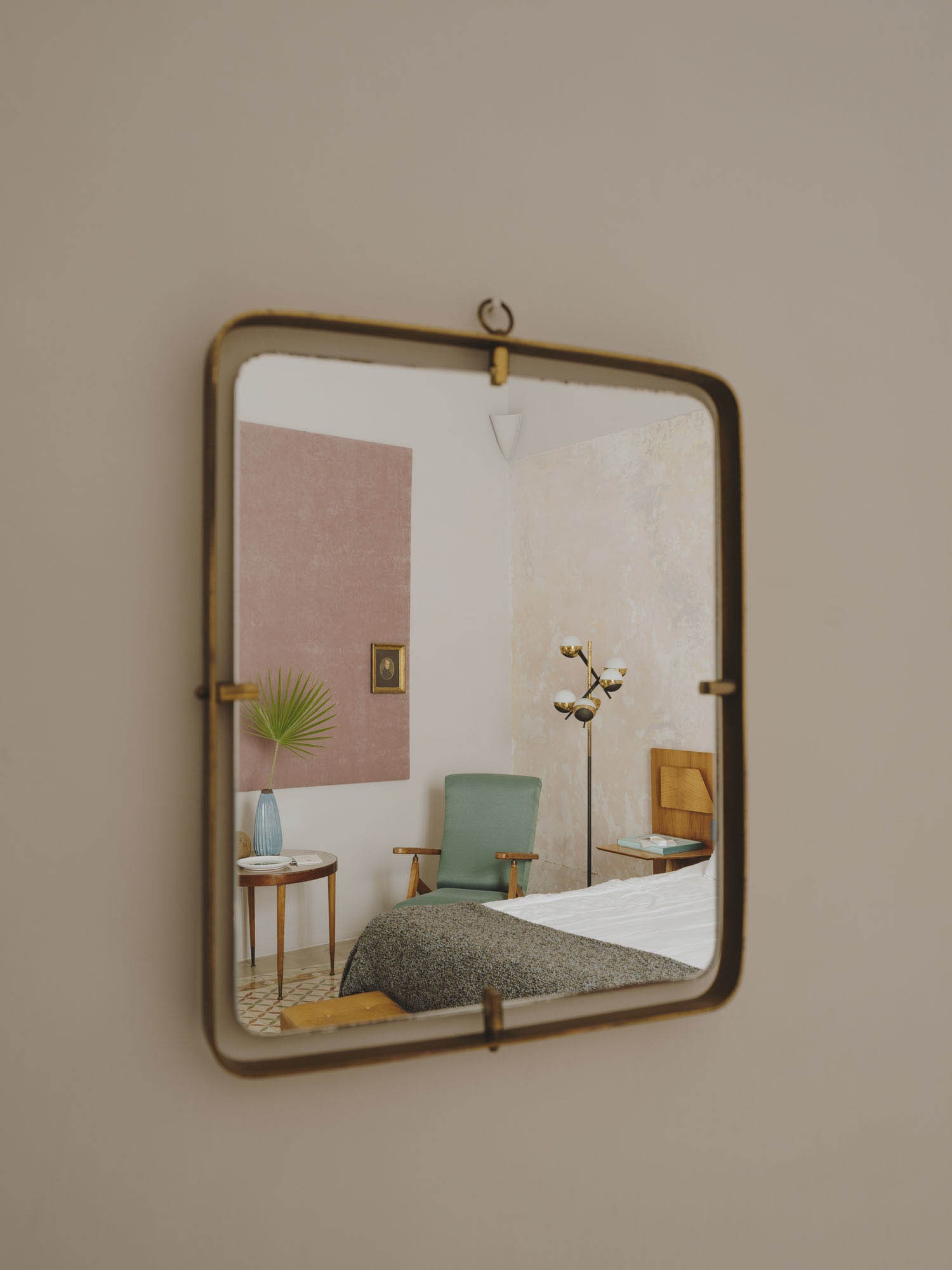 Have you got any other project in mind?
Christian and Antonio: This year we made a dedicated rug collection, a bit for fun and a bit because we wanted to create something that tells our stories and our shared passion for colours and geometry, inspired by great artists like Sottsass, Mendini and Castiglioni 
Also, for the next exhibition in Galatina, we will return to the theme of light, involving international artists, hoping not to limit to design objects, as last year, but trying to create some more conceptual interventions with space. We are also currently working on the opening of an art gallery in Milan, but we keep that hush hush for the moment.
—
We can't wait to discover more.