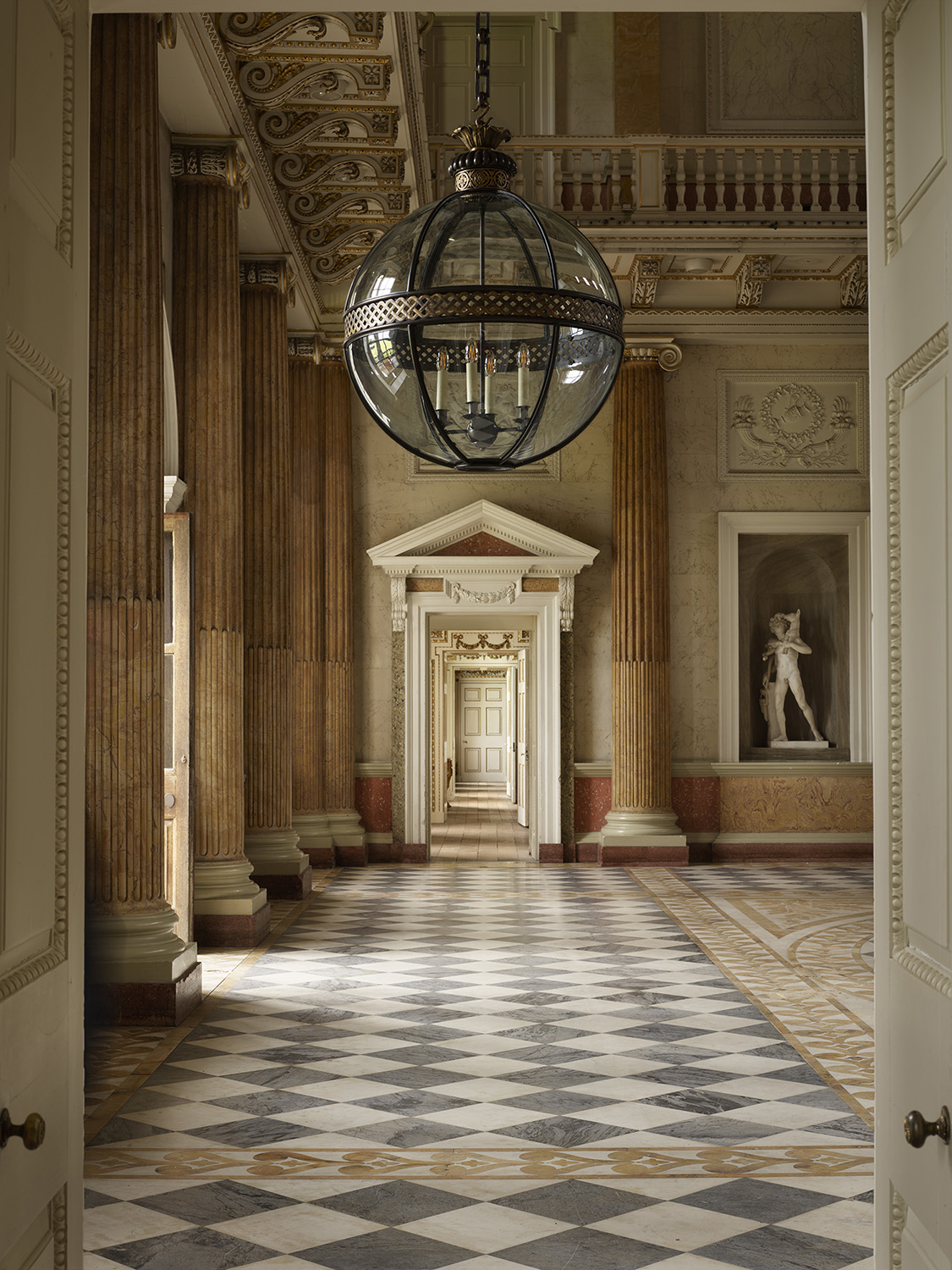 Will Fisher and Charlotte Freemantle have centered their lives' work on preserving and replicating antiques—and together, they've turned a penchant for collecting into an internationally renowned business.
"My love of antiques must have been conceived in the womb," Will says cheekily. From a young age, he drove his parents mad, dragging them through country houses and hunting for historical artifacts. But it wasn't just their stories that transfixed him; it was the fact that no two were alike. Their singularity was what made them interesting.
Close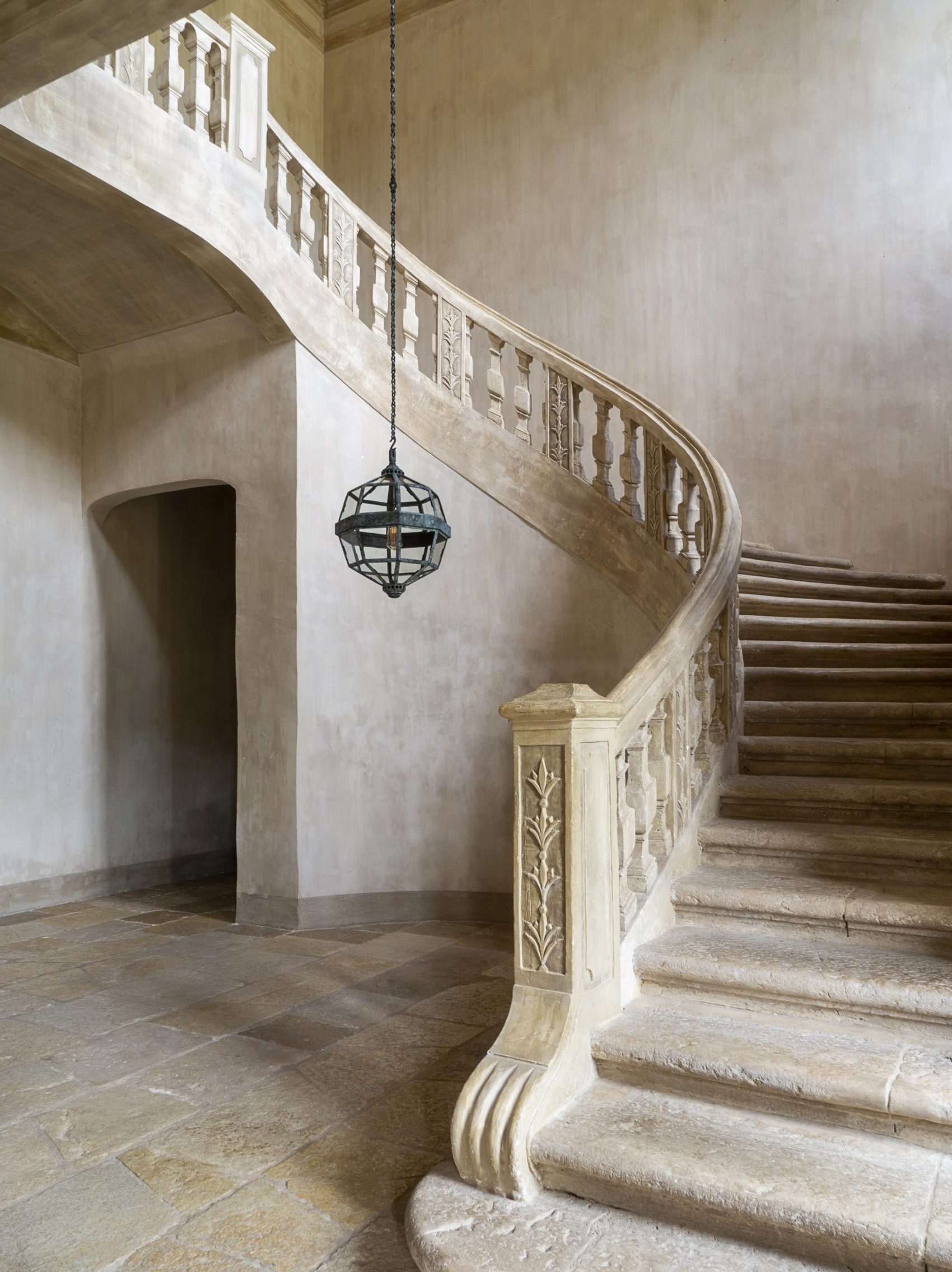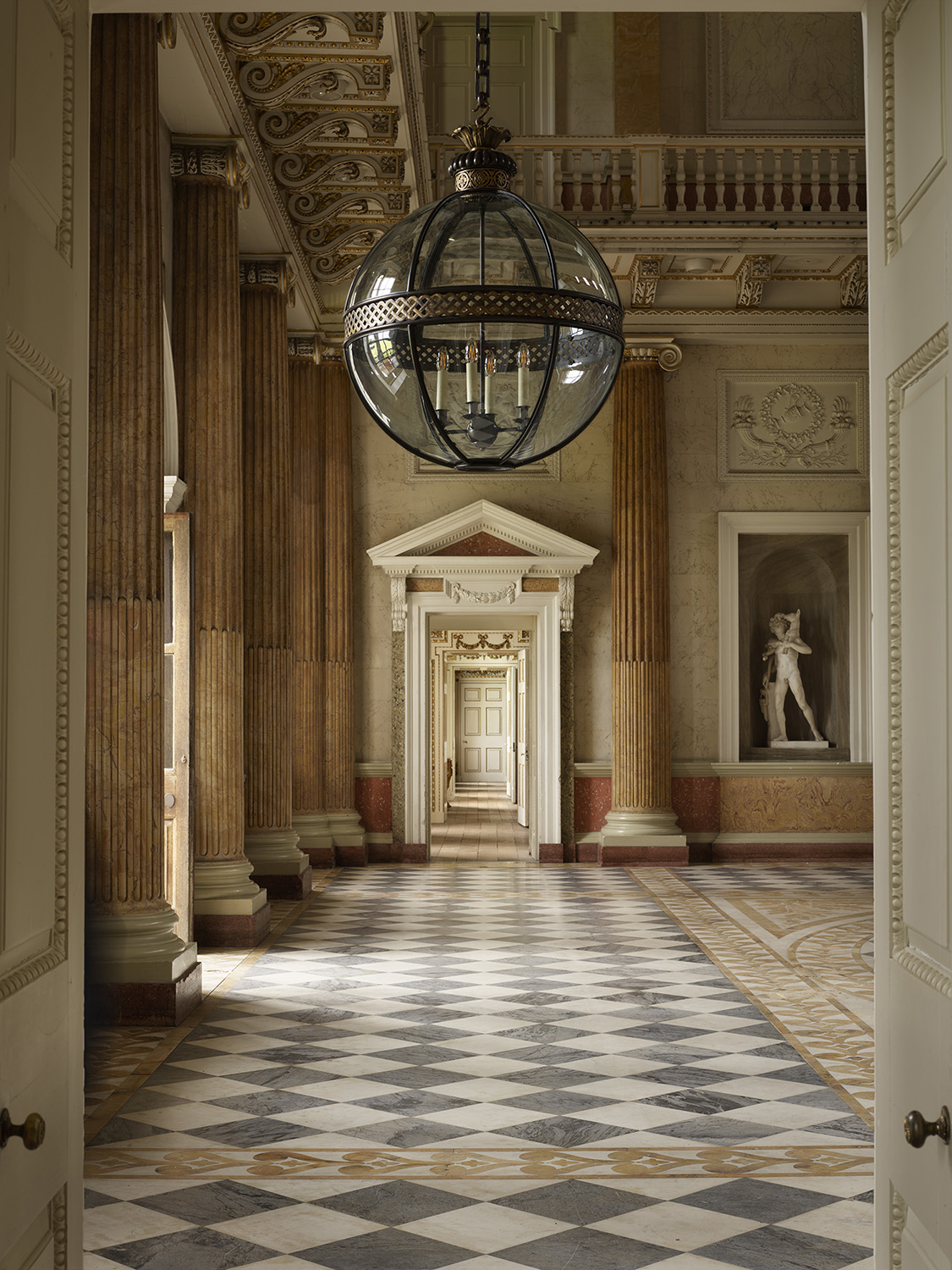 It wasn't long before Will's fascination grew further. As luck would have it, he made a friend at school whose father was a runner—someone who searched auctions and markets for pieces to buy and run to antique dealers. "He was the first person to teach me that it was more than an aesthetic passion," Will notes. "That it could be a way of life, and one could actually buy, sell, own, and earn a living surrounded by beautiful things." Soon after their introduction, the three of them started going on the road together, buying and restoring pieces, then loading them back up in the car to sell someplace else.
Close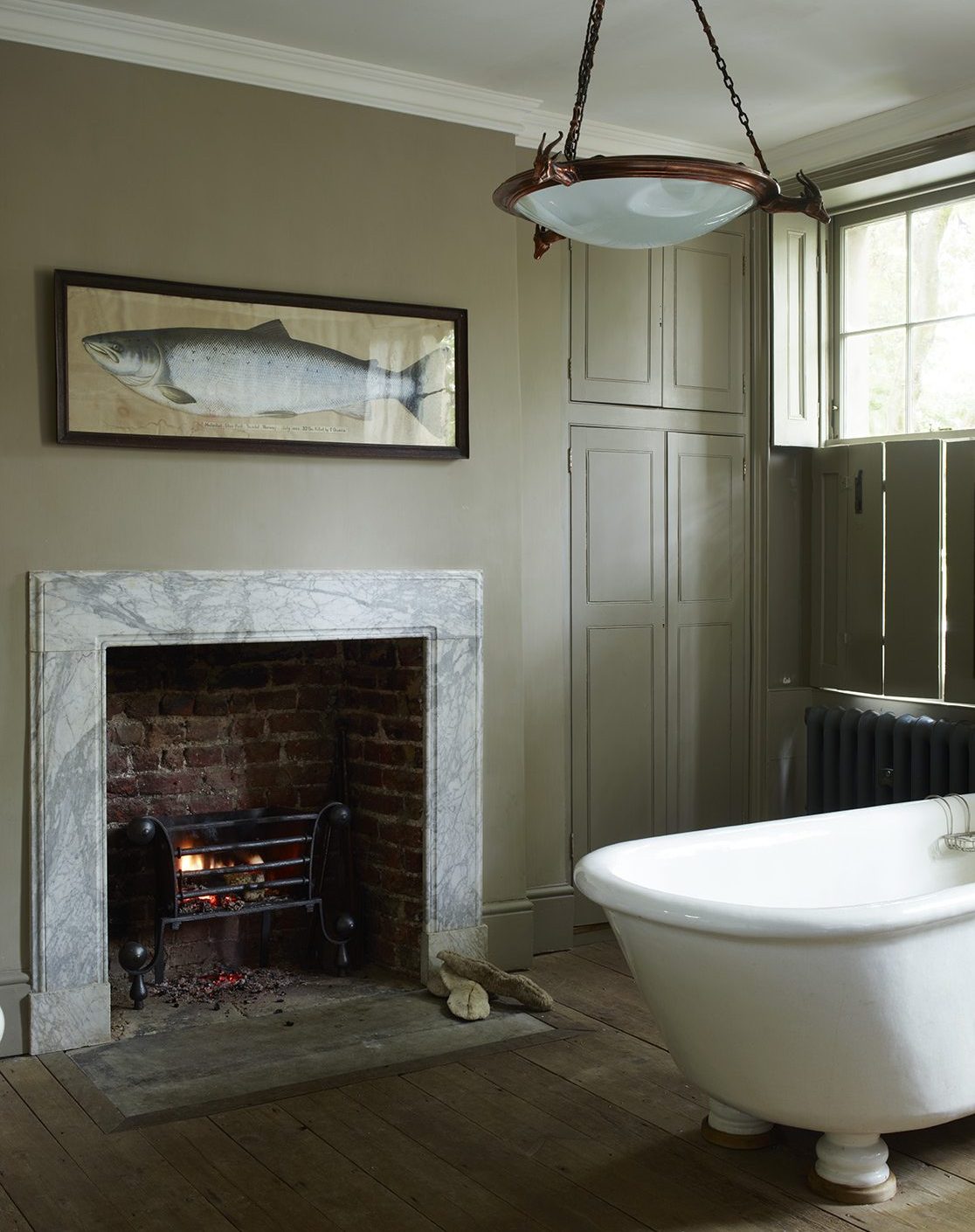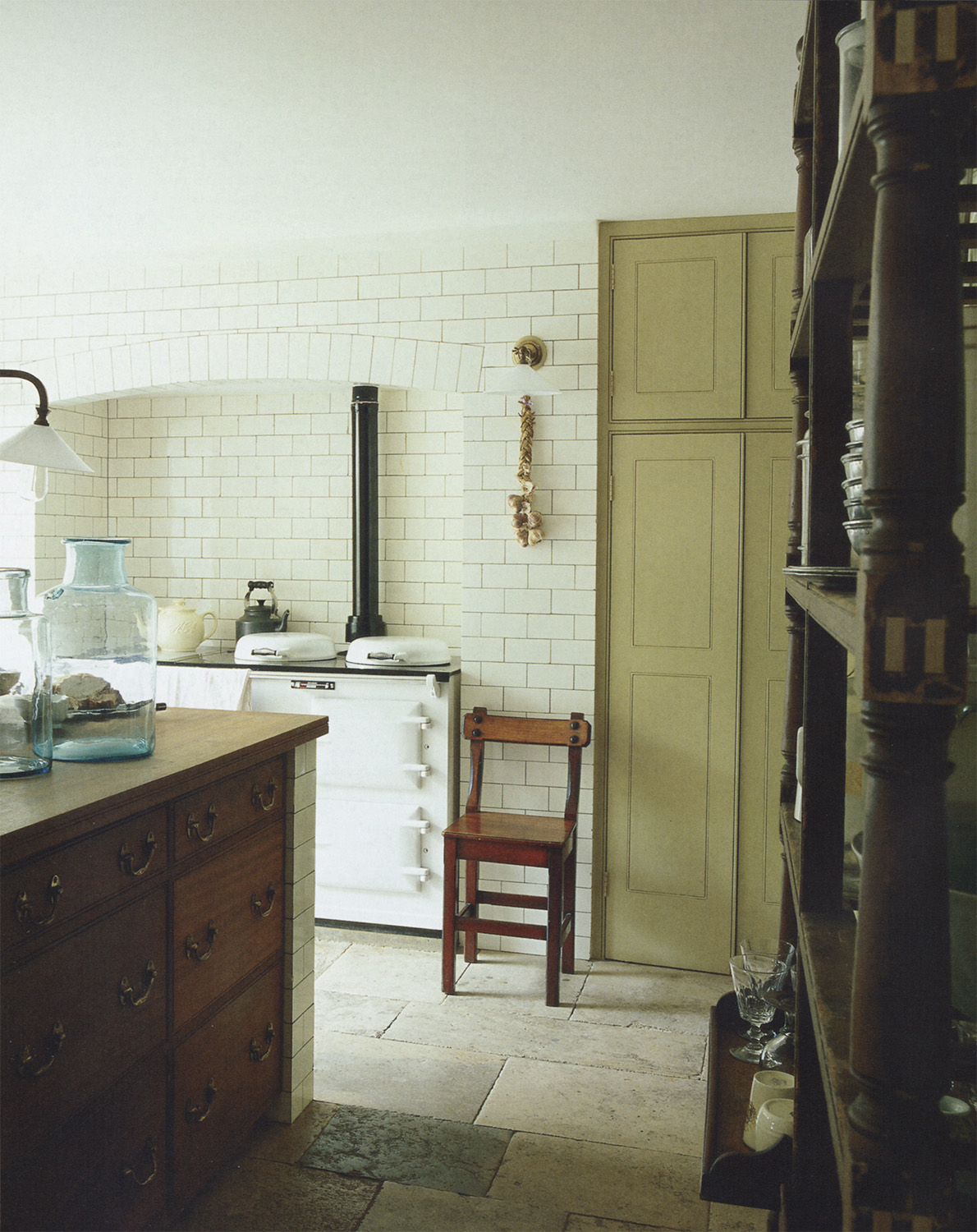 A few years later, Will landed a job at Christie's, an esteemed English auction house, and embarked on what he describes as a catastrophic stint at university. When he left campus, he decided to return to his roots and apply for a truck-driving position at a 24-hour antique market in Bermondsey. The allure was that he'd be allowed a small space to buy and sell pieces on his own and experience the trade firsthand. "It was an amazing sort of incubator for me," Will recalls. "It was where I grew to truly understand the auction world and build a business of my own." With newfound knowledge, Will left Bermondsey, bought a van, and became a runner himself. That's, effectively, when Jamb started.
Close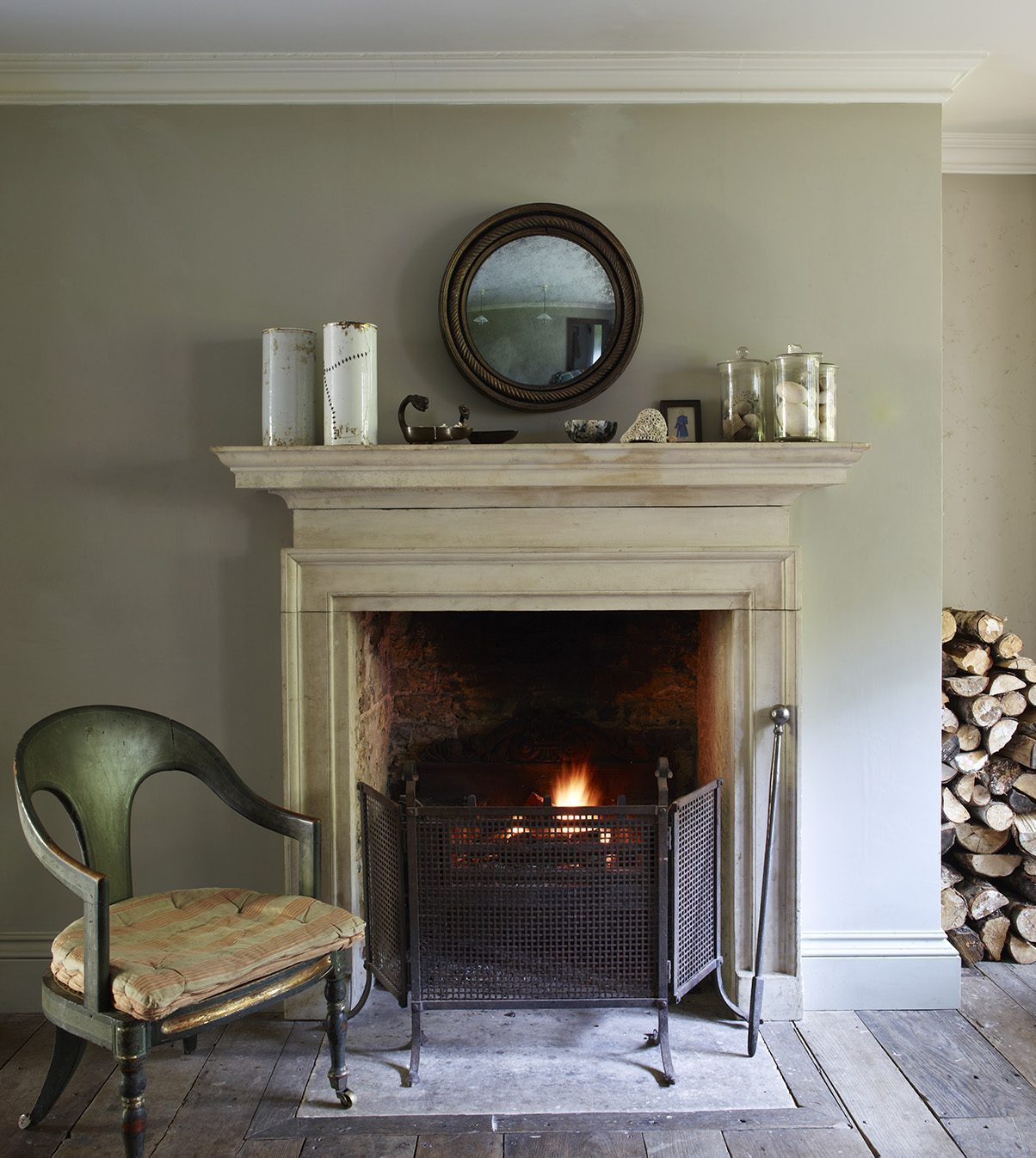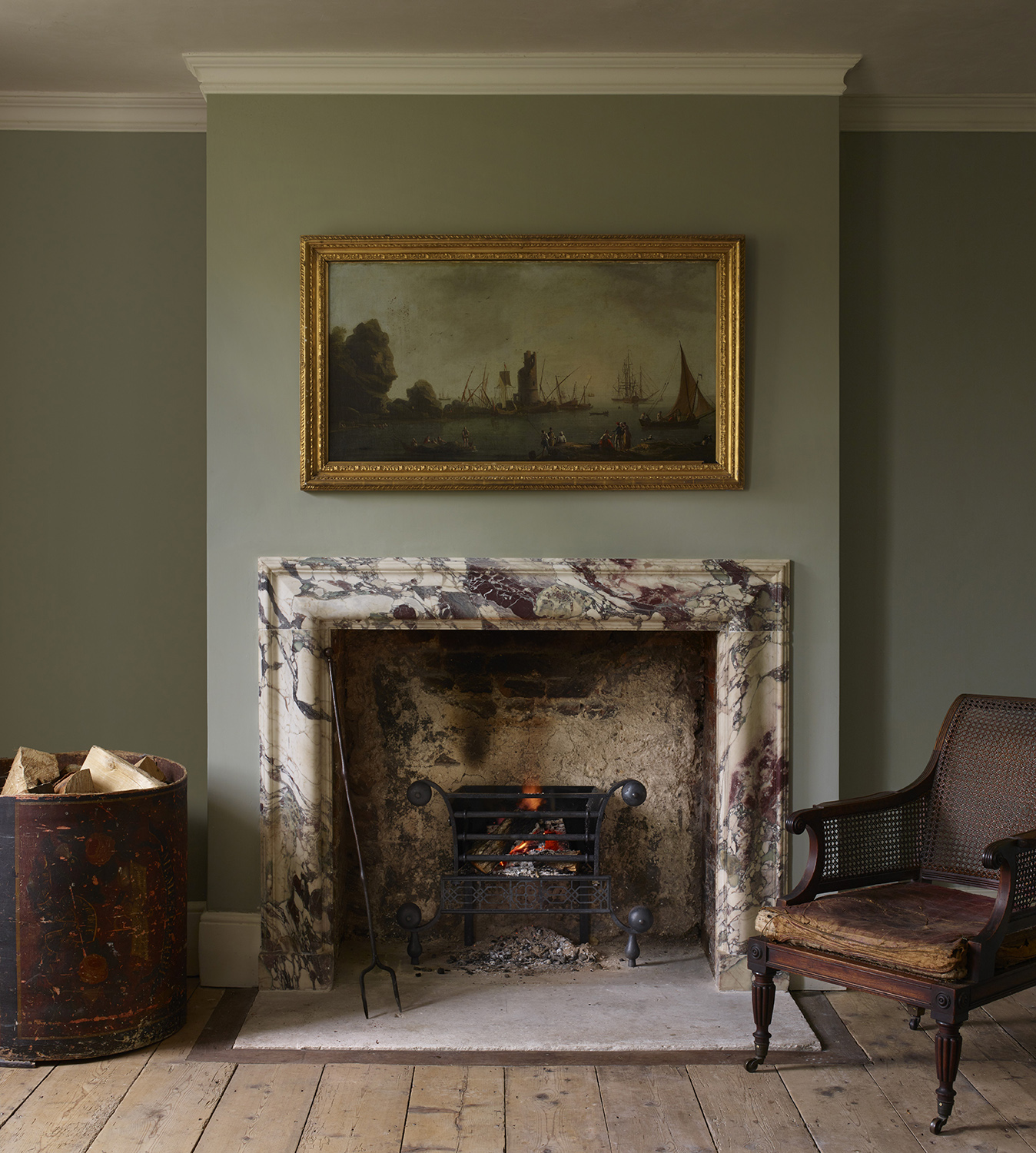 As Will spent more time traveling, he realized how ephemeral it all was—finding something incredible that you'll own once in your lifetime and can never replace. So he decided to create copies of items he'd acquired, but do so in a way that honored their original materials and techniques. "I wanted to do something that was sort of unparalleled in terms of quality, without compromise," Will explains. "The goal was for these items to sit seamlessly with antiques and blend in with the authentic fabric of their buildings."
It was around that time when Will met Charlotte. She had been working at Bennison Fabrics in New York but had previous auction-house experience. Though Charlotte admits that her love of antiques didn't run quite as deep as Will's, she had an appreciation for rarity and an affection for textile arts. After their initial meeting, Charlotte agreed to join Jamb at their first business space in London. "I really just needed a job when I came back from New York," Charlotte recounts with a chuckle. "I didn't know what I was getting into until I turned up on my first day."
Close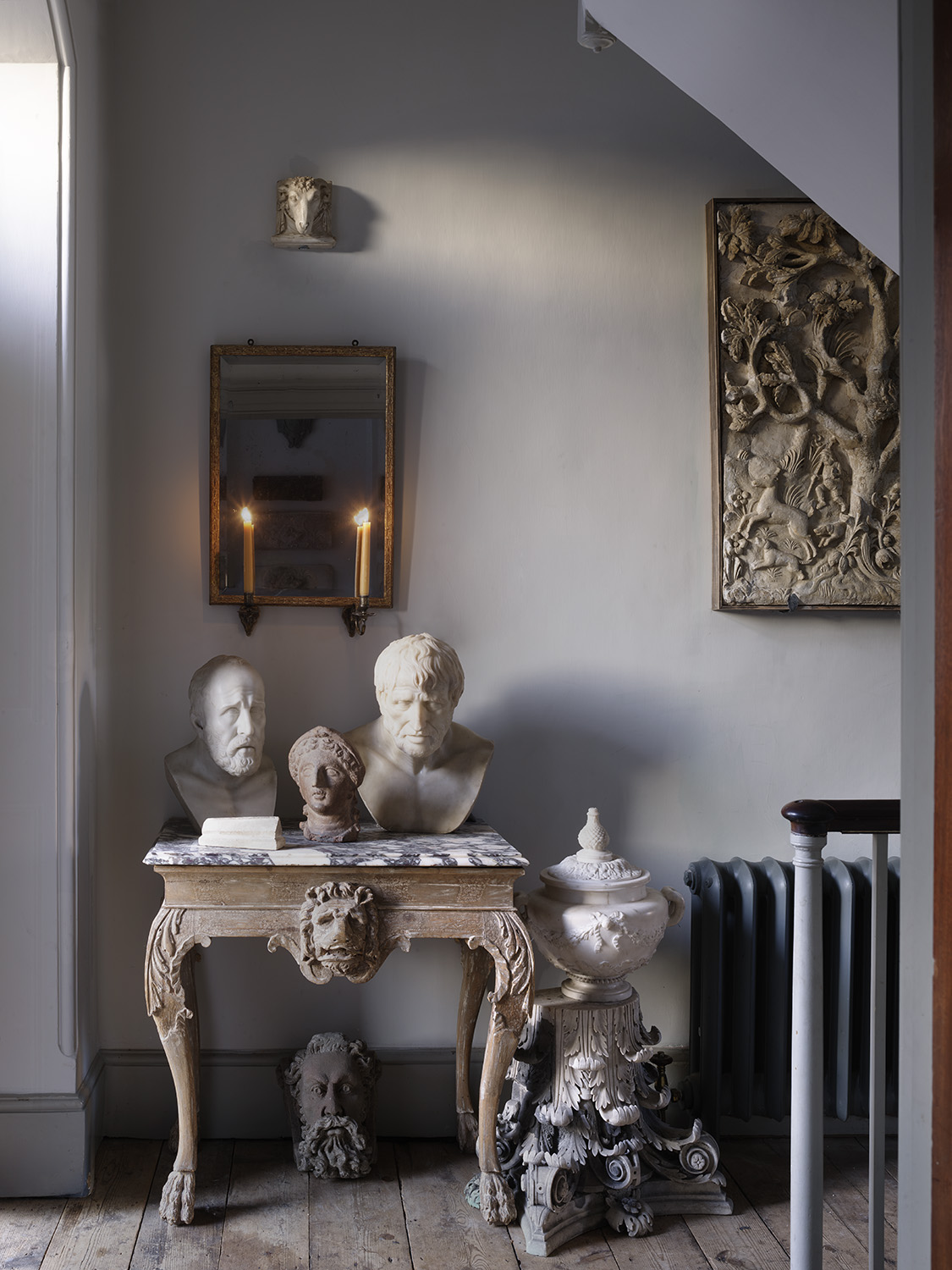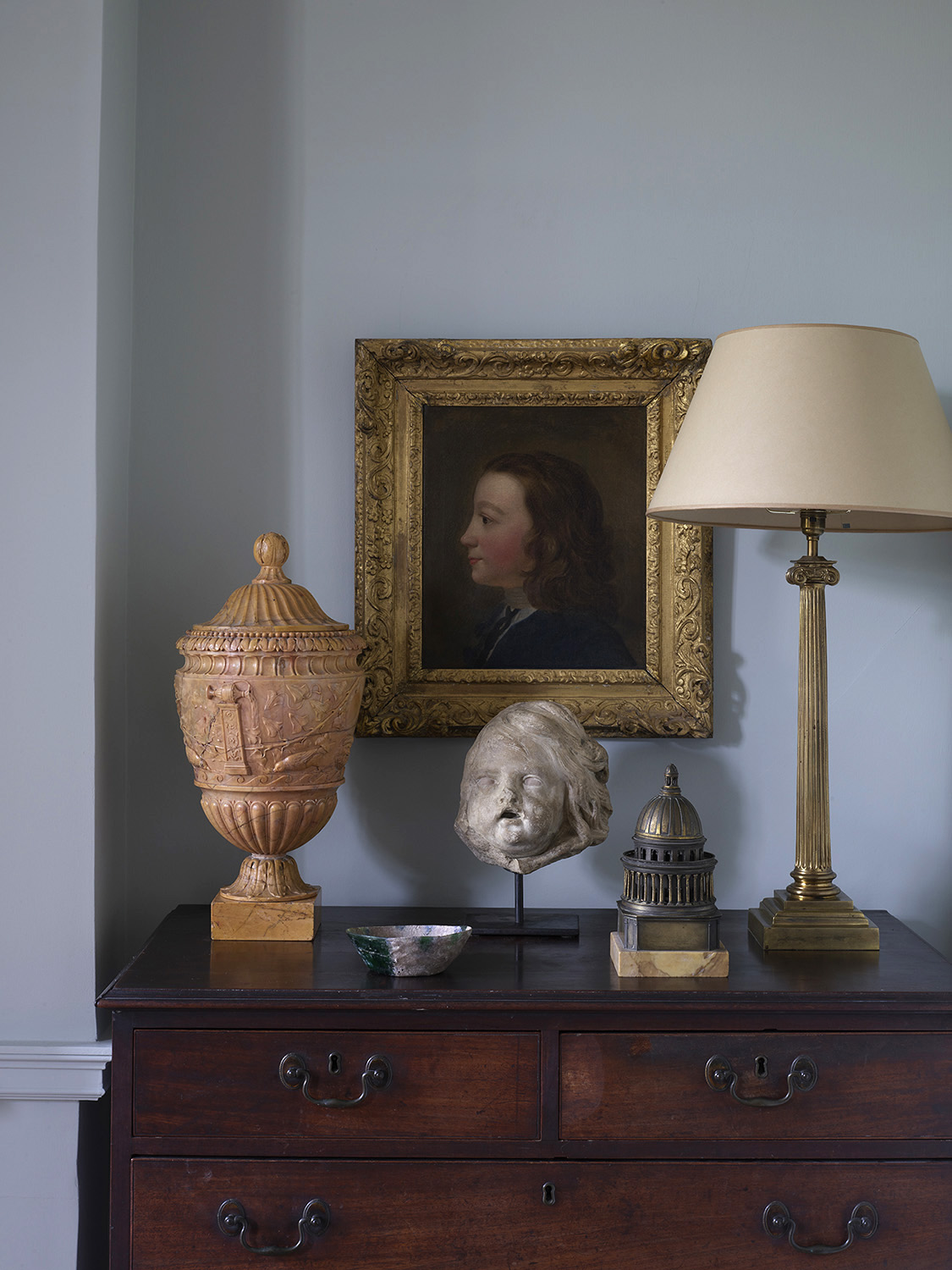 When Charlotte joined the budding venture, Will had been gathering antiques for a couple of years and was just starting on the reproduction line. "I remember standing in the middle of the room—among all these antiques with no desk, no computer—thinking, 'Well, I have to pay rent,'" Charlotte says candidly. From that moment, she made it her personal mission to systematize the chaos. And for that, Will is still grateful. "I think she could see how hopeless and inept we were at running it all, and that somebody needed to sort it out," he notes in a matter-of-fact tone. Charlotte soon took over both the organizational and marketing sides of the business and became integral to the visual identity of the brand thereafter. "The photography and catalogs were so exciting to me that I decided to stick with it. Then we ended up being together anyway, so I couldn't get out of it," Charlotte quips.
Close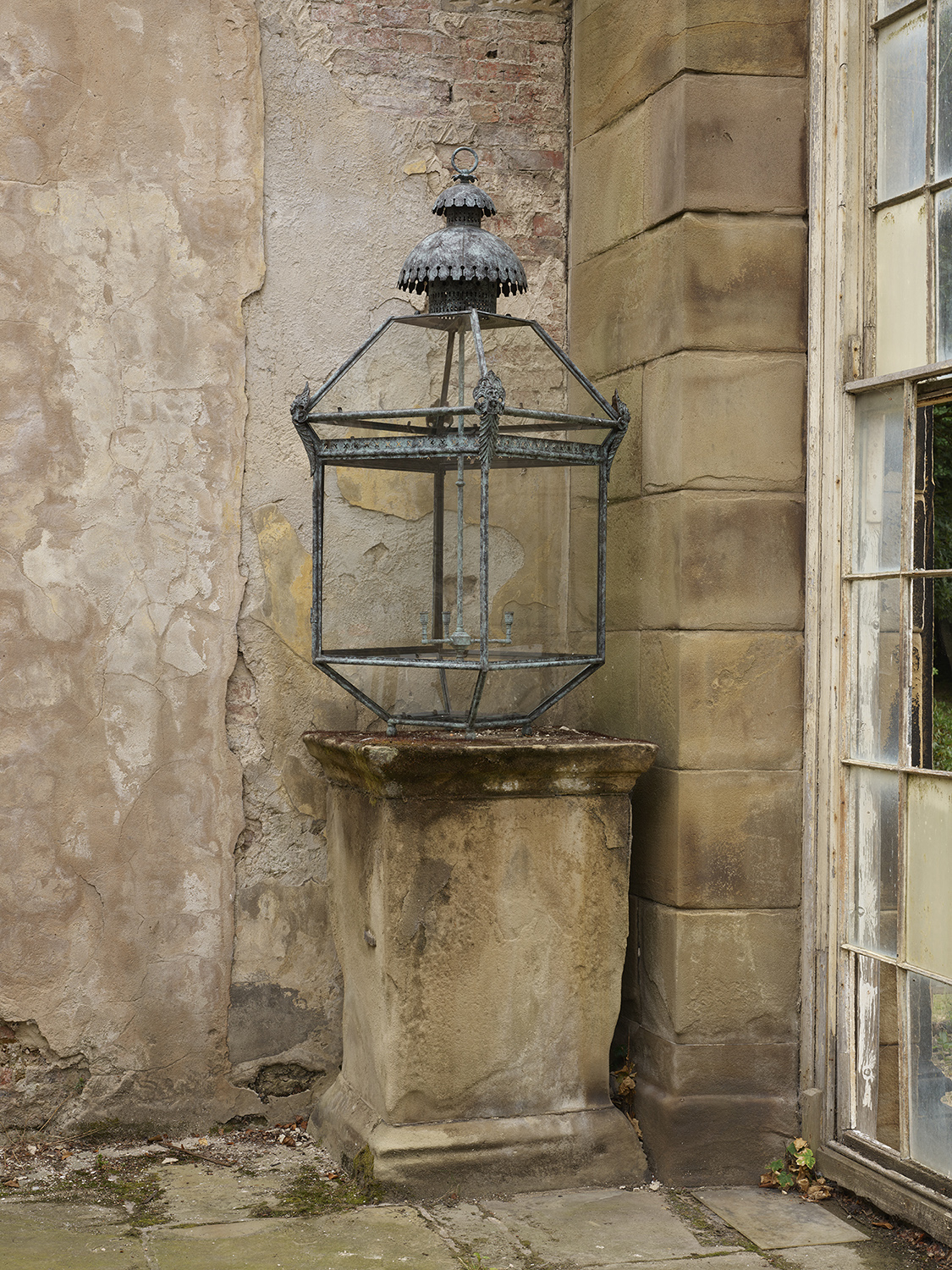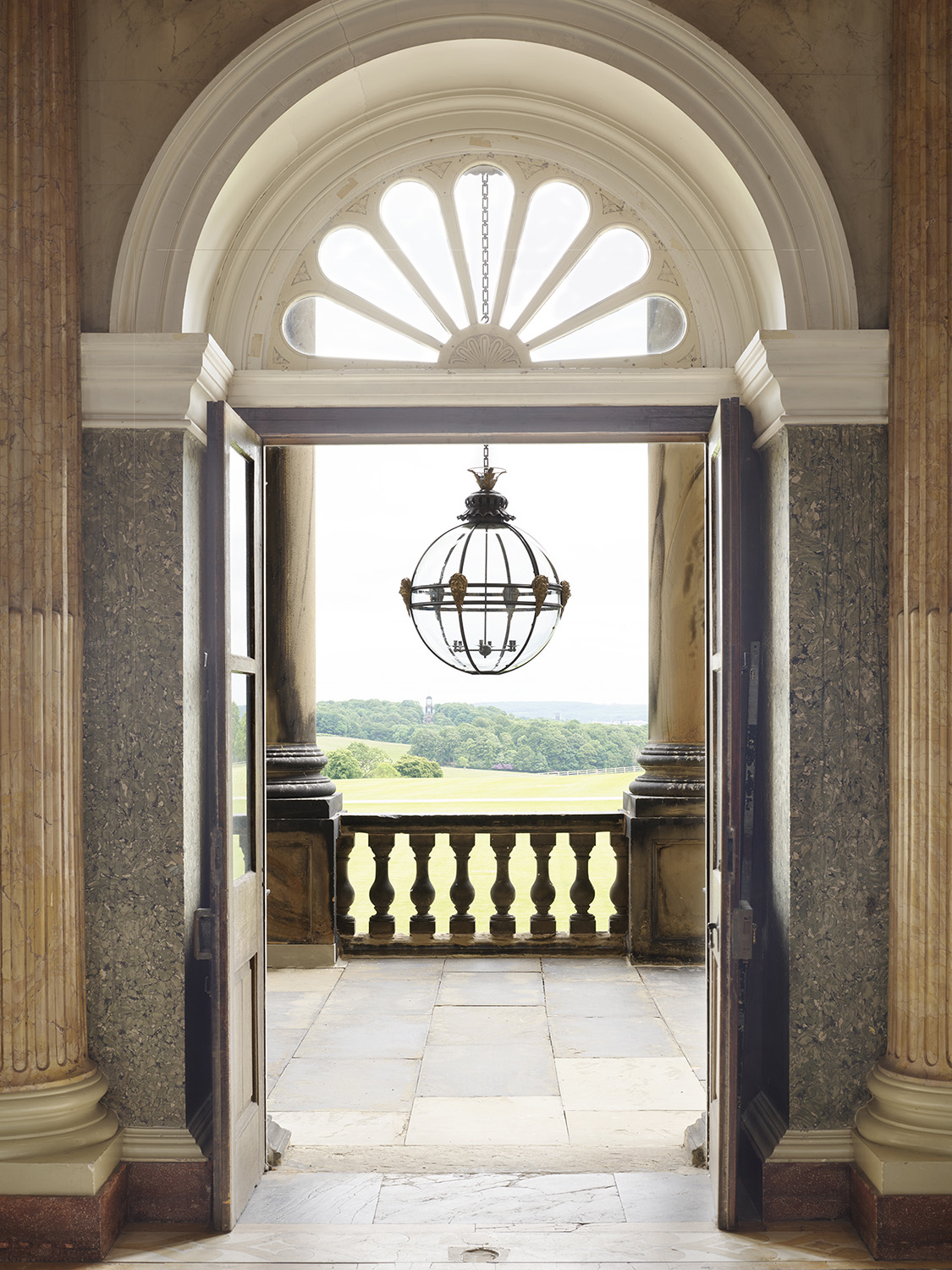 Will is the first to admit that he—like most antique dealers—is somewhat compulsive and chaotic by nature. "Having been a runner, I'd owned things for years, but only in a sort of individual context," he explains. "It wasn't until we had a premises and Charlotte joined that we were able to see things holistically and understand that there was something tangible that linked the objects together." Charlotte was the visionary, in this sense—she saw the method to Will's madness. "She came in and saw the heart and the soul of the business clearly," Will adds. "She knew how to present it to the outside world in a way that was not just sensical to me and my twisted mind, but to a wider audience of individuals."
Today, the couple describes themselves as aesthetic kindred spirits. Charlotte still manages all things visual and knows exactly how a piece will look through a lens or live in space, and Will remains the inquisitory collector behind it all. "It's like we're the left and right hand, so to speak," says Will. "It just works."
Close
After building a reputation with the world's leading architects and designers, Jamb is now synonymous with the English Country House style—both in their antiques and reproductions. But there's something exciting stirring beneath the surface as the company approaches its 21st anniversary: a notable shift in the zeitgeist. "We're experiencing an extraordinary moment in many ways," Will offers. "There's a renaissance happening in the antique world, a renewed interest in the past for the first time in many years." This not only marks an auspicious time for the business and the launch of their Grand Collection, but a clear culmination of Will and Charlotte's work. "We've always believed that one of the loveliest things you can do is look to the past and see what can apply to the present," Charlotte notes. "Reimagining things in this way, placing artifacts in new environments—it's what we love to do." The fact that the antique world is relevant again, in part to their efforts, is the greatest payoff either could have ever imagined.