Boutique Hotel located in San Sebastián, in the Northern coast of Spain.
Openhouse undertook the interior design of the house preserving its historic appearance and value. We gave it a contemporary touch with a Parisian accent that transformed it into an elegant and cozy French Basque villa dressed with noble and natural materials such as terracotta, oak and black marble from Markina, a small town close to San Sebastian.
Our commitment to this project goes far from being just the styling. We are connected by heart to it, that is why we also built and defined the narrative under the name of this beautiful place to stay.
Close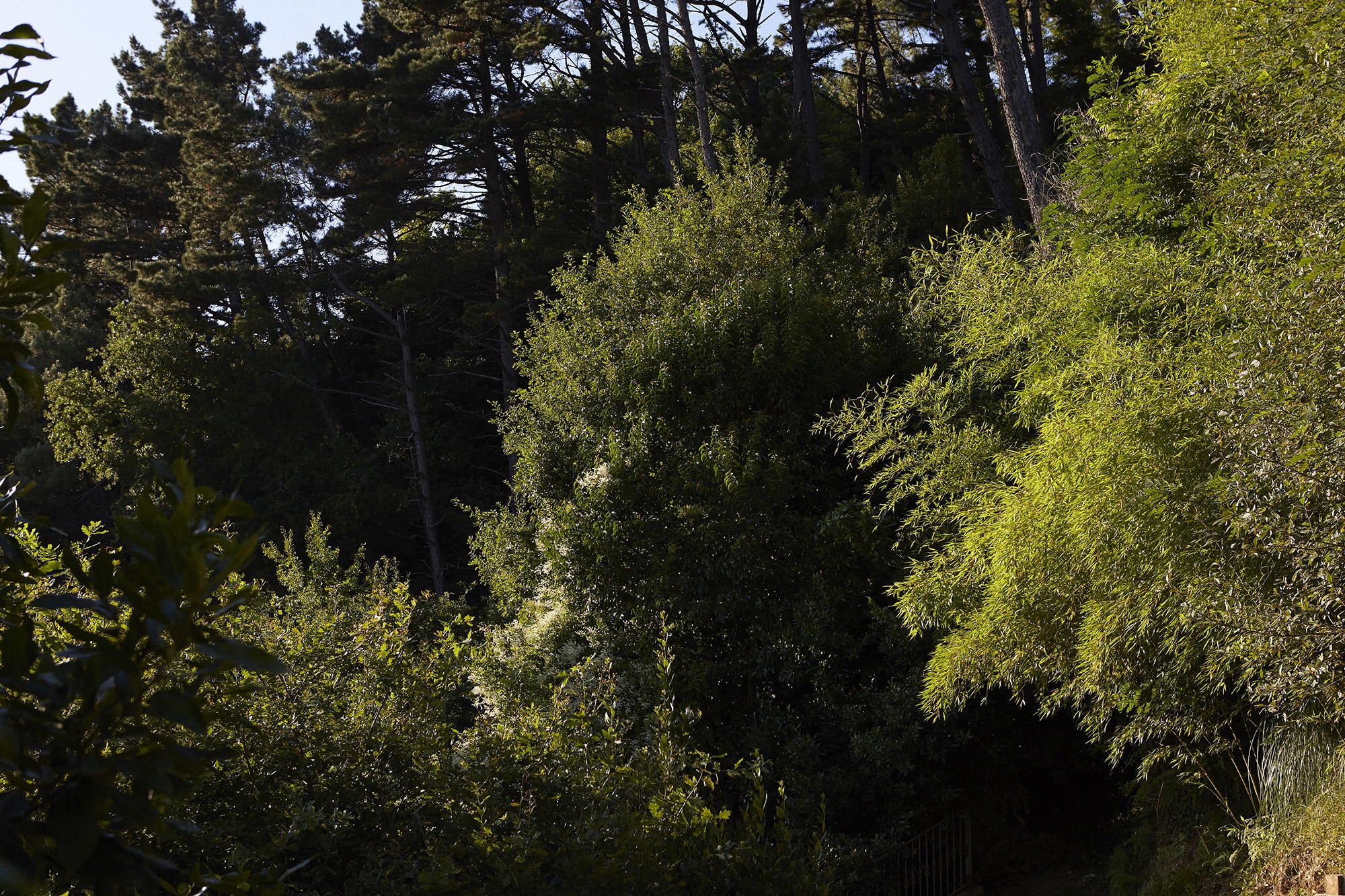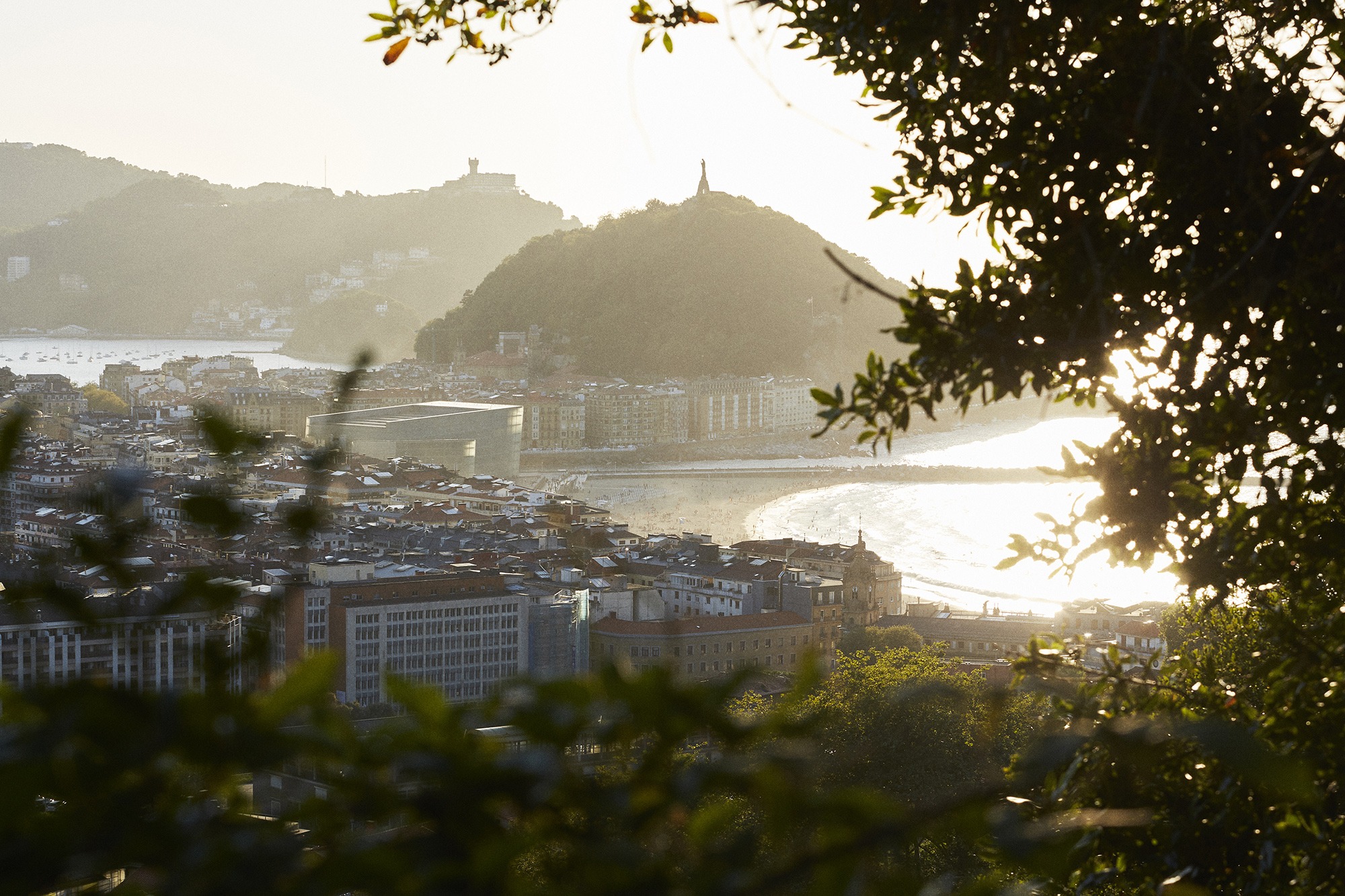 Close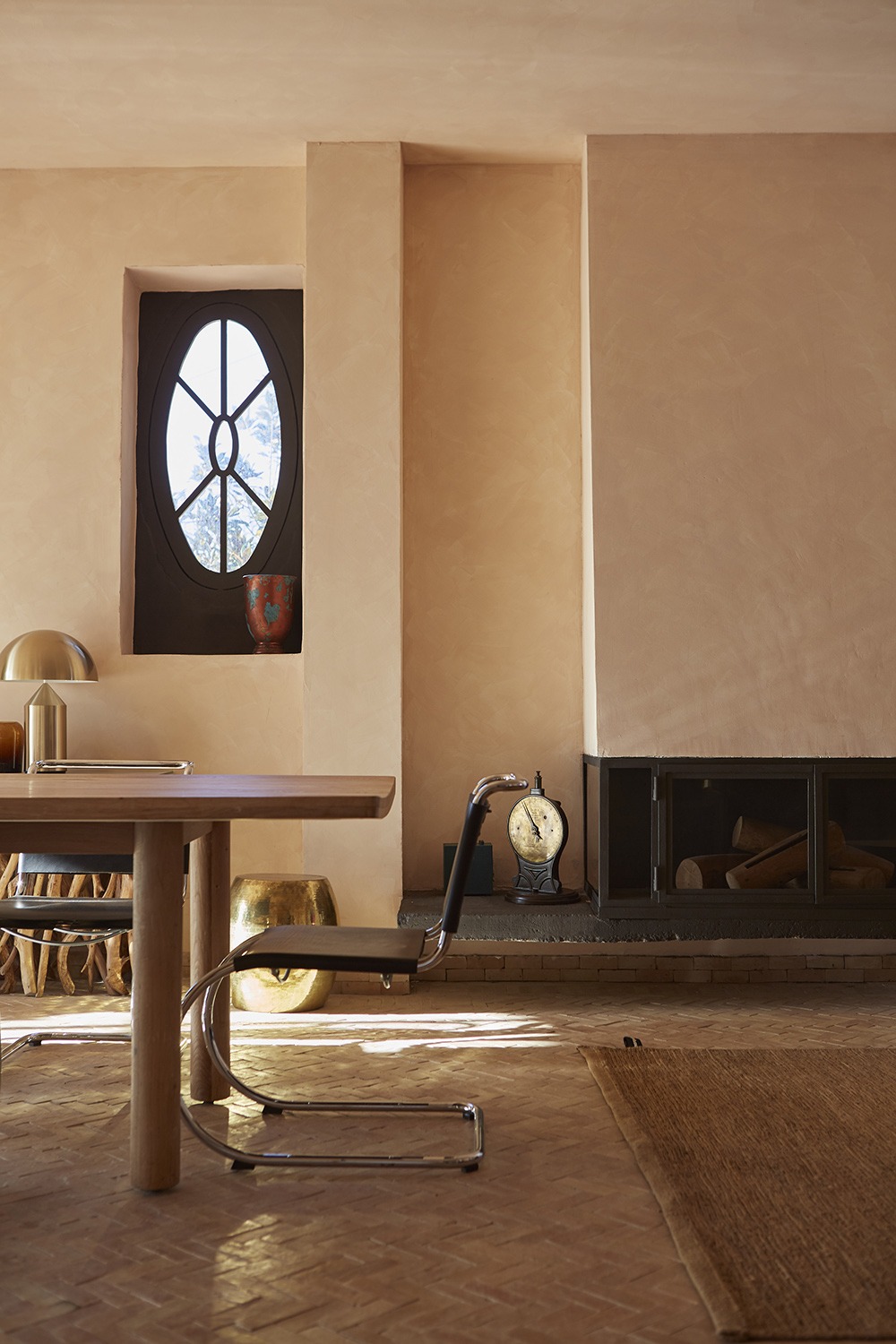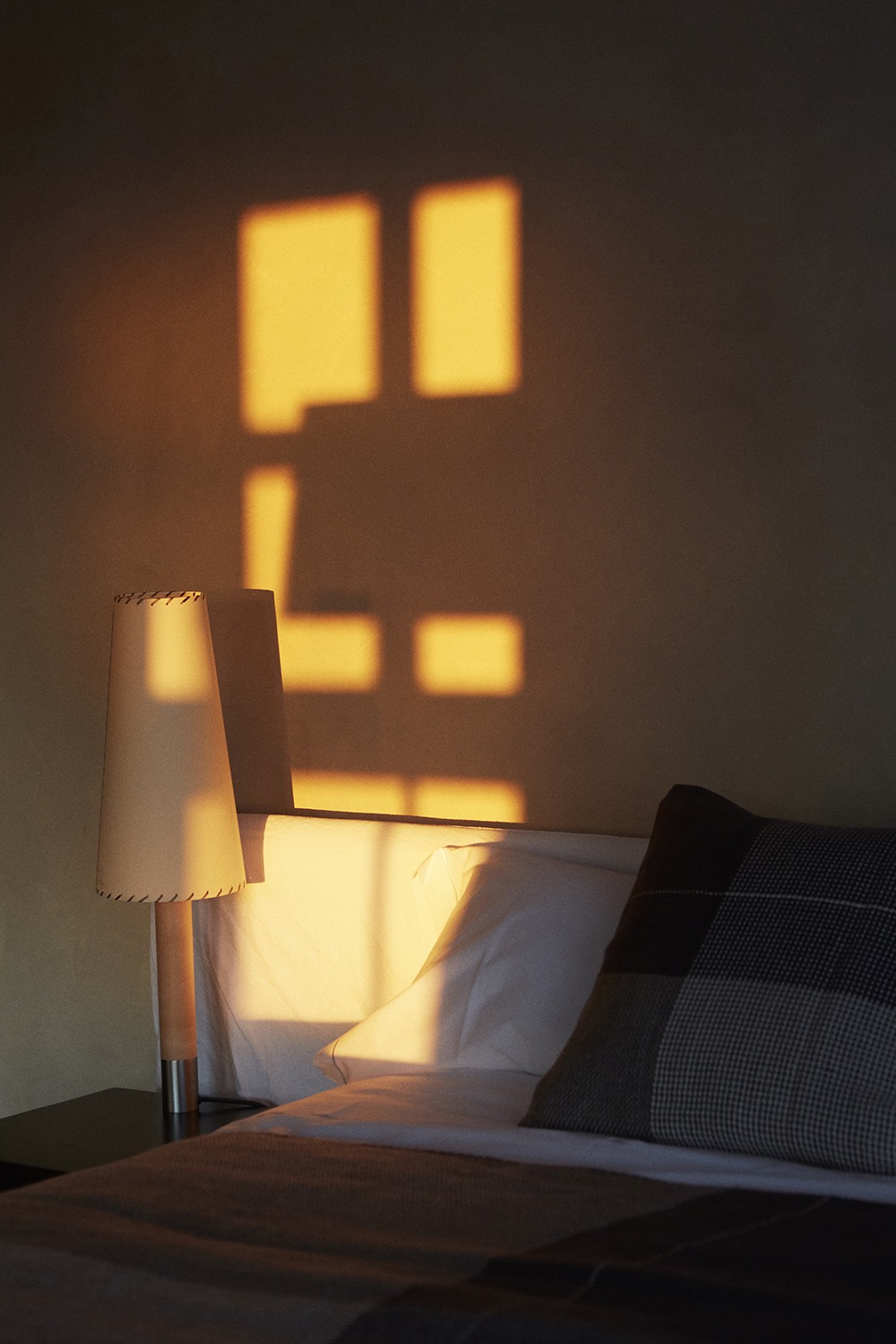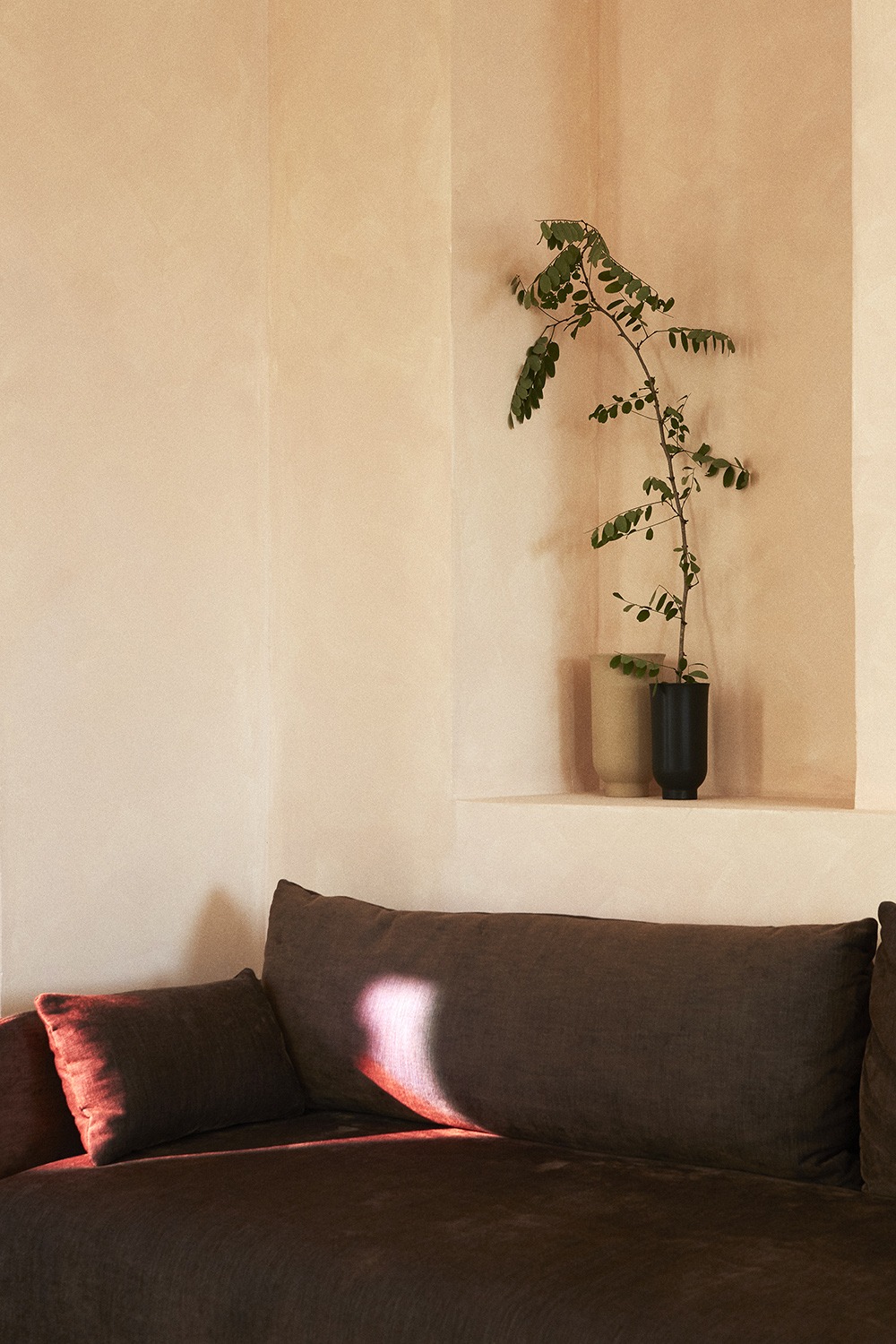 The name of this unique place, "Illuminated Mountain" in Basque, is an ode to the small mount where it is located, on top of Ulia hill.
Close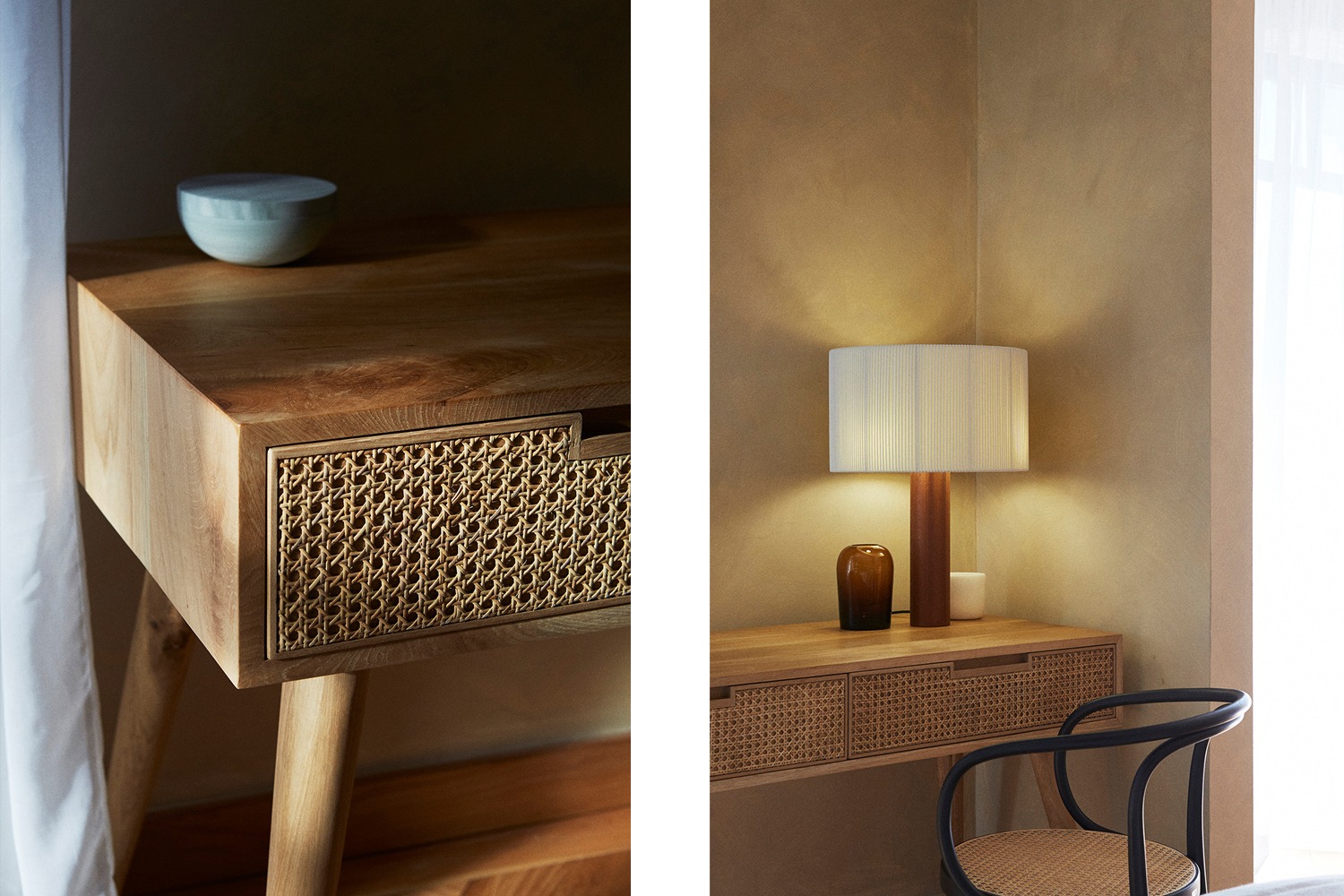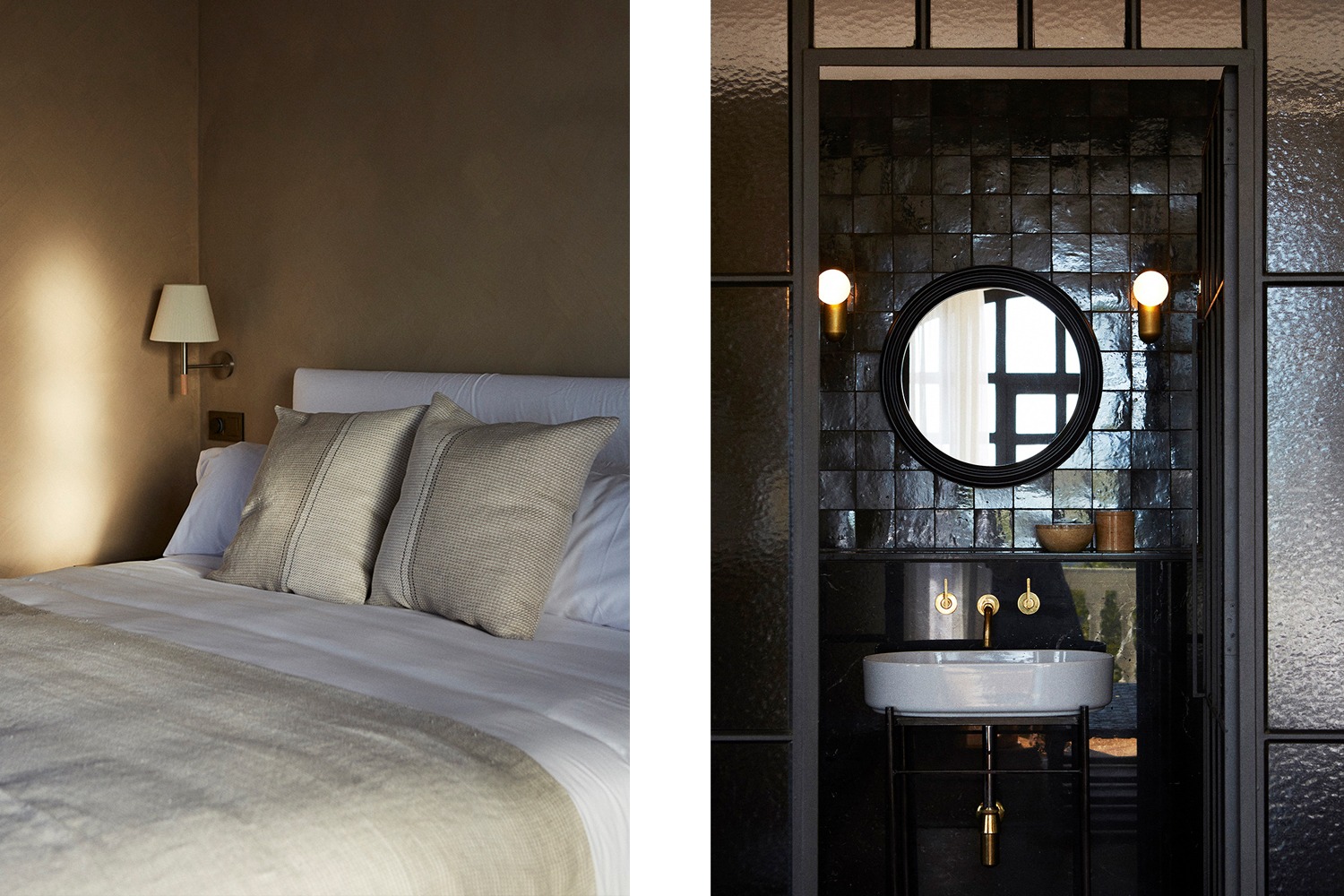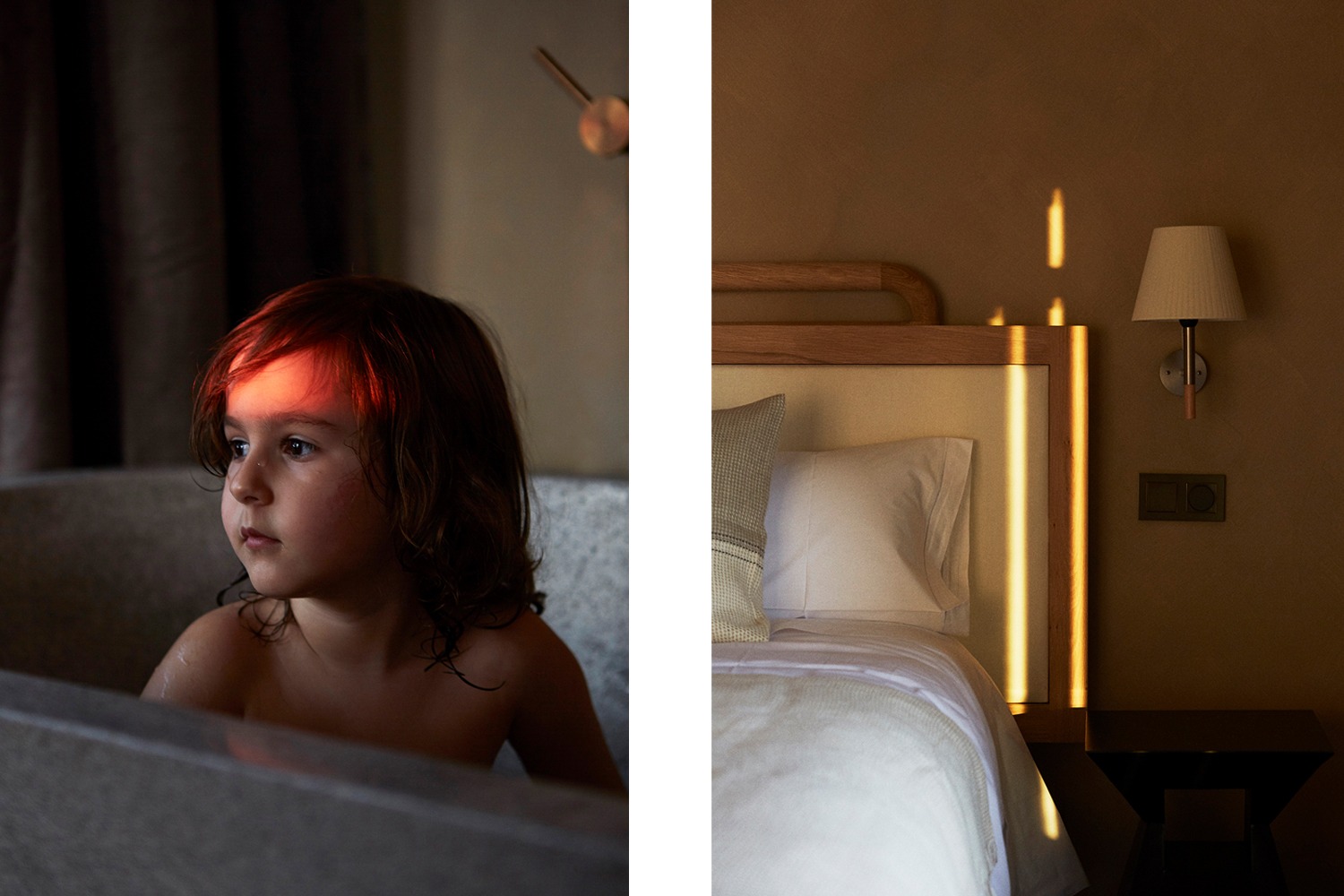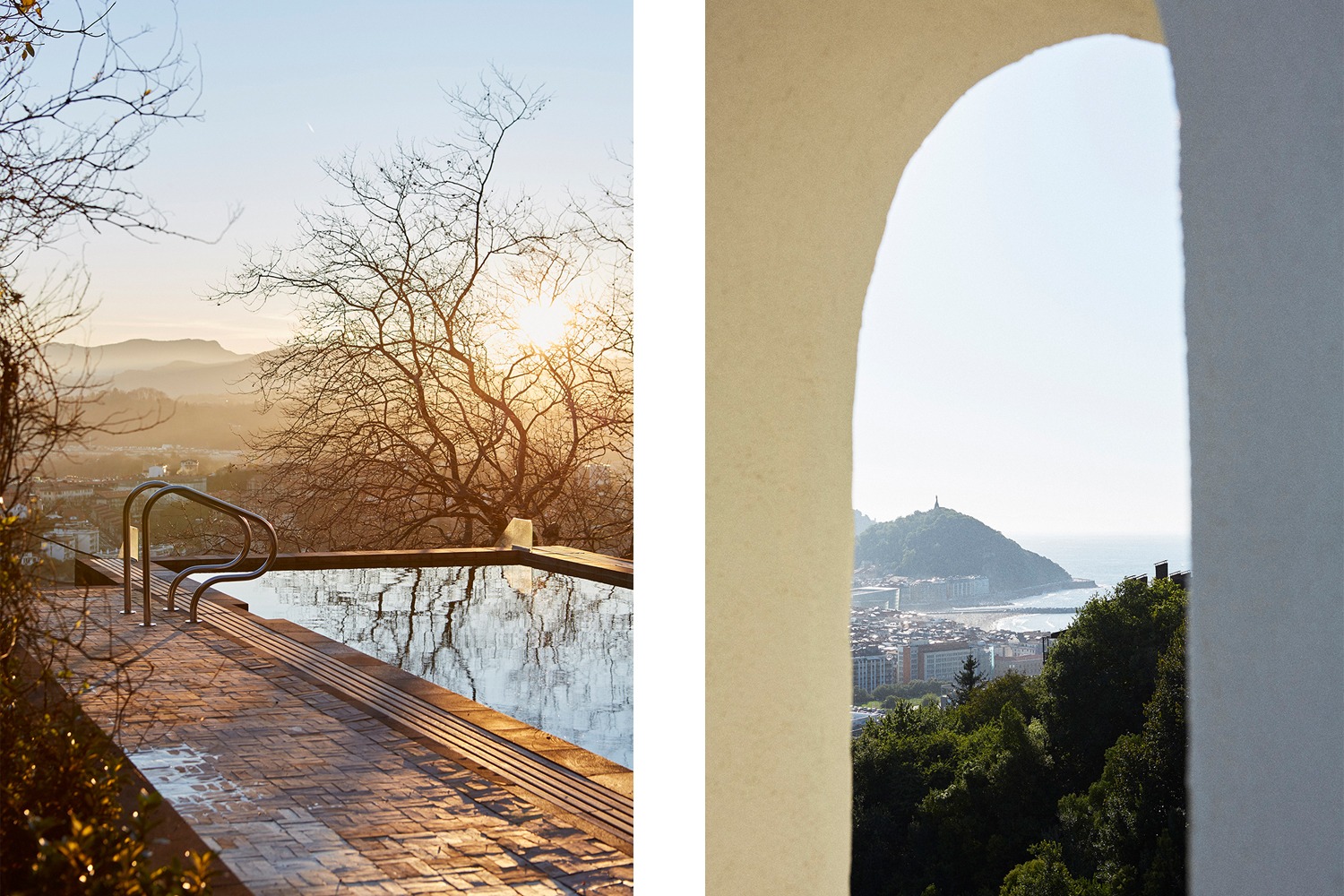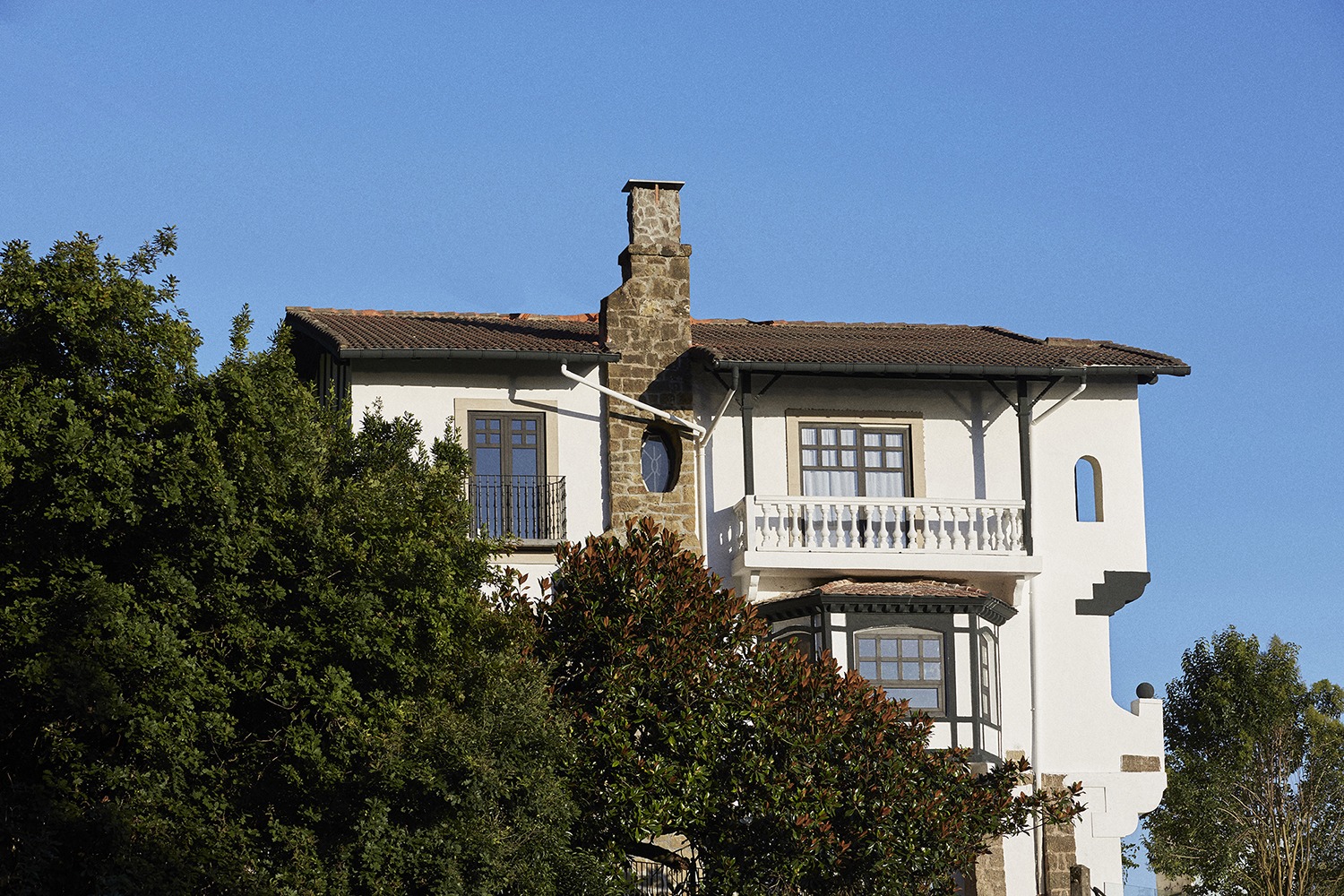 FROM A CLEAR HEIGHT
The water had gone cold and my fingertips were furrowed with tiny wrinkles. Even so, I lingered in the bathtub at the foot of the bed, gazing at the endless myriad of colours: orange, pink and blue hues that glanced the walls.
It had been an amazing day, visiting the exhibition by Vivian Maier at Tabakalera, San Telmo Museum, a stroll through Cristina Enea Park and pintxos (local bar snacks) in "Lo viejo", as the people of San Sebastian call the city's oldest quarter. San Sebastian had seduced me in multiple different ways since the day I arrived, from the small hexagons that pattern its pavements and the now iconic lampposts of La Zurriola bridge to La Concha seafront promenade. Its elegance struck me, even on rainy days when Eduardo Chillida's three sculptures, El Peine de los Vientos, dare to pit themselves against the roaring sea.
Close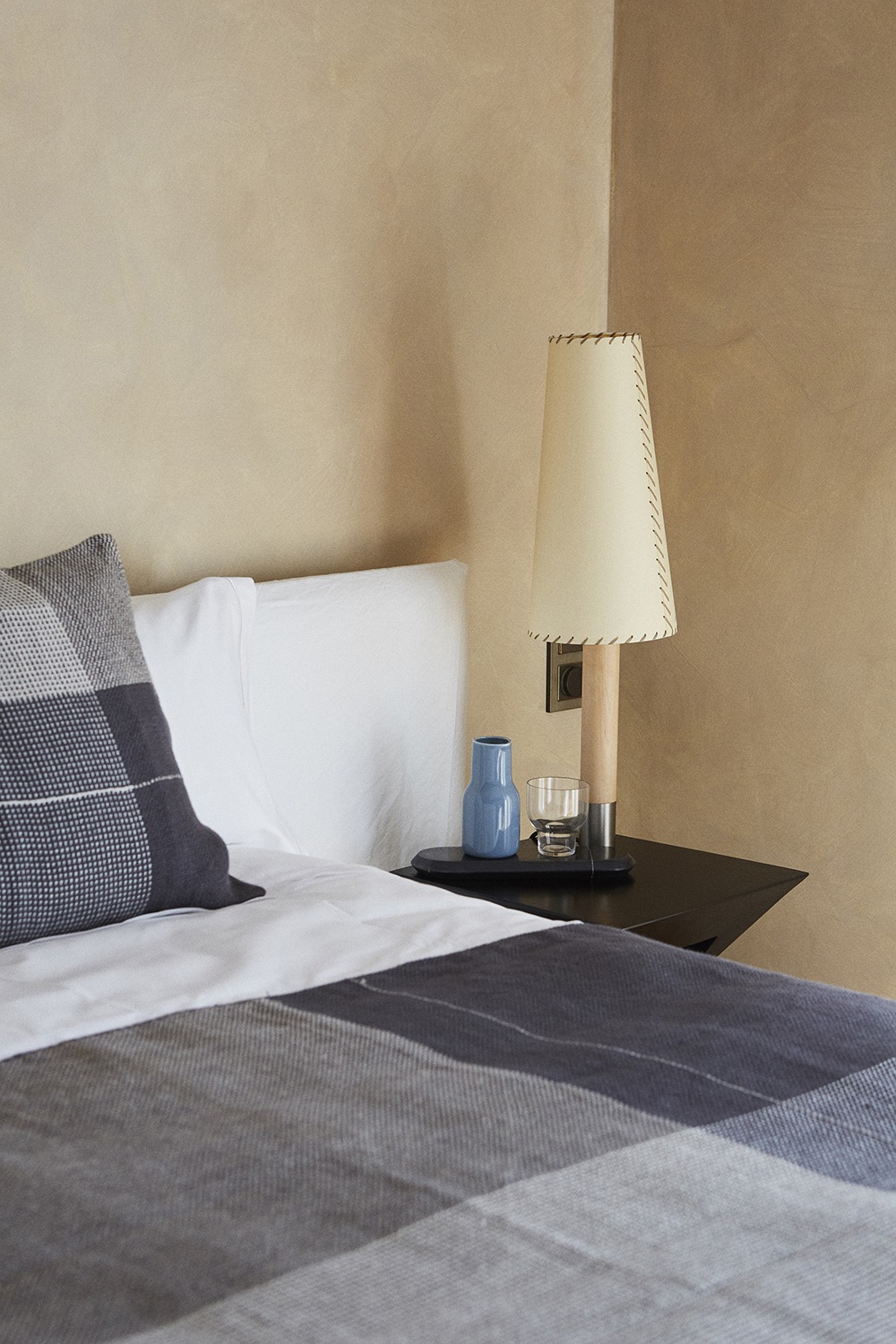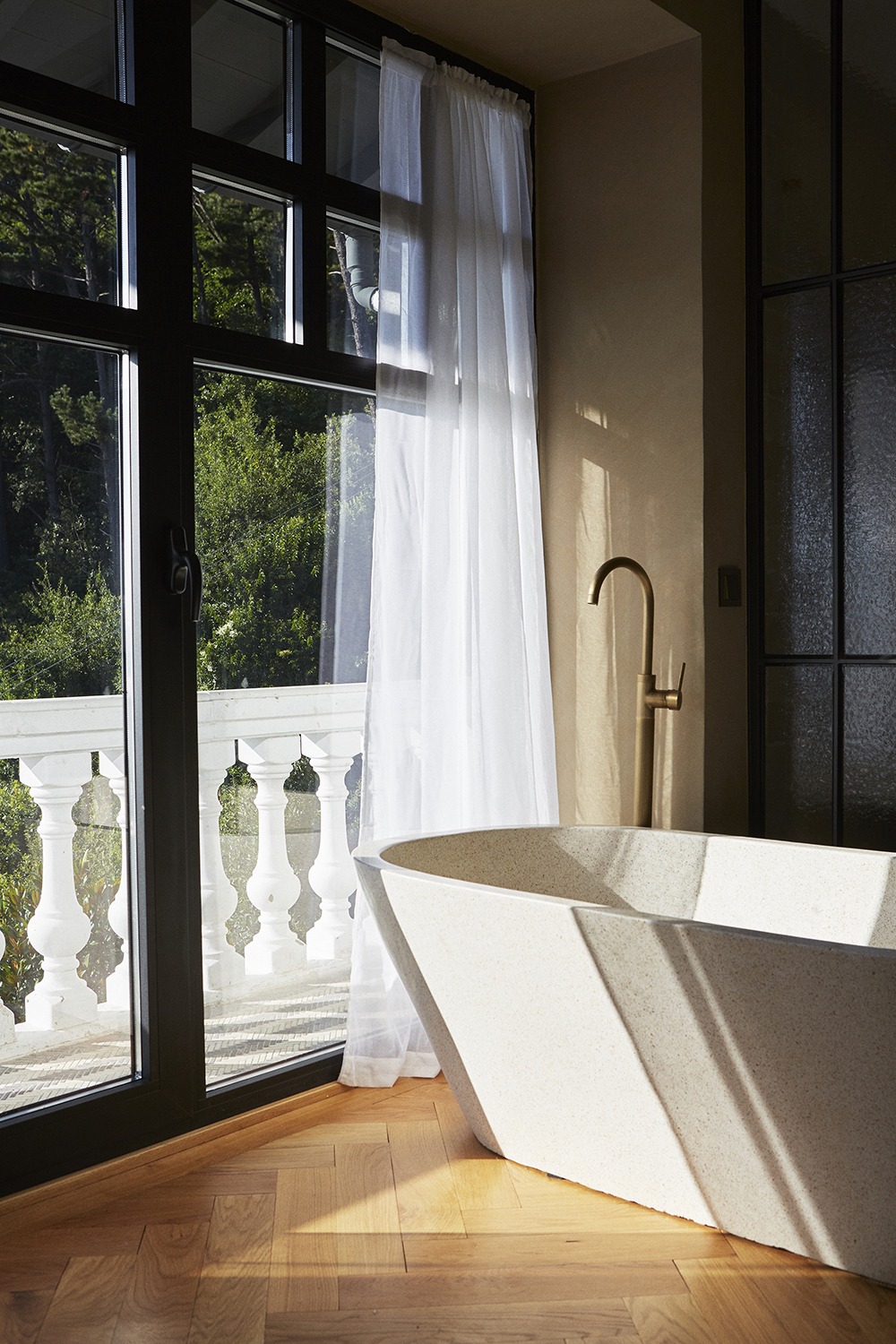 Mendi Argia, or "Illuminated Mountain" as its Basque name, conveys the many sensations aroused by this house on the hill. Dating back to the early 20th century, the villa, perched on the slopes of Mount Ulia offers one of a kind vantage point, with spectacular views of San Sebastian below. Created by Nikola and Gixon, two brothers from Guernica with a strong personal and cultural roots in the city, their desire is to offer more than just a home to their guests.
Close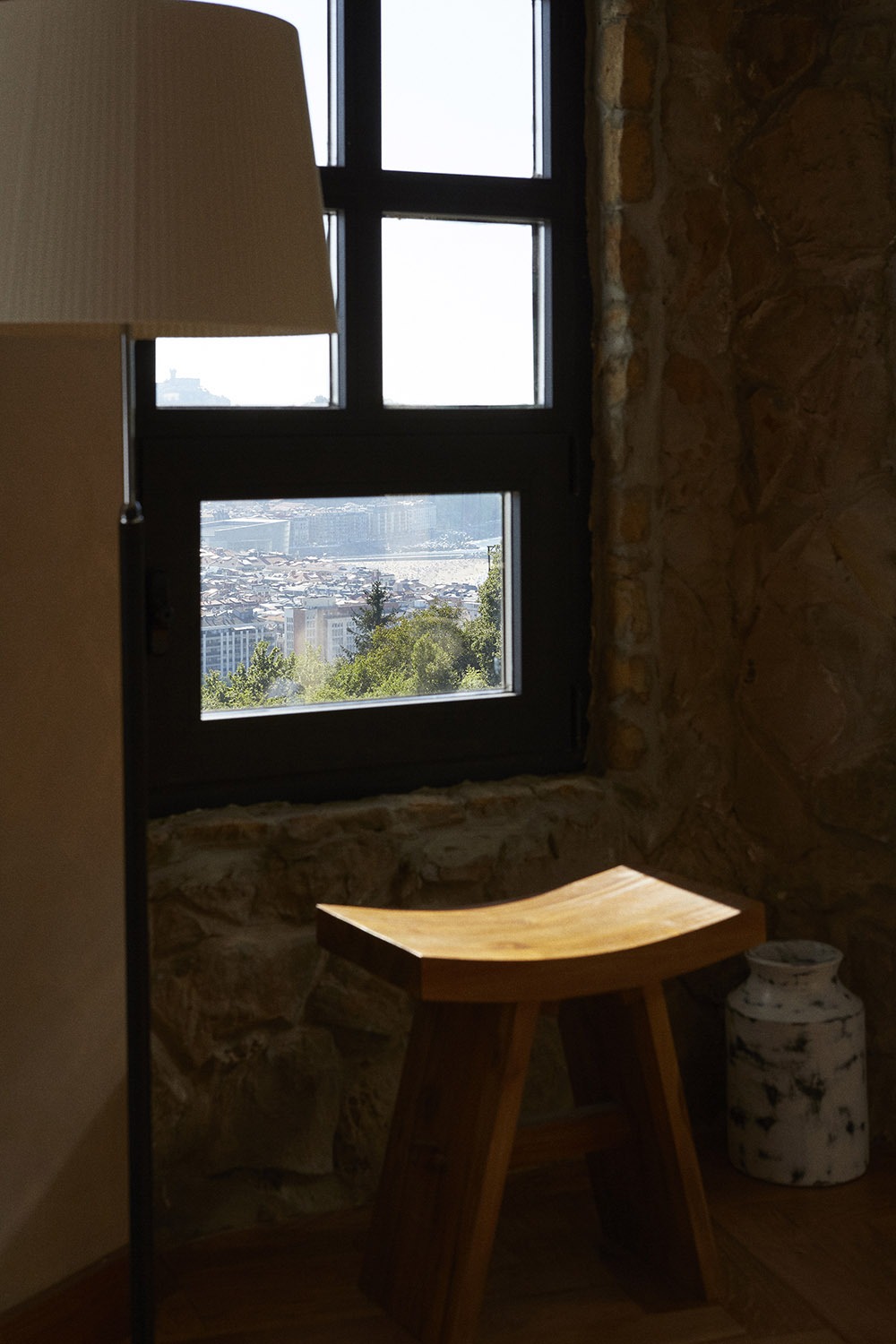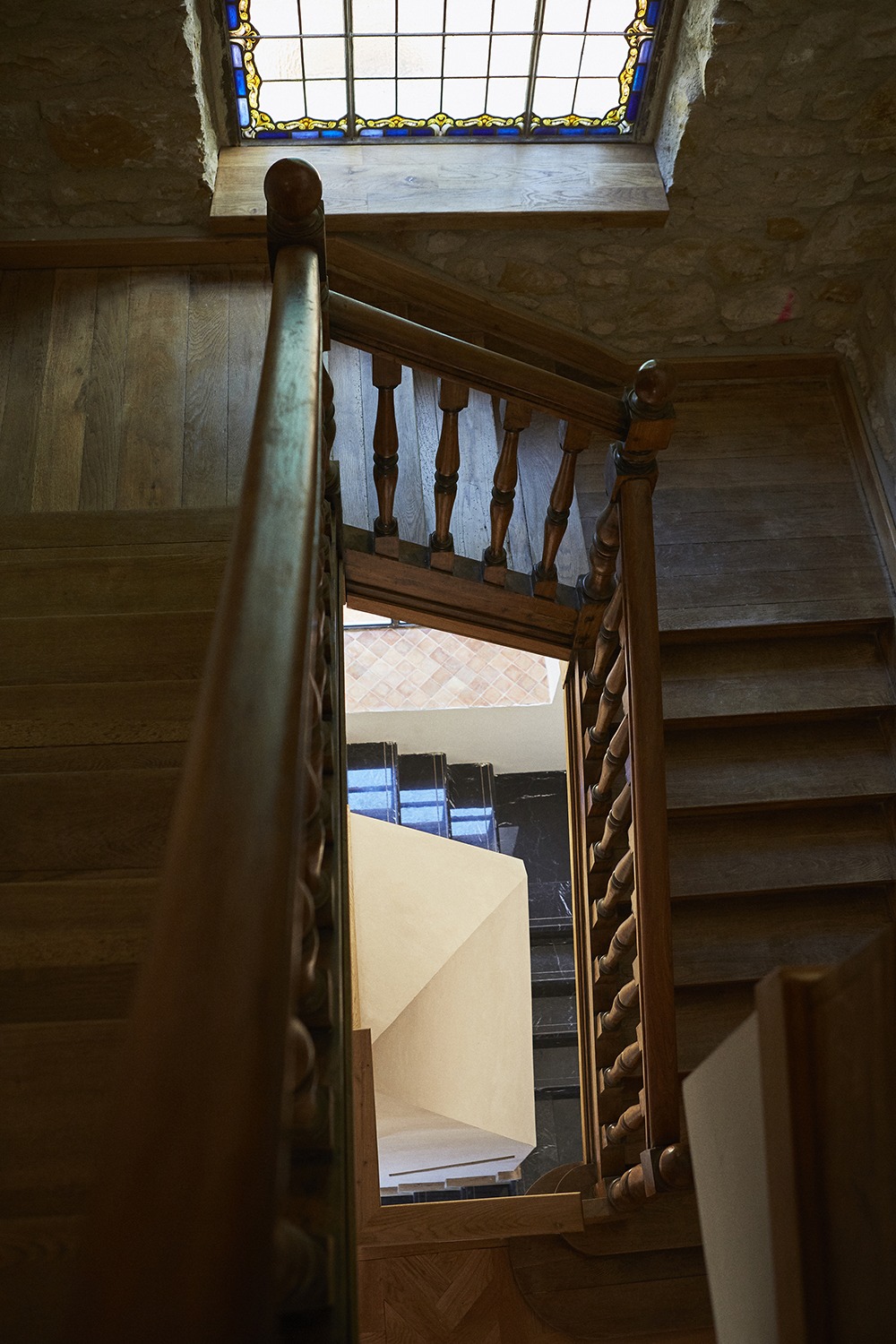 The house that had been left to ruin for many years has been brought back to life by Openhouse Studio. An old Basque pelota court lies hidden amid the branches of the garden; the old wooden staircase and ornate plaster mouldings have been beautifully restored. And throughout, a touch of the new gives a contemporary elegant ambience. Openhouse worked together with their brand partners, Thonet, Gervasoni, Menu, Expormim, Santa & Cole, FLOS, Oluce, Bauwerk Colour, Nanimarquina, Teixidors and Jab to create a peaceful escape.
In the living room, light filters in through a glass door, playing hide and seek with the round mirror that takes pride of place. "Big Round" art piece by Sabine Marcellis and Brit Van Nerven, welcomes visitors on their arrival, with a magical interplay of light, even when the sun's rays have not yet quite reached it.
Close
I lingered in the bathtub at the foot of the bed, gazing at the endless myriad of colours: orange, pink and blue hues that glanced the walls.
When I finally got out of the water, the last twilight echoes of the setting sun still refused to abandon us. The temperature was perfect and so there was no need for a towel. I donned my silk robe and went out onto the balcony. I couldn't bear to miss the last red glint of sunlight, the reflections on Kursaal Congress Centre's glass façade or Mount Igeldo's steaming splendour across the other side of San Sebastian.
Close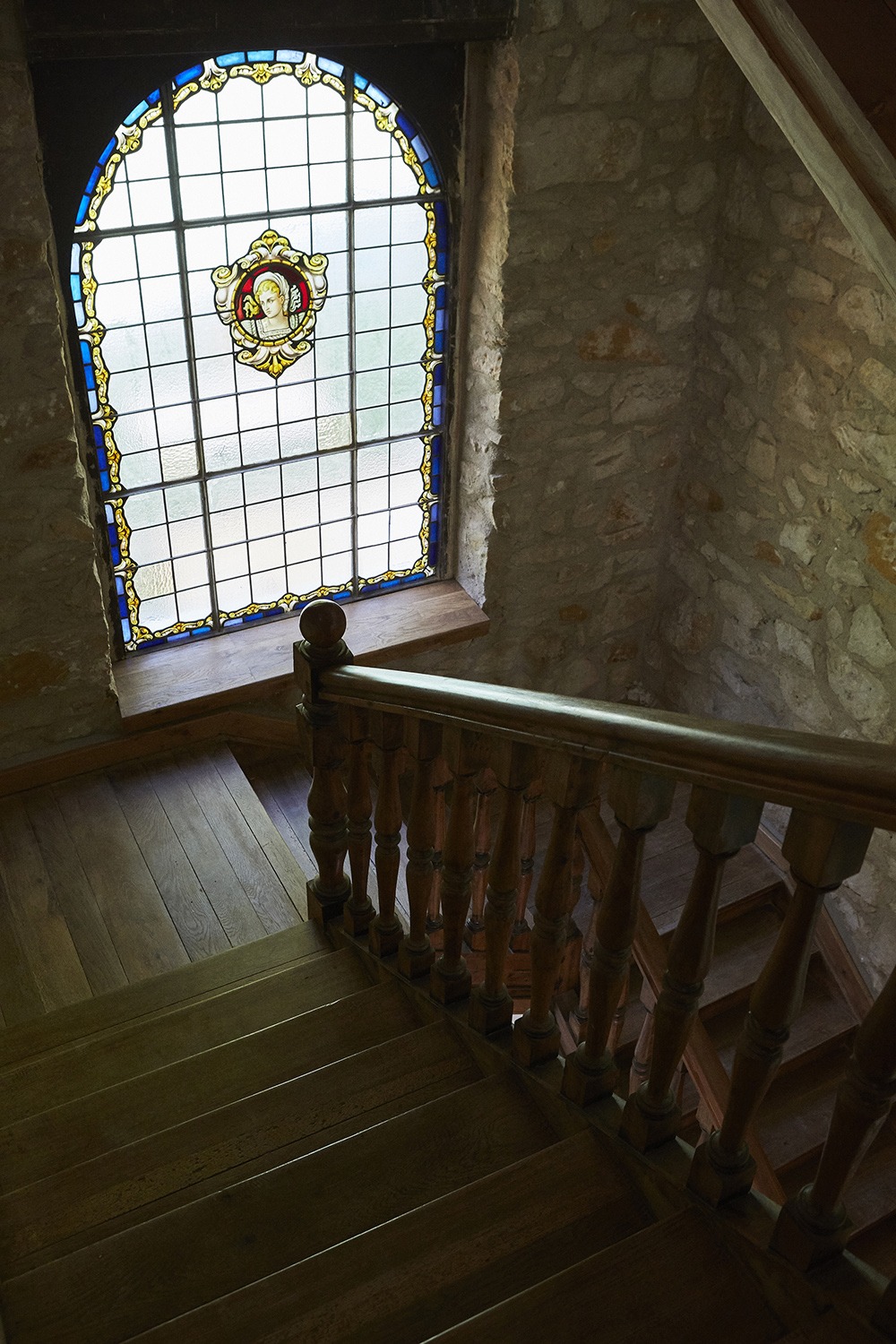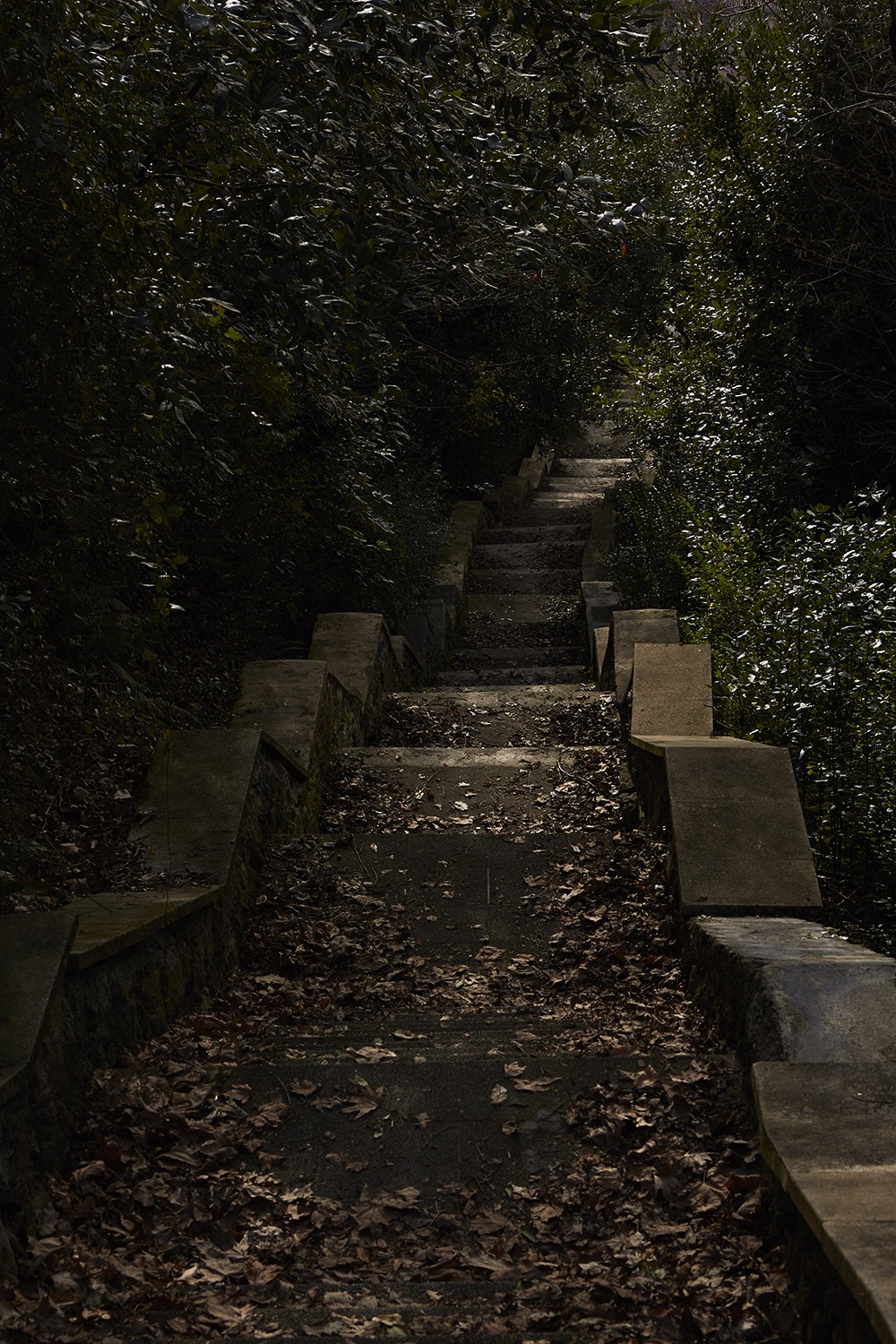 I felt powerful, as if I were in a Middle Age fortress. Mount Ulia, which had served for centuries as a look-out post for whales to hunt, now had a new lighthouse, Mendi Argia: a luminous retreat that had guided me on my visit to the city, helping me to understand San Sebastian in both its simplicity and its complexity.
Close