Close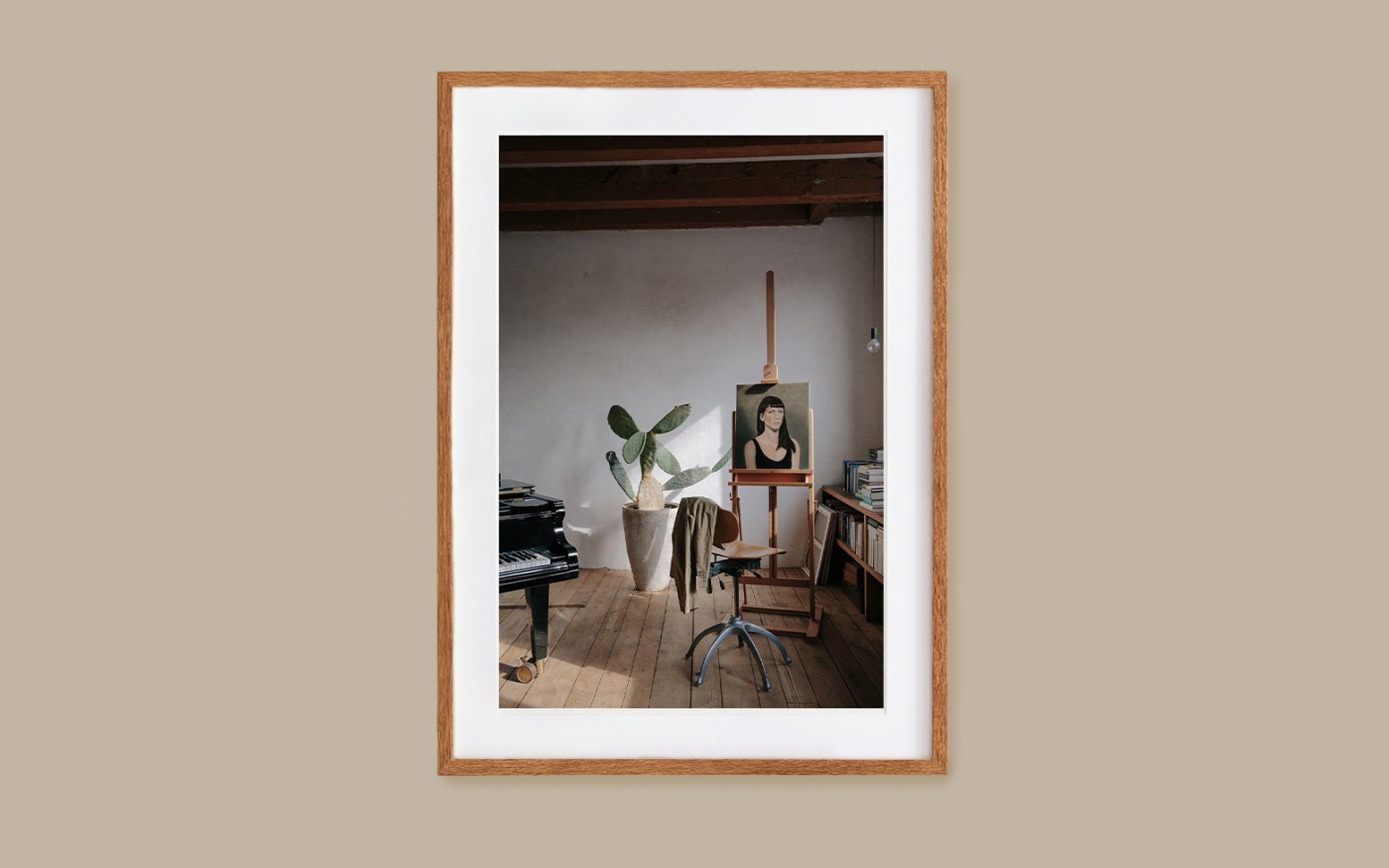 Your Lab by Marina Denisova
95,00

€
–
165,00

€
price including tax
Printed in Hahnemühle Photo Rag – Cotton of 308gr
Unframed copy signed by the author.
Available in two sizes:
Small – 30×40 cm
Large – 50×70 cm
–
We ship this product only with FedEx. Please allow 2-7 days for delivery in Europe and up to 2 weeks for the rest of the world.
–
The works of Marina Denisova (Sochi, Russia 1986.) configure studies based on perspective, geometry, and the use of color. After living in Italy for a decade, she has been greatly influenced by the world of architecture and design, which finally led her to create a subtle and balanced work in terms of composition, light, and proportion.
Being attracted to spaces for artistic creation, Marina produces a series of photographs of artist studios, residences, and art laboratories. Under these ideas, in 2018 she visited the creative laboratory Your Lab in Amsterdam, where she worked on an article for Openhouse magazine featured in Issue no11.
The photograph illustrates the creative space in its natural state, with some racks in the background, books placed randomly, a jacket hanging over a chair, and streaks of light that enter through the window illuminating the entire studio. This way of capturing light that resembles Marina Denisova's own language adds movement to the static image.
Marina's photographs draw attention to the space in which they are displayed due to their sobriety and harmony. This redefines the traditional relationship between the work of art and the viewer, since the space as well as the depth of the image, dialogue in the work of the photographer.
Specialized in architectural, travel, and lifestyle photography, Marina works for brands such as Frama, Anglepoise®, &Tradition, CC-Tapis, Numeroventi Design Residency, Villa Lena Foundation, Masseria Moroseta, Studio IMA, VooStore, among others.
–
Please contact our sales team at sales@openhouse-magazine.com for any inquiries or questions regarding our store, products, and prices.