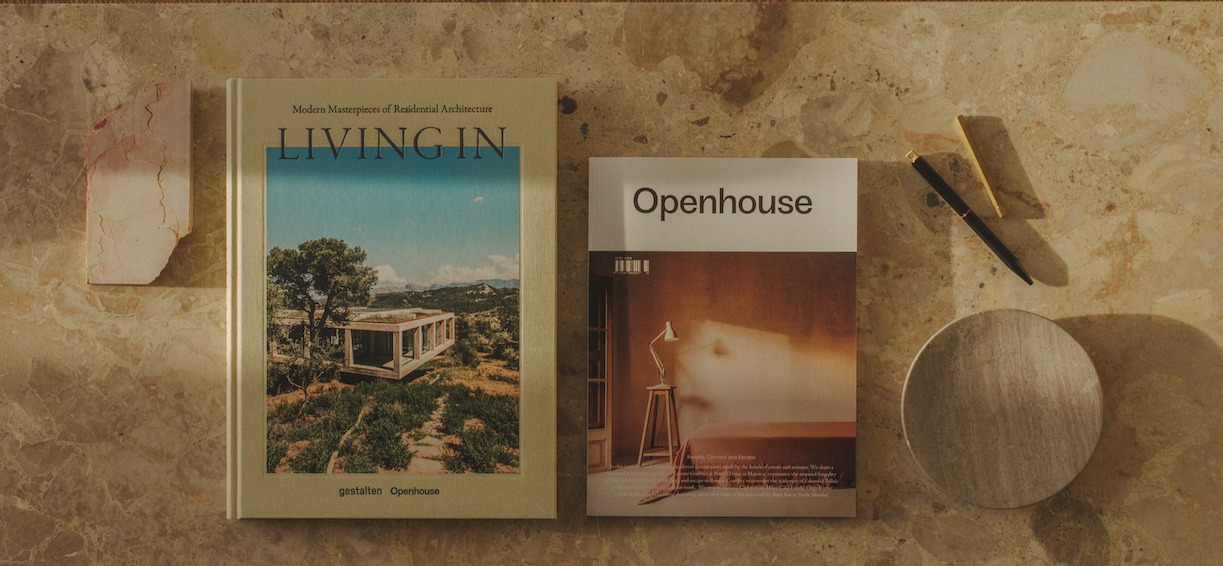 Magazines, Books, Prints & Design
Close
We are extremely happy to announce we have carefully curated some of the most inspiring photographs from the stories featured in Openhouse magazine to give a renewed touch to your home.
Close
In addition, we also have arranged a GIFT PACK with Issue Nº14 and our first book LIVING IN, edited with gestalten for a special price of 60 Euros.
Close
And with the weather getting colder, you can also take advantage of the unique chance to buy our blankets designed by Openhouse in collaboration with Teixidors (in white and grey color) and the leather wallet and laptop case designed together with Makr with a discount of 25% off.
Close