Squaring Light and Colour
Benoit-Pierre Emery's design quest for silk and space
Creative Director at Hermès, Benoît-Pierre Emery's love of silk scarves has resulted in a personal collection of over 10,000 pieces, providing him with an endless inspiration of patterns, colours and electrifying images!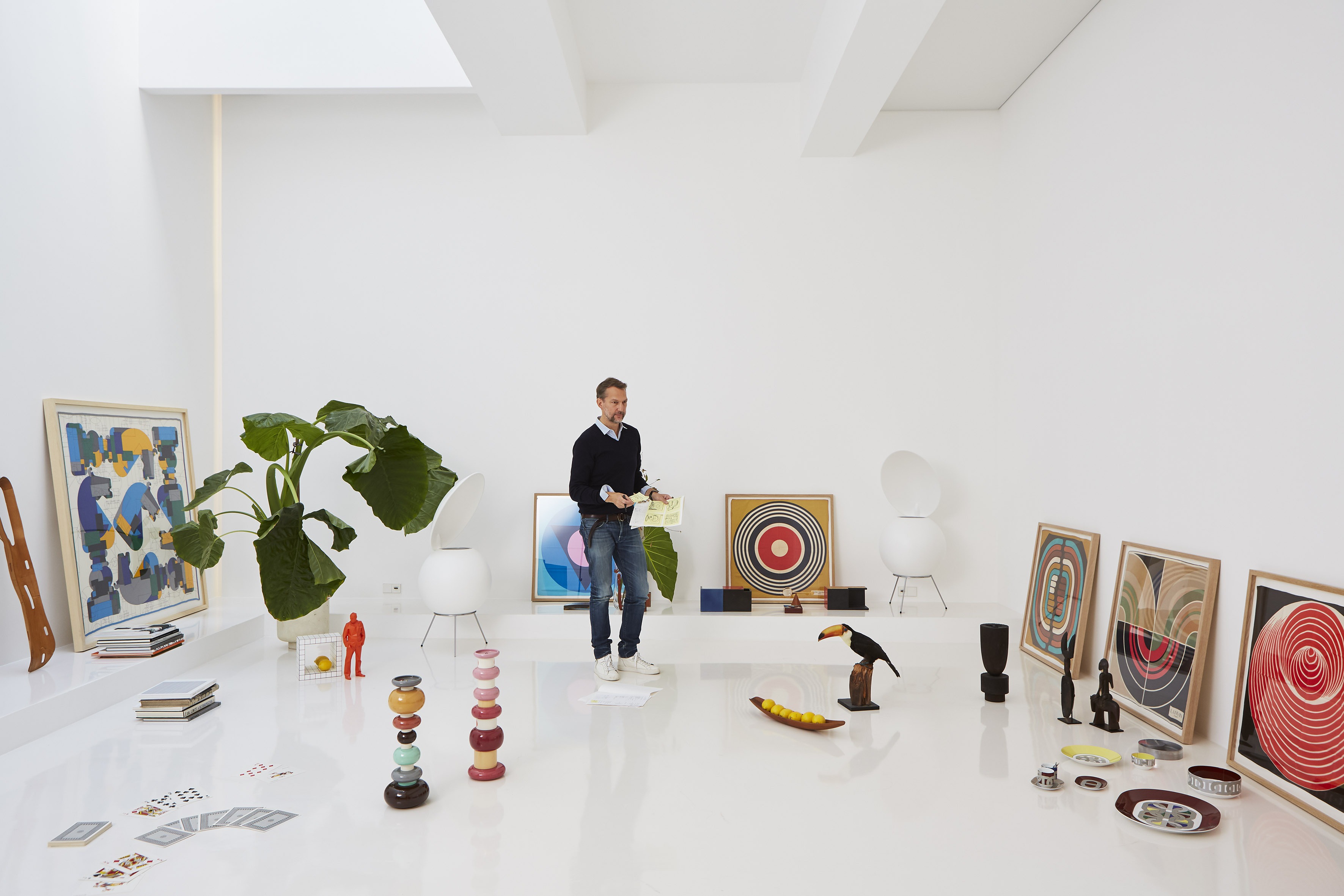 We use to say that love leads to mimetism. What happens when you love an object unconditionally? Do you end up being like that object?
Knowing Benoit-Pierre Emery reinforces my hypothesis. The softness of his gestures, his allure, his tone of voice, the modesty of the way he talks, the brightness in his eyes, all of this leads me to the conclusion that he looks a lot like his silk scarves.
Close

Everything began while studying at the Royal College of Art in London (in the printmaking department), Benoit-Pierre Emery discovered the joy of printing on silk. As time passed, it grew into a veritable passion and over the last fifteen years it has taken a very special form. Numbered white lacquered boxes, each filled with the same – yet different – items, i.e. one example per box of his vast collection of over 10,000 vintage silk scarves!
Over time, he has gradually filled the little boxes with scarves from all over the world, each containing 100 grams of pure vibrant colour. He sees them as a veritable manifesto of graphic design. A concise diorama of 20th-century artistic movements from op art to pop art, and tachism to minimalism. These scarves that he covets continue to inspire and motivate, and he is constantly amazed by the infinite patterns and colourways that are played out on these small squares of silk, rather like pocket paintings.
Close